Refer to this article if your version is below 7.4.1
This article will guide you on how to view historical and current News or Documents published within the OrangeHRM tool. To access the published Documents/News following steps can be followed,
Go to Employee Management -> Announcement-> Documents or Employee Management -> Announcement-> News. It is also possible to access the published News and Documents in the Dashboard widgets.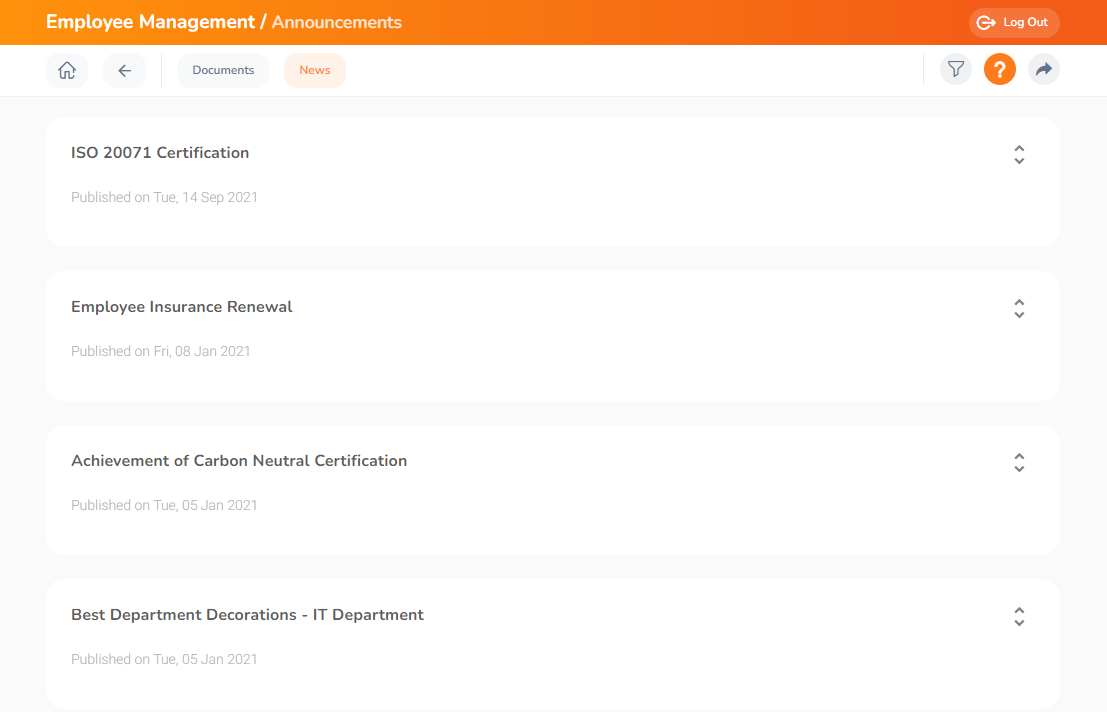 Step 1 - Once the user navigates to the published Document/News section, the content will be displayed.
Step 2 - By clicking the expand icon user can view the expanded view of the published article.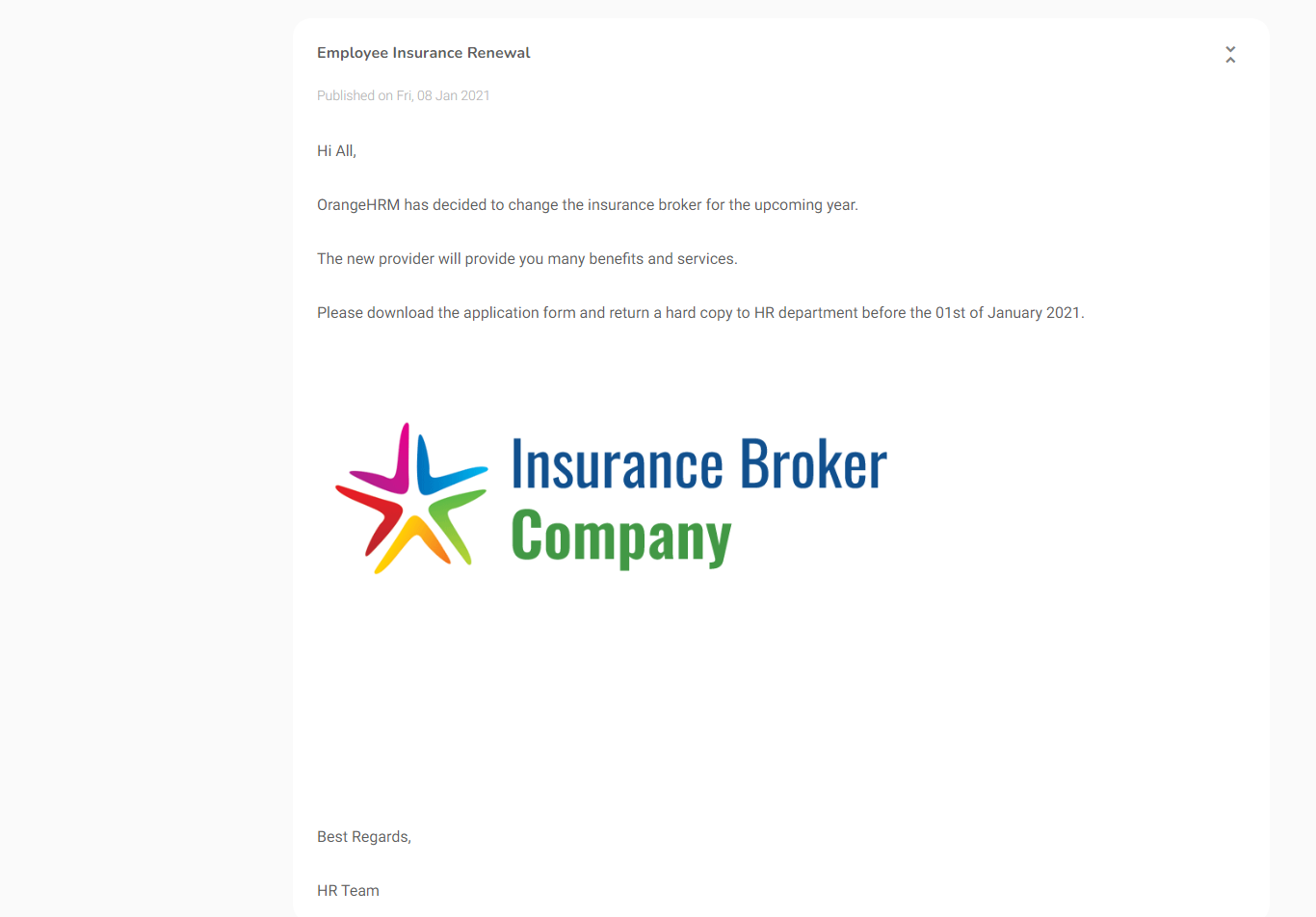 Some Documents/News published have the option to acknowledge that if the employee has read the published article.
Step 3 - To acknowledge, click the tickbox below the article.
Click the "YES, ACKNOWLEDGE" button in the confirmation box.