The Offboarding is intended to facilitate a smooth transition and encourage the departing employee to share their knowledge and expertise. With the OrangeHRM platform, organizations may now efficiently complete the off-boarding process by creating offboarding templates when terminating users from the system.
Pre requisites

Ensure the offboarding templates are created - How create on/off boarding templates

Enable add employee wizard and the onboarding events checkbox options. ( Go to Employee Management -> More-> Configuration > Add Employee Wizard. )
Go to the Employee Management -> Employee List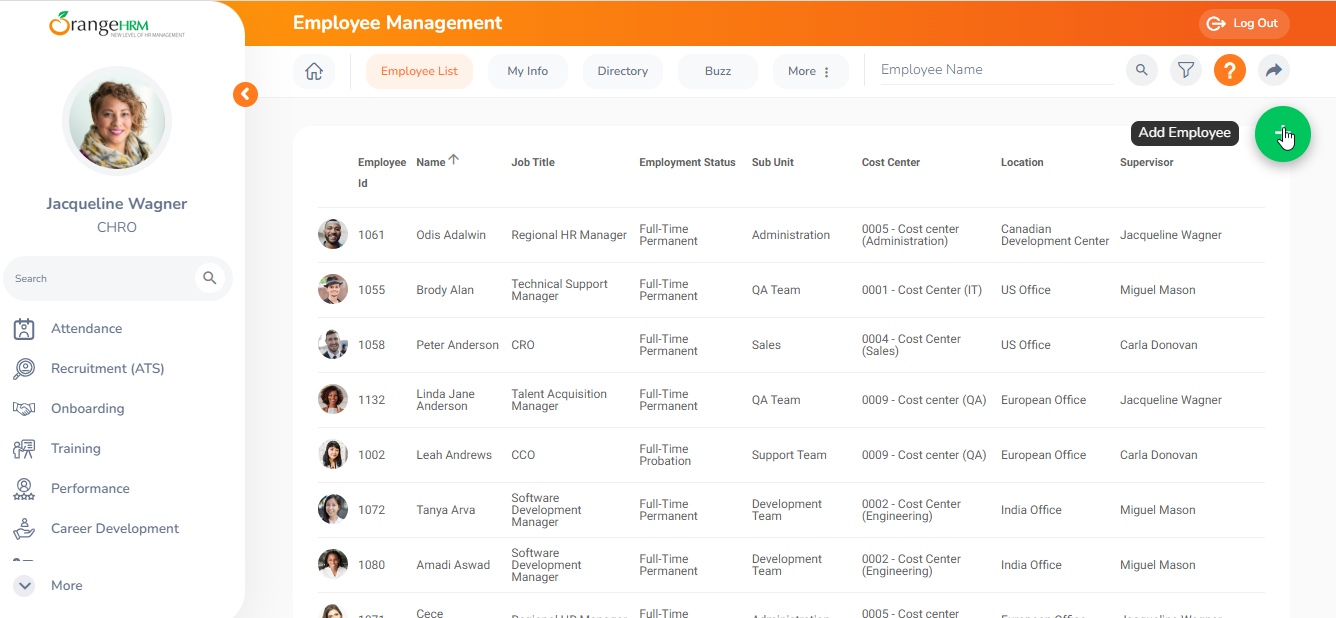 Step 1 - Select the employee and go to the job screen of the employee's profile and click "Terminate Employment"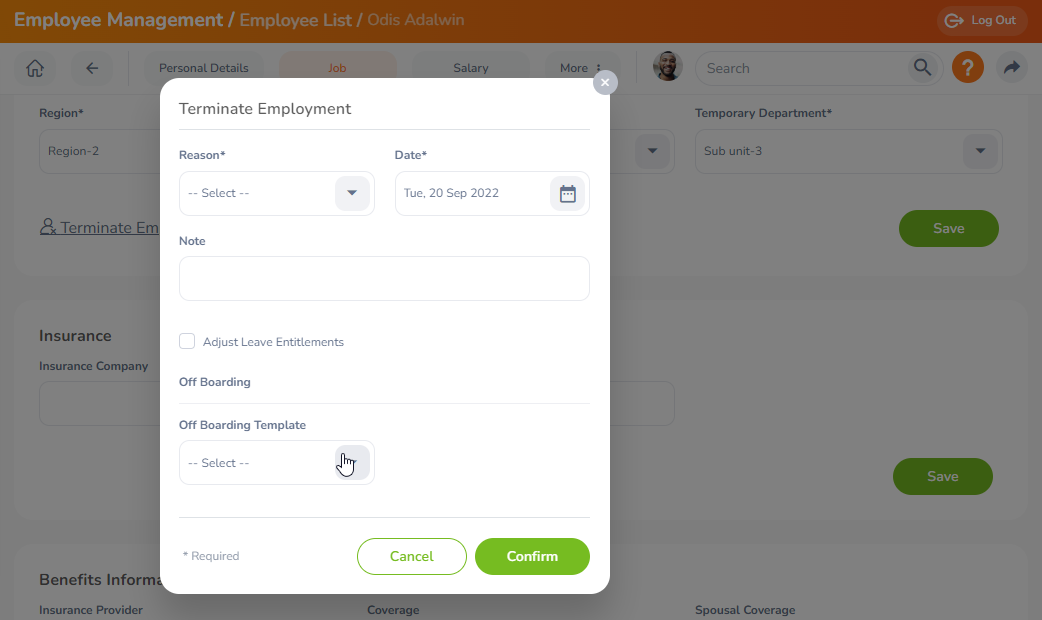 Step 2 - Select the termination reason, and the due date and add the notes. After that select the offboarding template from the drop-down. upon selecting the offboarding template the information displays below.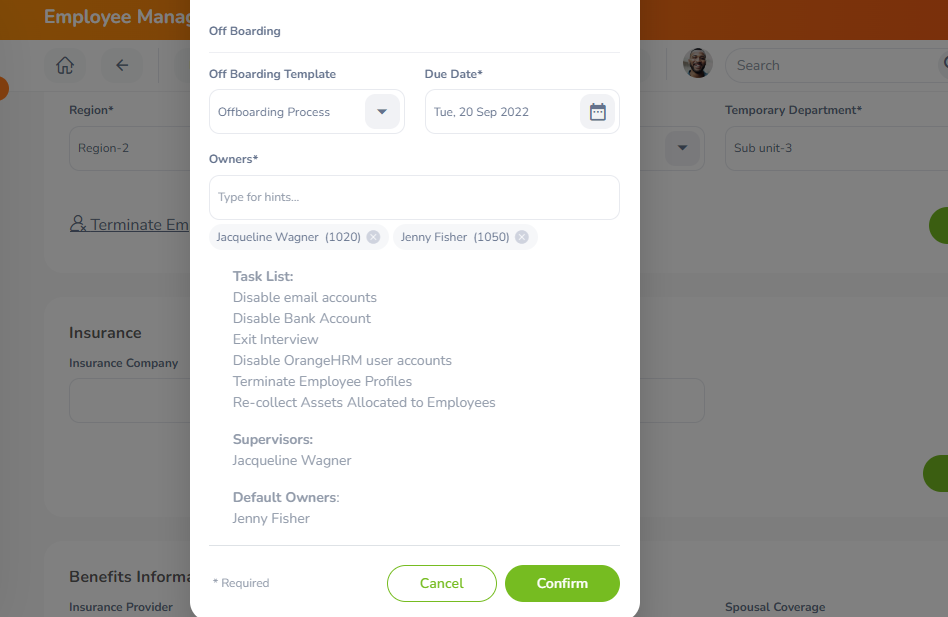 | | |
| --- | --- |
| Field | Description |
| Event Template | Select the relevant "Offboarding Template" from the dropdown. |
| Due Date | Add or edit the due date of the event. ( By default the resignation date is selected as the event due date). |
| Owners | Add or edit the owners of the event. (By default, The owners of the event and the supervisor's name is displayed in this field. ) |
| Task List | The included tasks list for the selected offboarding event is displayed on the screen. |
| Supervisors | The supervisor's name is displayed on the screen. |
| Default Owners | The default event owner's name is displayed on the screen. |
Step 4 - The created offboarding event will be visible under the Onboarding Module. Choose the newly created event to view the pertinent task list that is included in that event.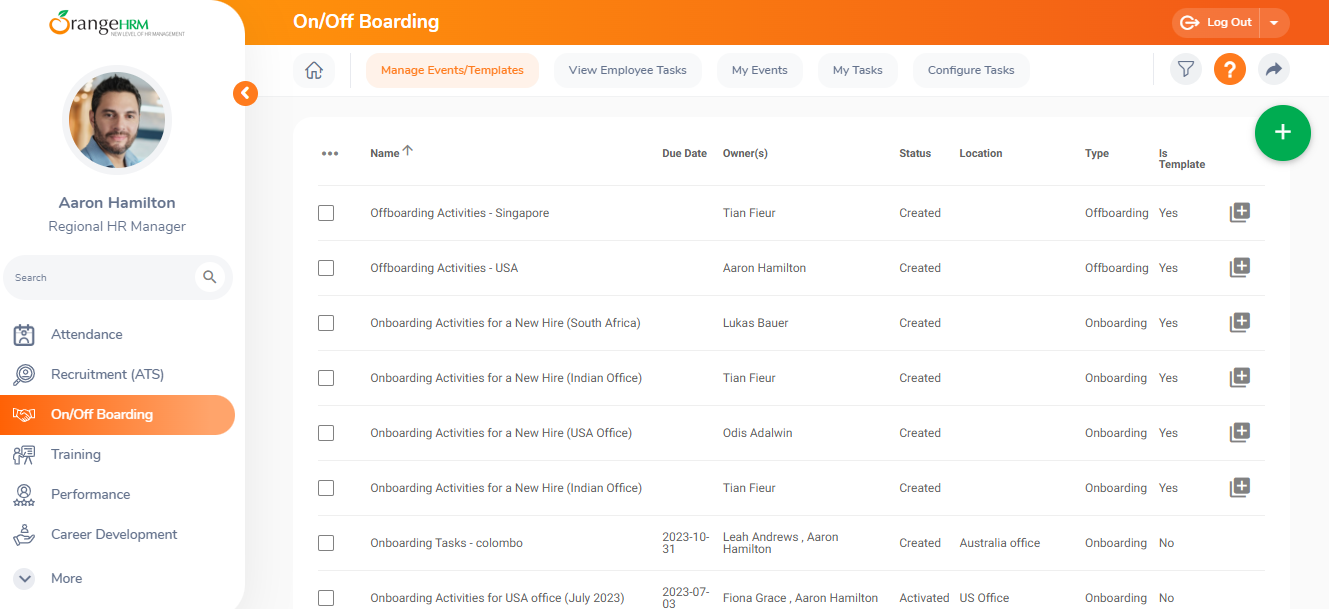 Refer to the below article to learn How to onboard new hires to the organization