Improvements in Job and Salary Event Management
With this release, you can now create custom job and salary events within the configuration screen. Should any updates be made in the job and salary screen, you can now select from the custom event names created, complete the necessary information and click save.
Previously there were a limited number of event names to choose from in the available dropdown list when updating employee job and salary information. For this reason, OrangeHRM now gives users the option to create custom, unique event names in accordance with the requirements of the organization.
The job and salary event creation screen is accessible by going to Employee management > configurations > Job and salary event. For example, after creating a custom event for the job section, the user needs to navigate to the Job screen of the employee. Upon updating the job-related data and clicking save, the system presents a pop-up window allowing the user to select the preferred event name to record in the job history.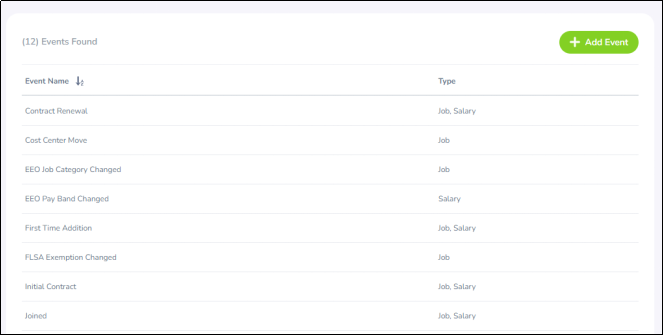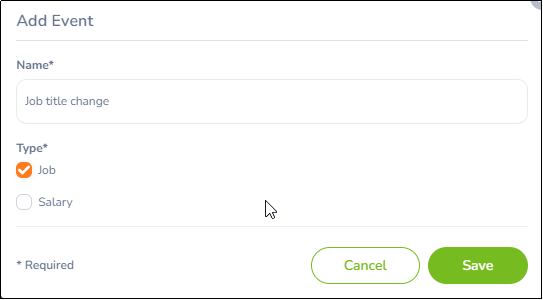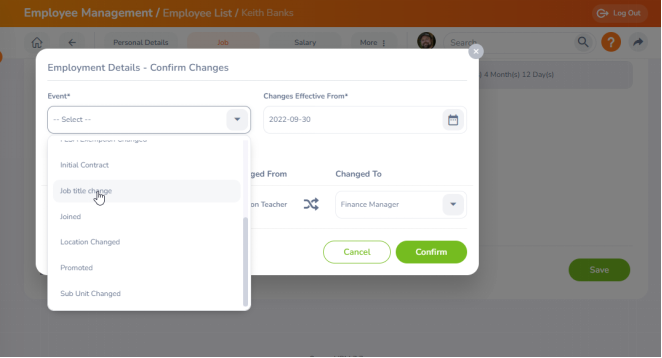 Additions to Employee Terminations
We have further improved the employee termination feature under the job section of the Employee management module. Future termination of employees can now be better facilitated by specifying the future termination date and time in the system. In some instances, the employer may wish to explicitly define the termination time of the employee to accommodate situations where the employee will work with the organization up to the very last day. For this reason, we have included the option to select the specific time of termination. The "Terminate now" function enables the user to terminate the employee immediately.
Also, if a past employee needs to be reactivated with a future effective date, this is also now possible in the system.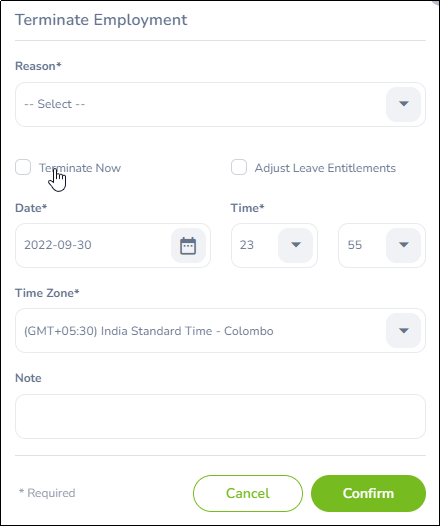 We have included additional email notifications for employee termination upon execution of the following actions:
Employee Termination Notification – this notification triggers upon the termination of the employee
Employee Termination Scheduled Notification – this notification triggers upon scheduling of the employee termination
Employee Termination Reminder Notification – this notification can be set to send a reminder to relevant subscribers in advance of an upcoming termination
The above-mentioned email notifications will trigger based on the specific actions performed for employee termination.