OrangeHRM now provides the ability to add custom Job and Salary events as available options when updating an employee's job or salary data. If there is a job or salary-related modification which you may need to update with a specific event name, it is now possible by creating custom event names in the system.
To add a new event, go to the Employee Management module ->More-> Job and Salary events.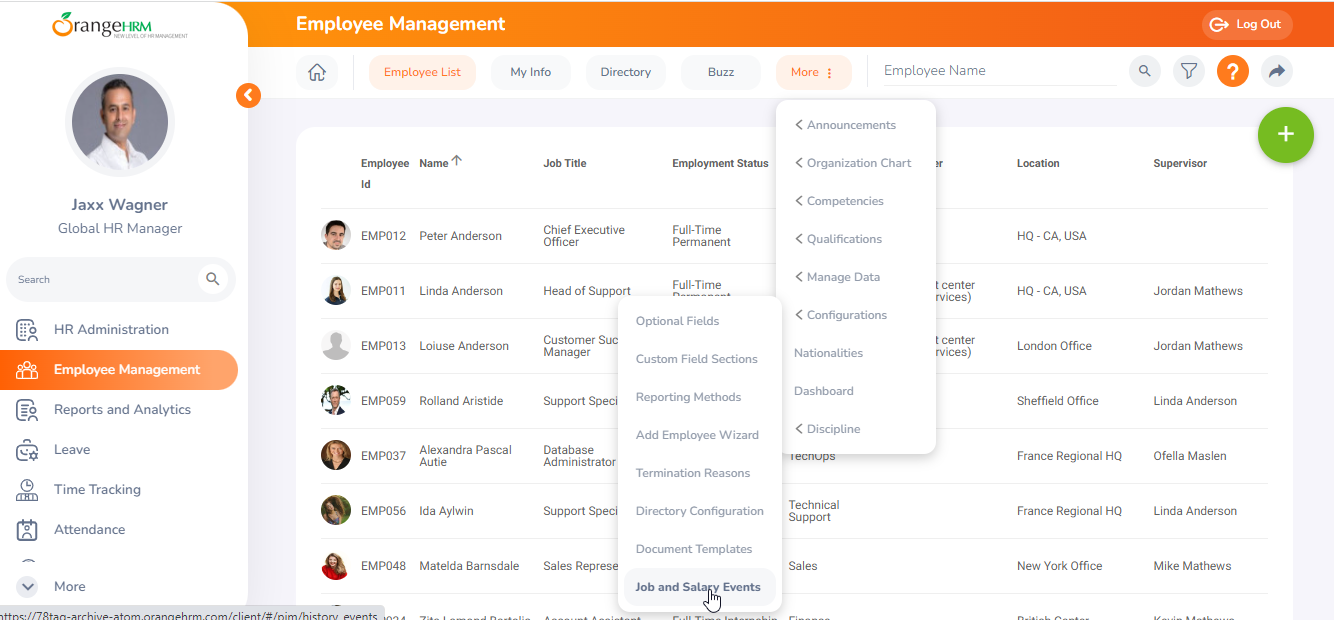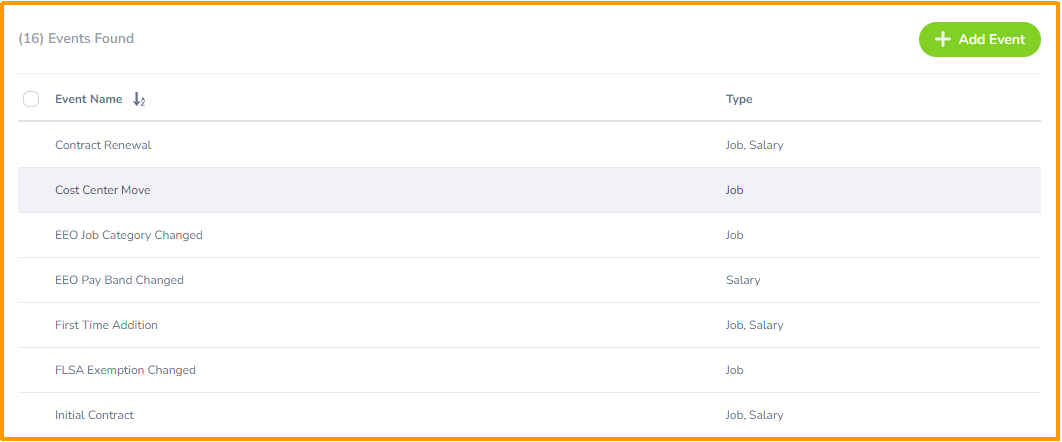 Step 1 - To create a new Job and Salary Event, click on add event and include the following information.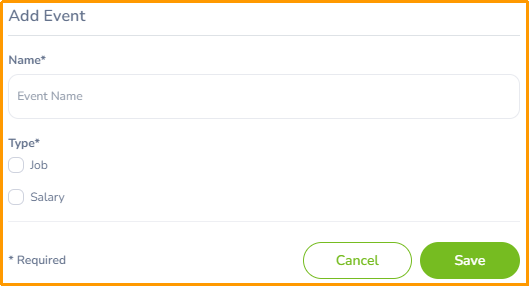 | | |
| --- | --- |
| Field Type | Description |
| Name | Name of the event |
| Type | Select the type of event you are creating. Whether it is a Job event or a Salary event. |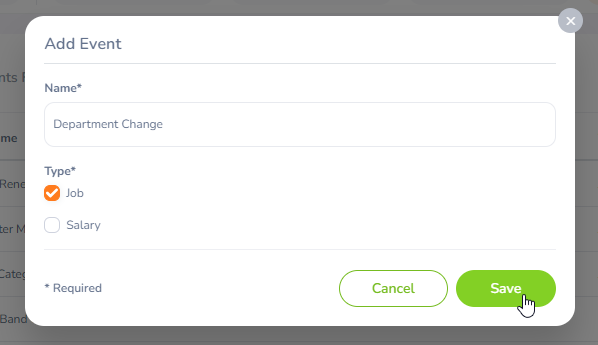 Once the details above have been provided, click Save, and the custom Salary and Job event information will now be present.
Now When you navigate to the employee job screen under the employee management module, the newly created custom event is displayed and it is possible to select this option as the event name when updating the job and salary data in the user profile.