The following functionality is provided as part of the OrangeHRM Core module. This module is available as standard in all OrangeHRM deployments.
Employee Dashboard - Introducing the employee dashboard with new widgets
With our newly introduced 'Employee Dashboard' feature, employee information across modules is now presented in one central place.
The following widgets are available:
About (Summary) – Personal information relating to the employee
Leave Balance & Leave List – Leave summary information with the ability to navigate to more detailed leave data
Time at Work – Displays summary data for the selected employee
Timesheets – Summary information of the current timesheet period
Additionally, the quick access widget has been introduced in this section giving quick and immediate access to performance related data. The quick access widget enables prompt access to the following:
Goal
Appraisals
Individual Development Plans
Goals are the role oriented, measurable objectives set for employees. Depending on the completion of those goals and some other factors, each employee undergoes a Performance Appraisal process in the respective appraisal cycle. To further enhance and invest in the employees' professional and personal growth, there is also the ability to set Individual Development Plans for each employee in the OrangeHRM system.
The ability to quickly access these elements via the quick access widget ensures employees are able to quickly and easily view their progress and stay on track.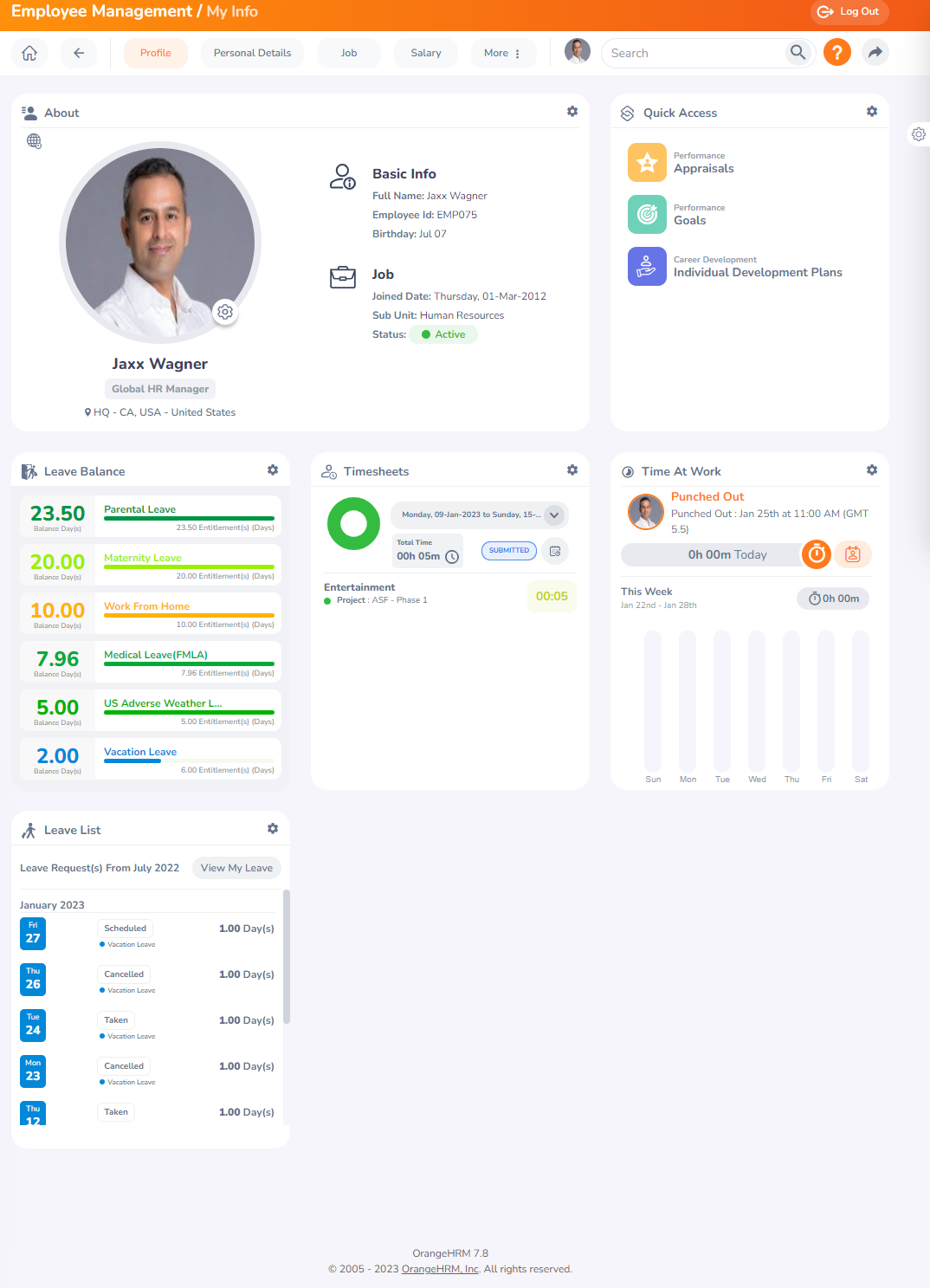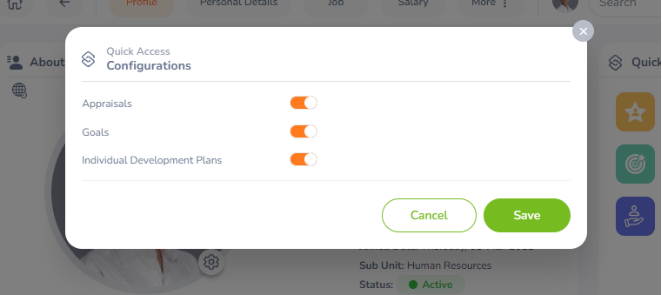 Additional tokens and UI improvements for Document Templates
With this release we have further improved the user interface in the document template section. Additionally, we now support more tokens which can be used during the document creation process in OrangeHRM. Now, when creating the document templates, tokens are now available for the document 'Current Date' and 'Current Date & Time' to capture the document creation time.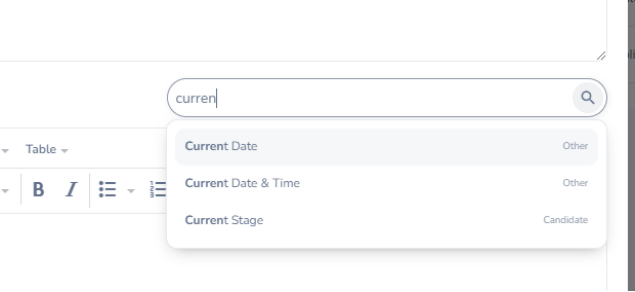 Token options are now categorized by section and displayed accordingly to facilitate easier identification and selection of the required token. You can access the Document Template by going to Employee Management > More > Configurations > Document Templates.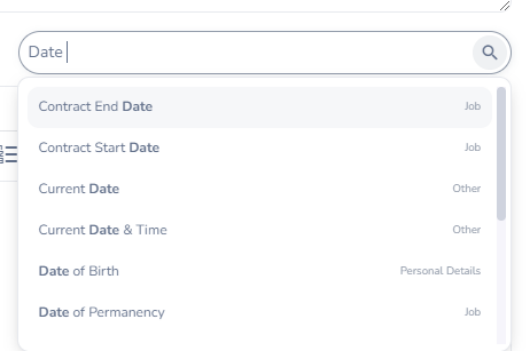 Support is now available for all single and multi-value, multi-attribute standard and custom fields ensuring more detailed and intuitive content is captured as part of the document template creation process.