The General Information section carries information about the organization. This is a useful feature to have standardized and centralized information stored for employee references in one place.
To begin, select HR Administration > Organization > General Information from the Main Menu. The General Information Screen will appear.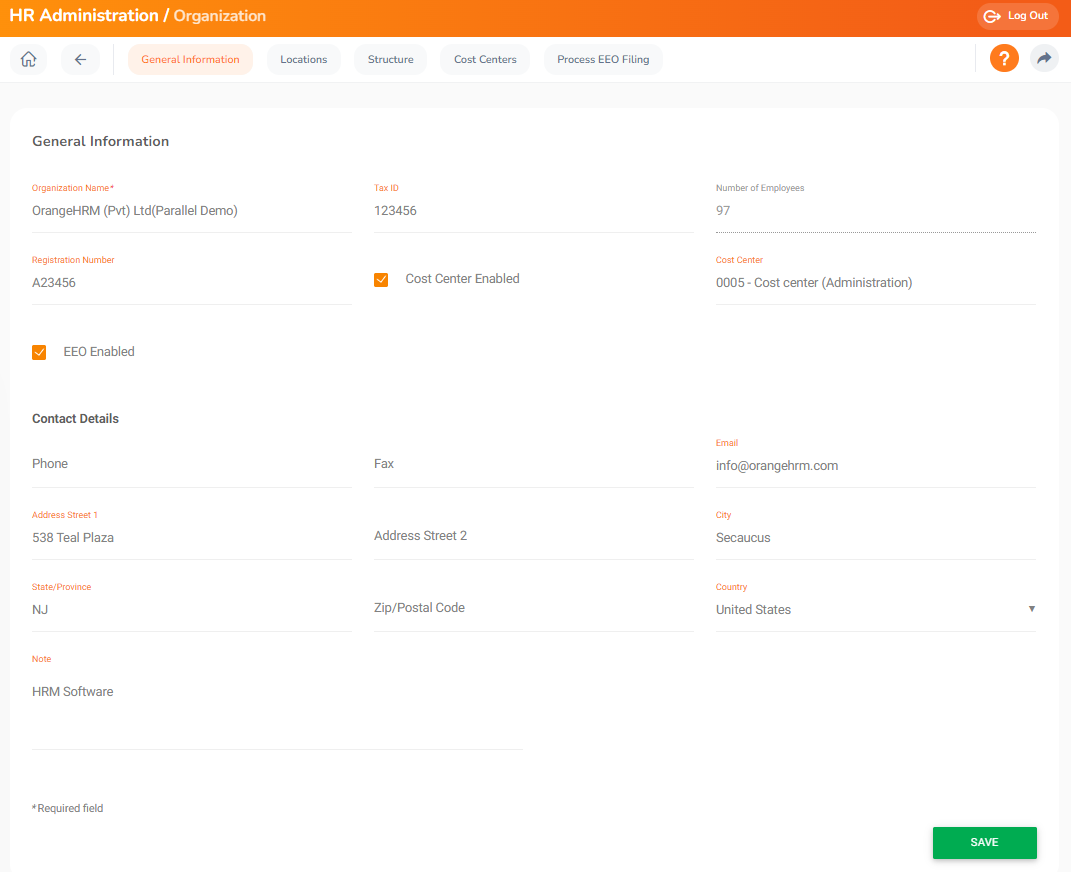 Complete the form with details of your organization and Click the 'Save' button.