The Admin can define competencies that describe a set of skills required to carry out an employee's duties effectively. These competencies can be grouped into Competency Groups in the OrangeHRM system. Below steps will guide you to set this up with ease.
Go to HR Administration -> Competencies -> Competency List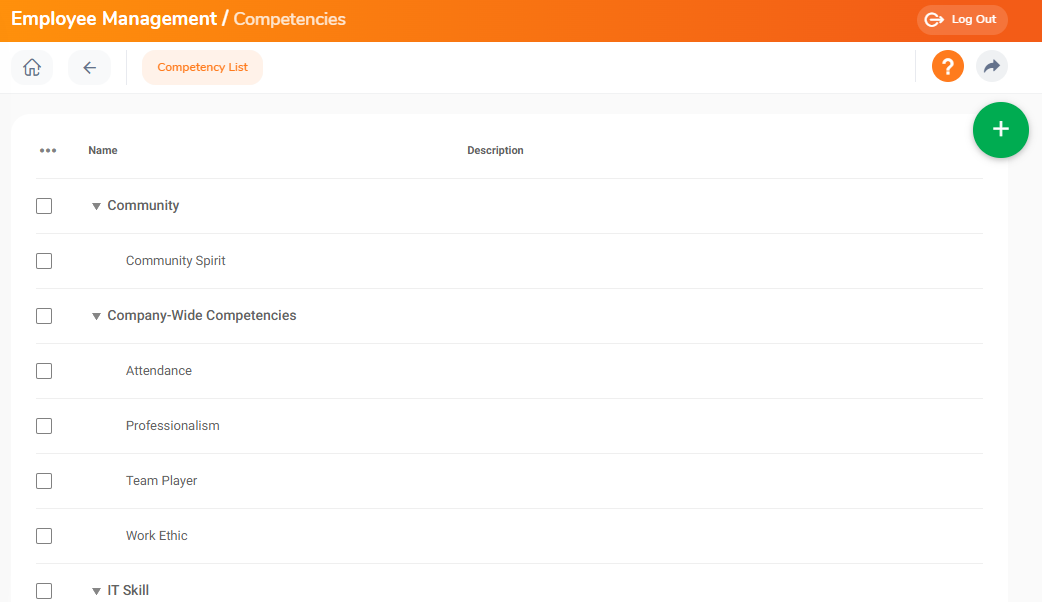 Step 1 - Click the Add button. Add Competency Screen appears as follows.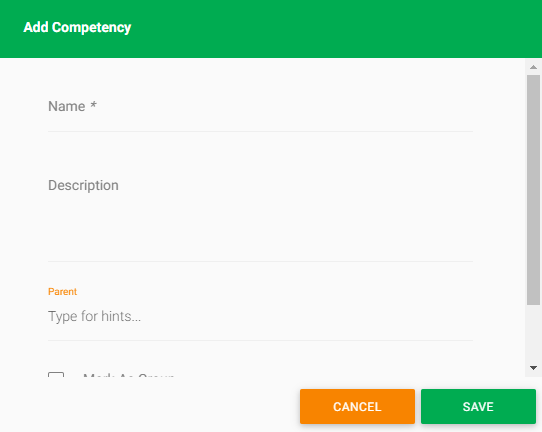 Step 2 - Fill out the form with the required details. Click "Save"
| | |
| --- | --- |
| Field | Description |
| Name | Enter the competency name |
| Description | Include a description of the competency name |
| Parent | Select the parent name, if the user needs to add the competency under the parent competency |
| Mark As Group | Upon selecting, the competency acts as the parent competency |