In an organization, it is important to set a clear reporting hierarchy. It is the organization's responsibility to make the employees aware of their respective reporting hierarchy at the very early stages of employment. Communicating the reporting method allows the employees to have an understanding as to who they should be reporting both directly and indirectly. This also defines in what circumstances they should report directly/indirectly to their respective points of contact. For example, an employee has been instructed to report directly to his / her supervisor and to indirectly report to his / her respective head of department if required. OrangeHRM helps to achieve this objective by defining clear reporting methods and defining hierarchy.
The admin user can define the reporting methods as "Direct" and "Indirect". These reporting methods are already pre-defined in the system.
To access this feature go to Employee Management -> Configuration-> Reporting Methods.

Step 1 - Click the 'Add' button on the right-hand corner of the 'Reporting Methods' screen. This triggers the ' Add Reporting Method' screen as displayed below.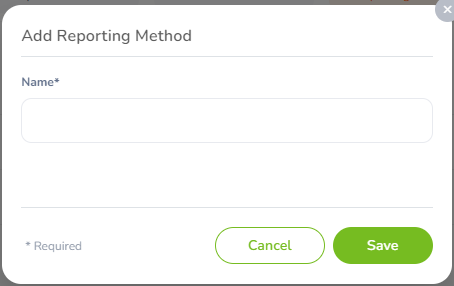 Step 2 – Give a name for the reporting method and Click 'Save'.
The user can also edit the created reporting methods by clicking

button which is towards the right-hand side of the created reporting method. The 'Edit Reporting Method' screen is displayed as follows.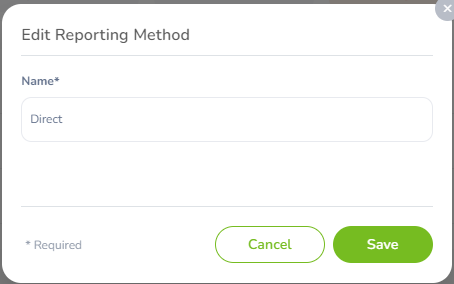 After changing the name of the reporting method the user can click 'SAVE'.
Important points to remember :
If the user wants to delete a reporting method (s) then he/she can mark the checkbox towards the left-hand side of the created reporting method and click

button. Upon clicking this button the following screen will be triggered.

The user can select any of the above options they wish to go ahead with.

Upon clicking 'Select All' the following screen will be triggered