The process of onboarding must begin before the employee's first day of work and it should begin as soon as they are hired. A benefit of a good onboarding policy is that new hires reach full productivity faster. If they don't receive adequate help from HR or their manager, and they're just trying to make sense of everything on their own, your company loses potential revenue this employee would otherwise bring. If new hires go through a well-developed onboarding process, they'll be quicker to settle into their role and start producing value for their team. 
Employee offboarding describes the separation process when an employee leaves a company. The offboarding process might involve a phased transfer of knowledge from the departing employee to a new or existing employee; an exit interview; the return of any company property; and various processes from the company's human resources, information technology, or legal functions. 
The event is a collection of related tasks to facilitate the Onboarding of a new employee or a group of new employees or off-boarding employees. 
Select On/Off boarding>Events from the Main Menu to see the list of tasks available.
Ex: Let's say we are onboarding employees to the organization. First, create the event as " Onabording - Feb Batch"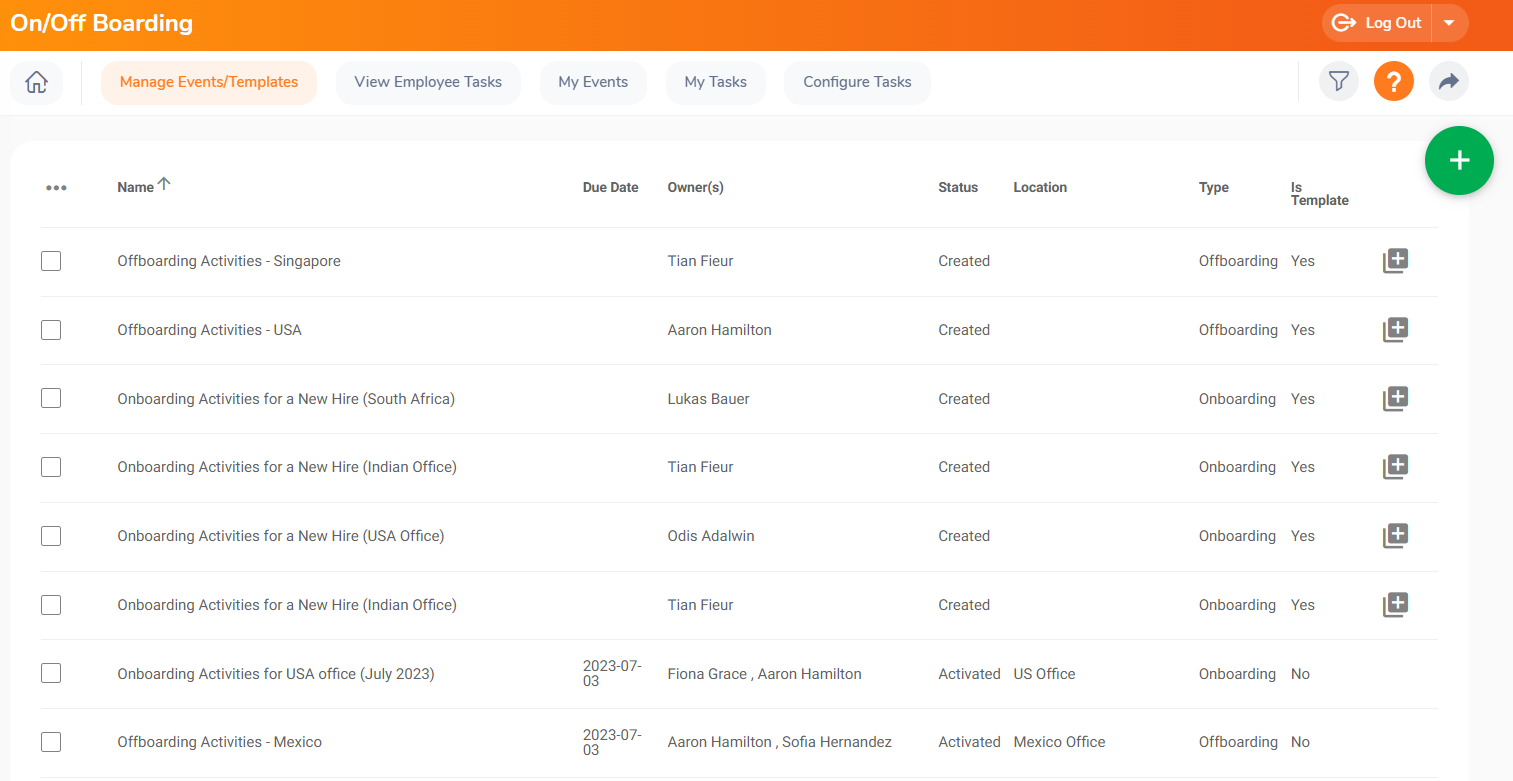 Step 1 - Click the 'Add' button on the Screen. The Add Event Screen will appear.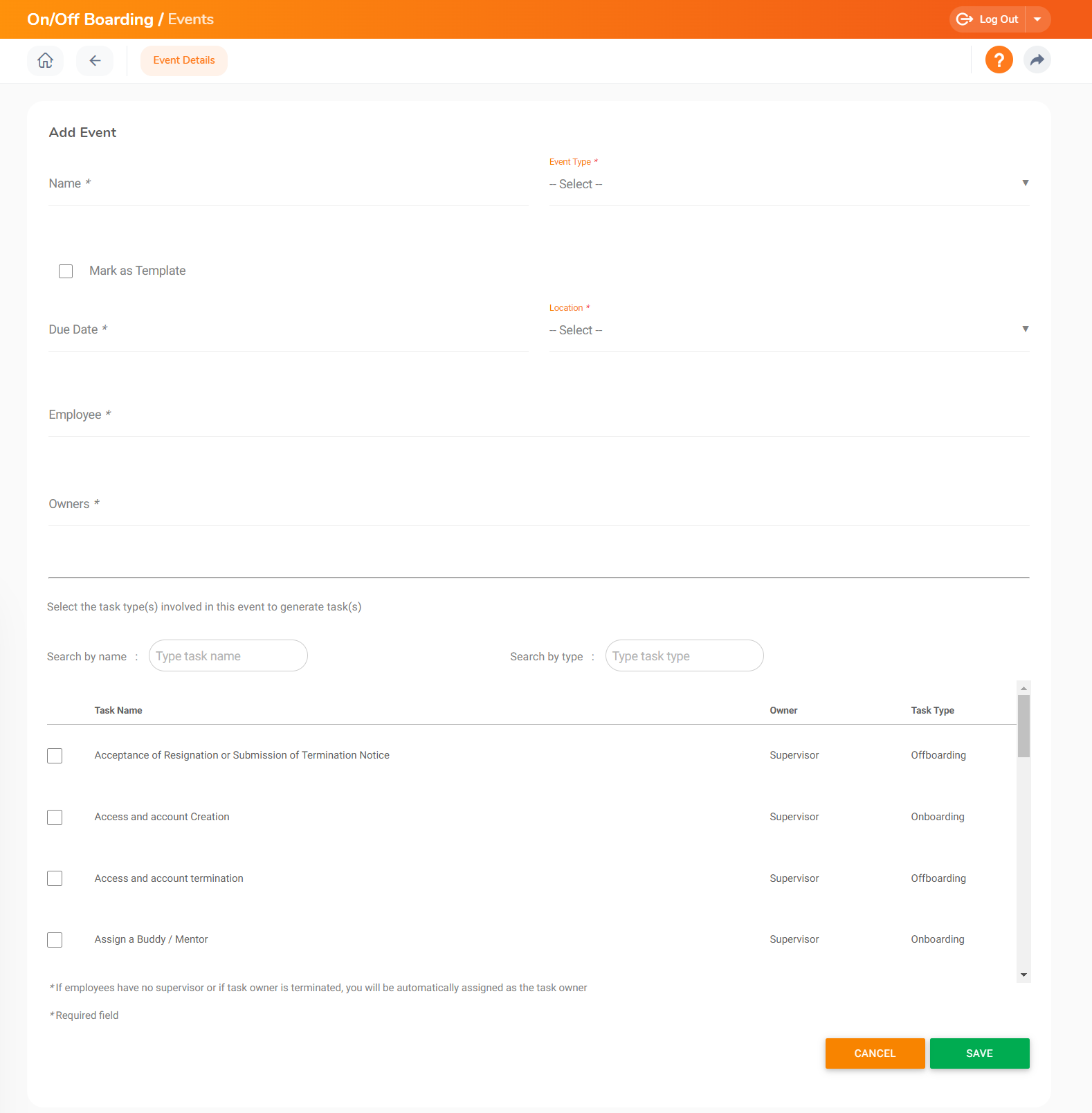 Step 2 – Complete the following fields.
Field 
Description 
Name
Name of the Event. For example, If you are onboarding a new employee you can add the event name as "Onboarding" and If you are offboarding an employee you can use "Offboarding"
Event Type 

Select the event type 

Onboarding
Offboarding
Other 

Mark as Template
An event as a template can be utilized when onboarding or offboarding an employee from the system. (Activating this option will hide the following fields from the screen and prompt you to choose an owner for the onboarding or offboarding process. This is because it will be automatically populated when adding or terminating an employee from the system.)
Due date
The date before all the tasks need to be completed
Location
Location of the Event (Office location of the new employee)
Employees
New Employee(s) Can add multiple employees.
Owners
The employee in charge of the event. It can add multiple employees.
Now we are going to select the tasks for the Event. Based on the event you are creating, select the suitable tasks incorporated for the event.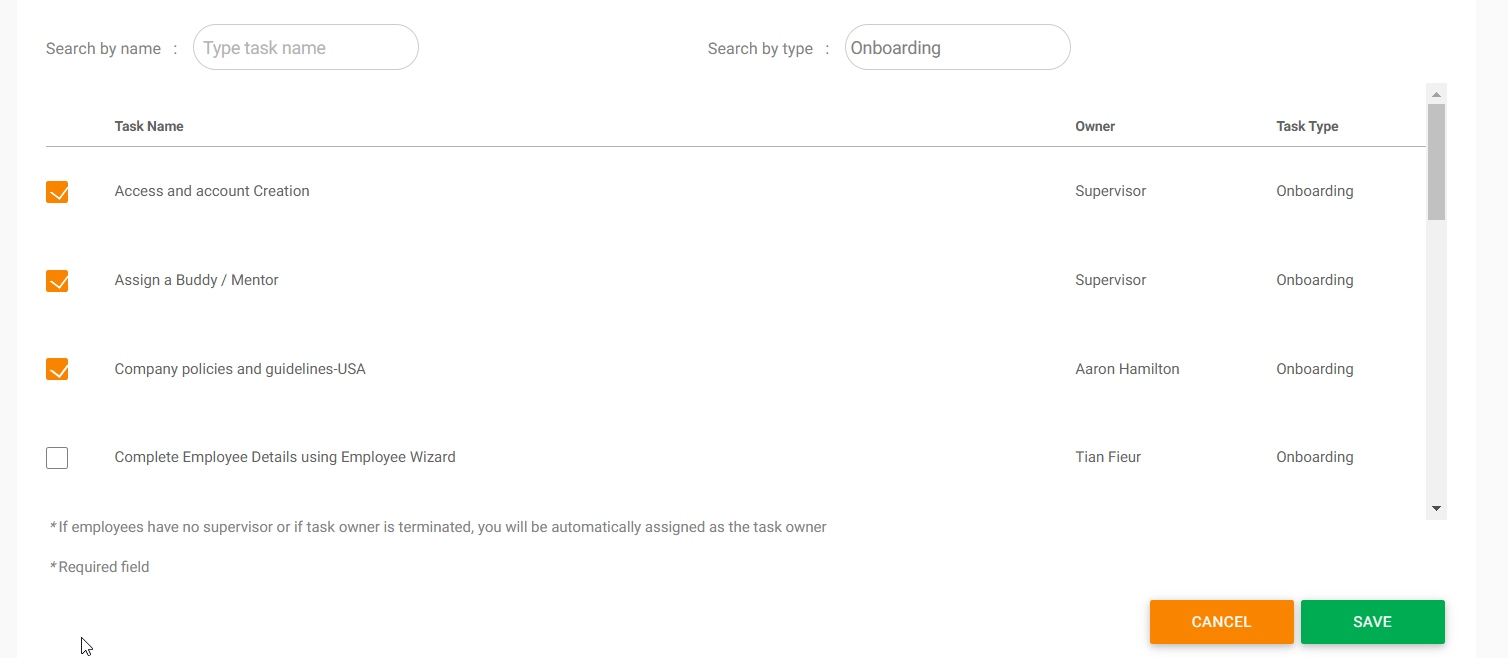 Step 3 – Click 'Save.' The 'Save' button will be replaced with two new buttons; 'Edit' and 'Activate.'
Step 4 – Click 'Edit' If you want to change any value and click 'Save.'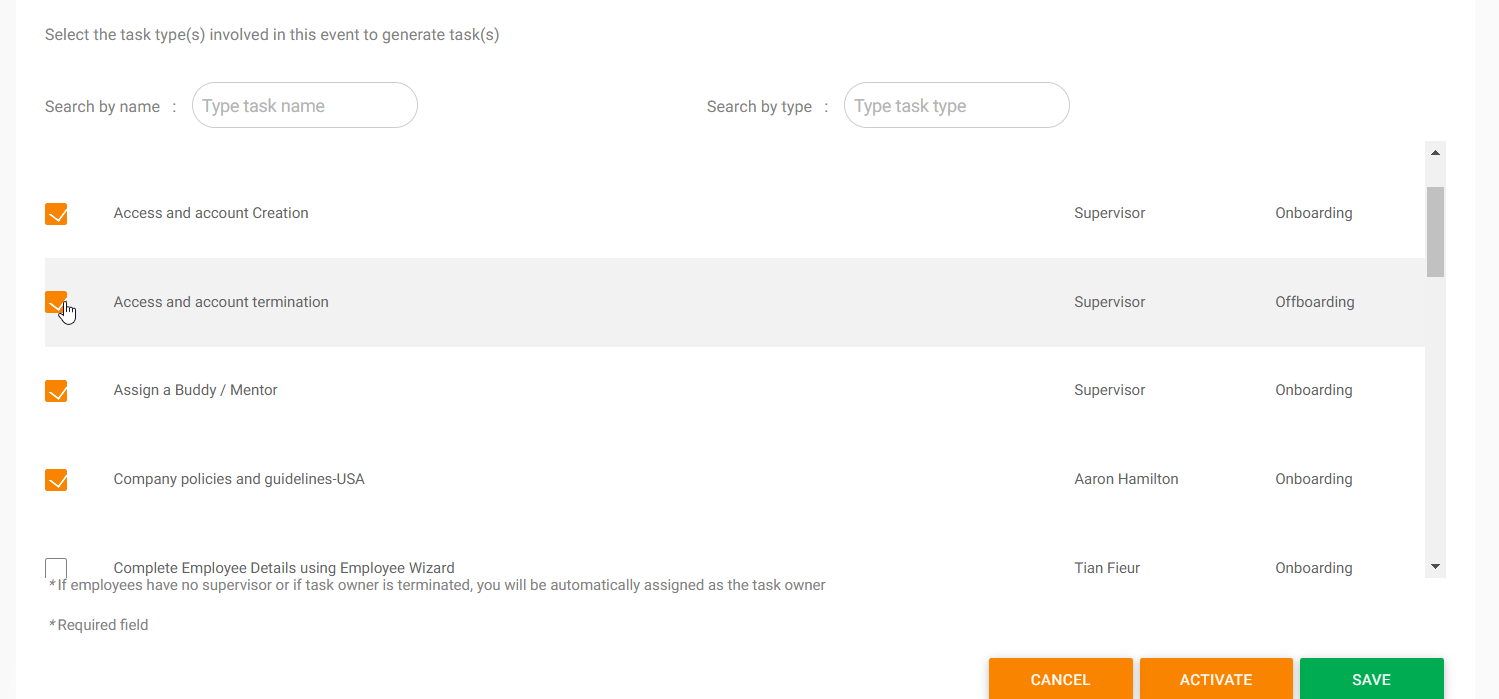 Step 5 – Click 'Activate' to initiate the event. You can do this another time if you wish.