Organizations may work with a base currency (mostly referred to as the local currency) of their country. However, there are maybe instances where expenses incurred are from a different currency. This will be mostly during cases that involve international travel. Keeping such instances in mind the OHRM expense module enables you to set up exchange rates for claims that involve a different currency as opposed to the local one.
Select Travel and Expense > More> Configuration > Currency Exchange Rates from the main menu. The Currency Exchange Rates screen will appear.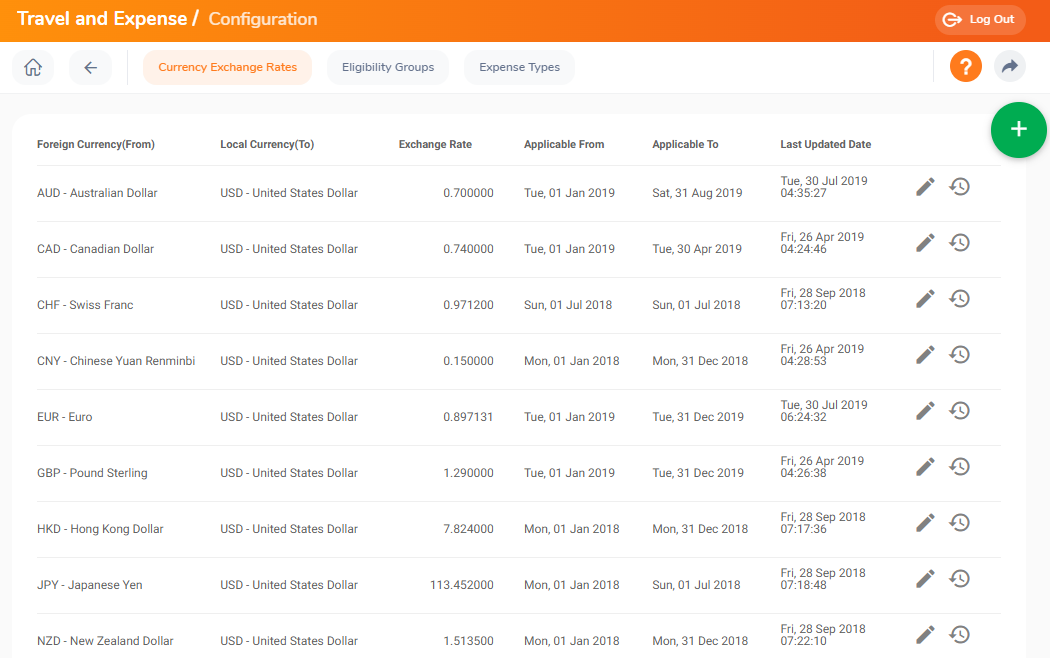 Step 1 - Click the 'Add' button on the Screen. The Add Currency screen will appear. If you want to edit an existing rate, click the Edit icon.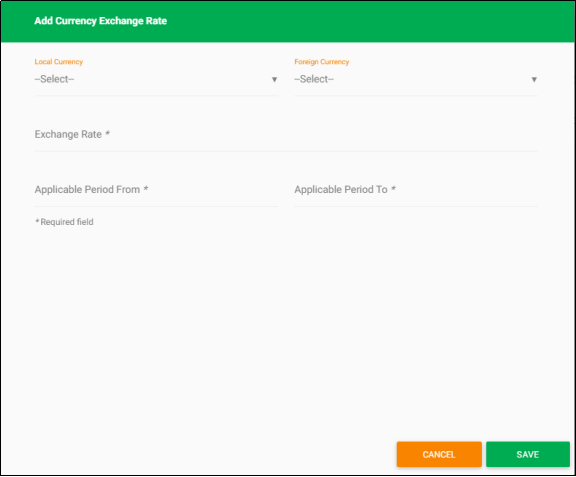 Step 2 – Complete the form and click Save
| | |
| --- | --- |
| Field | Description |
| Local Currency | The base currency name |
| Foreign Currency | Foreign currency name |
| Exchange Rate | Exchange rate – 1 Foreign Currency = X Local Currency |
| Applicable Period From | The rate is valid from this date |
| Applicable Period To | The rate is valid to this date |
Note that you need to add the exchange rates twice; from local currency to foreign and from foreign currency to local.
Once a rate is added, you can click the edit icon to change it. You can change the validity dates and the rate for that period. click the history icon to see the history of the exchange rate changes.