Having an employee directory is useful for medium to large-scale organizations which have a considerable number of employees. With the OrangeHRM tool, you can create your employee contact details which can be accessed by employees within the organization to increase communication efficiency.
The Admin user can set the Directory Configuration in a way that employees who have the view privileges can view contact details. The Admin user could also pick and select what data should be displayed.
More information can be found regarding the employee directory in the following article
To set up the Directory, Go to Employee Management > Configuration > Directory Configuration.
The 'Corporate Directory Configurations' screen is displayed as follows.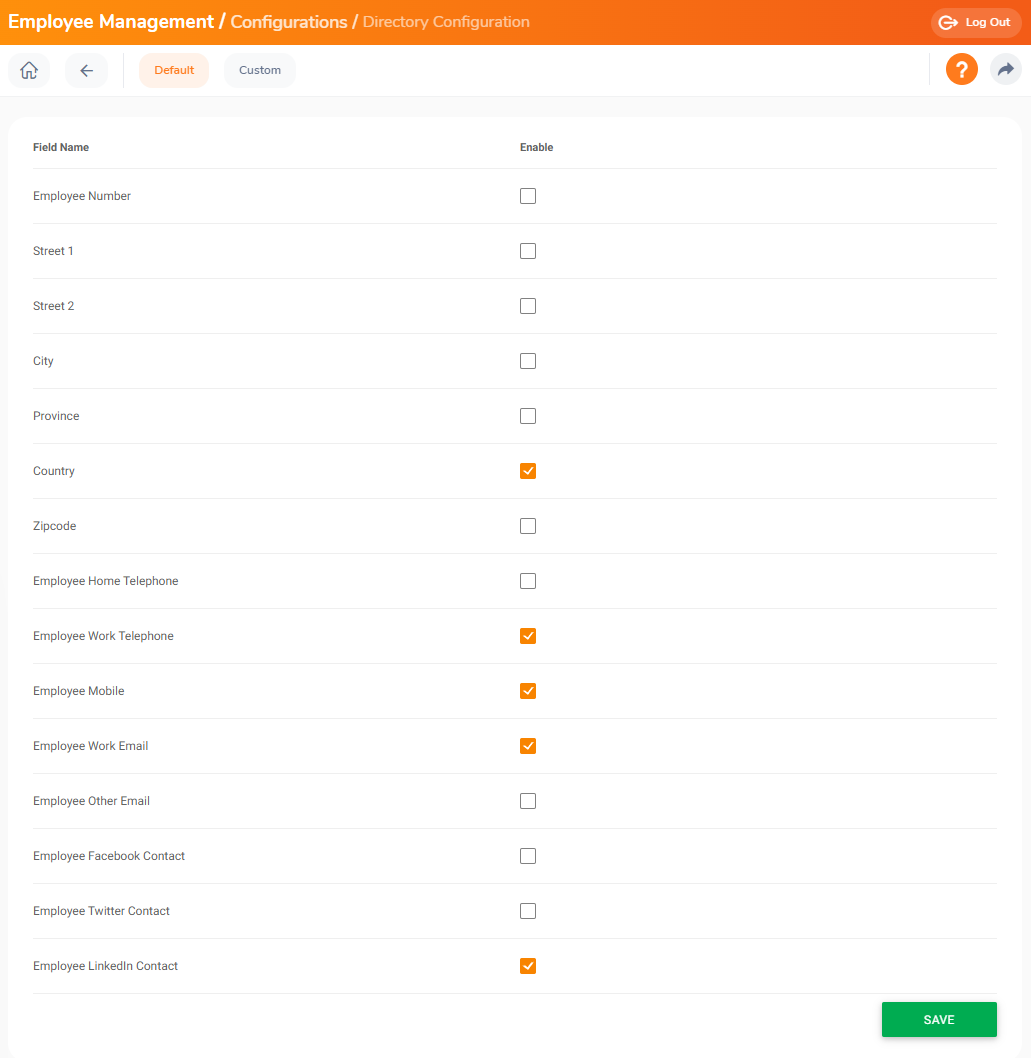 The corporate directory can be configured in 2 ways:
Default

section

- This contains all the fields related to personal details, such as contact details, social media details, etc. For example, employee mobile number, employee Facebook contact, employee Twitter contact, City, Province, and more.

Custom

section

- This section contains all the custom fields created in the system, for example, marriage information, blood group, preferences, and more.
To understand more about custom fields, refer to the following:
Step 1 - The user can choose regardless of the fields they require to appear in the corporate directory (Default or Custom) by enabling the checkbox next to each field.
Step 2- Click 'Save' after choosing all the desired fields.