A vacancy template, also known as a job vacancy template or job posting template, is a pre-designed format or structure that organizations use when creating job advertisements for open positions. It serves as a standardized outline that includes essential details about the job, such as job title, responsibilities, qualifications, and application instructions. Having vacancy templates offers several benefits:
Consistency: Vacancy templates ensure consistency across all job postings. They help maintain a uniform look and feel for job advertisements, which can enhance the organization's professional image.

Time-saving: By using a pre-designed template, HR teams can save time and effort in creating individual job postings. The basic information is already laid out, and they only need to customize the specific details for each role.

Clear and Complete Information: Templates encourage recruiters to include all the necessary information about the job, including job responsibilities, qualifications, benefits, and application instructions. This clarity attracts better-suited candidates and reduces inquiries from applicants seeking more details.
In OrangeHRM vacancies can be added using two methods.
Add New Vacancy
Add from a Template
When adding a vacancy through the template, it gives you several advantages.
The content for an already posted job can be reused.
The workflow used in the template can also be reused.
Job Posting details can also be reused.
Step 1 - Select Recruitment > Configuration > Vacancy Template from the menu.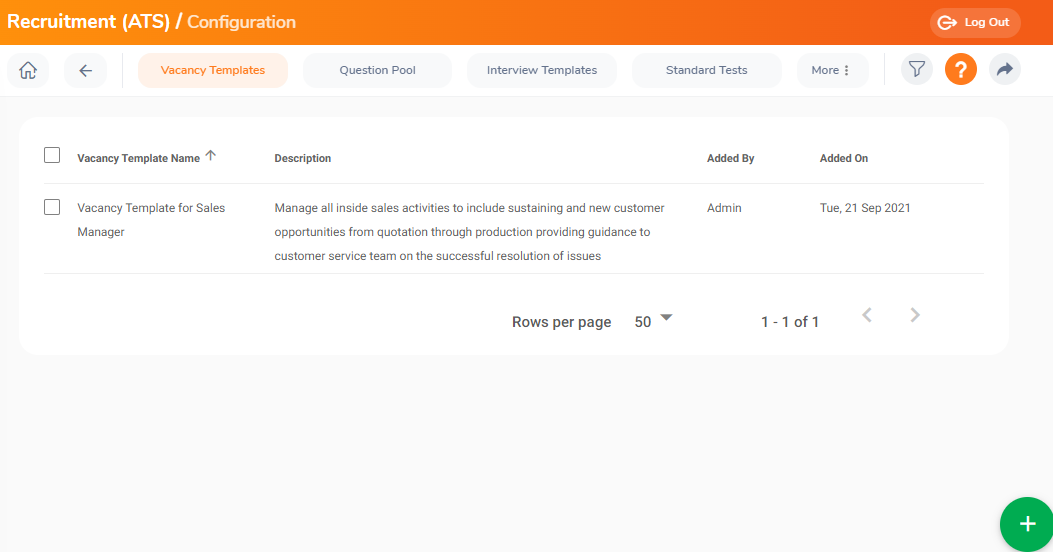 Step 2 - Click on the

Icon to create new a Vacancy template as follows.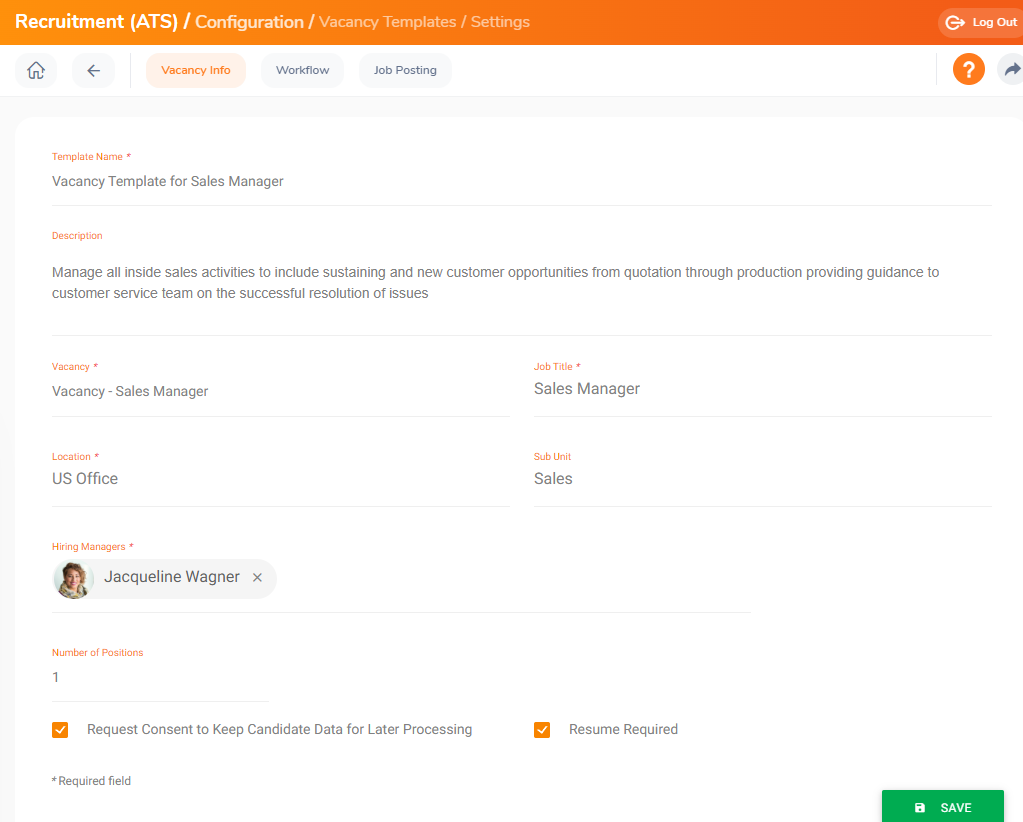 Step 3 - Add vacancy template information.
Step 4 - There is also an option to customize the workflow. Click on the

Icon to edit the workflow.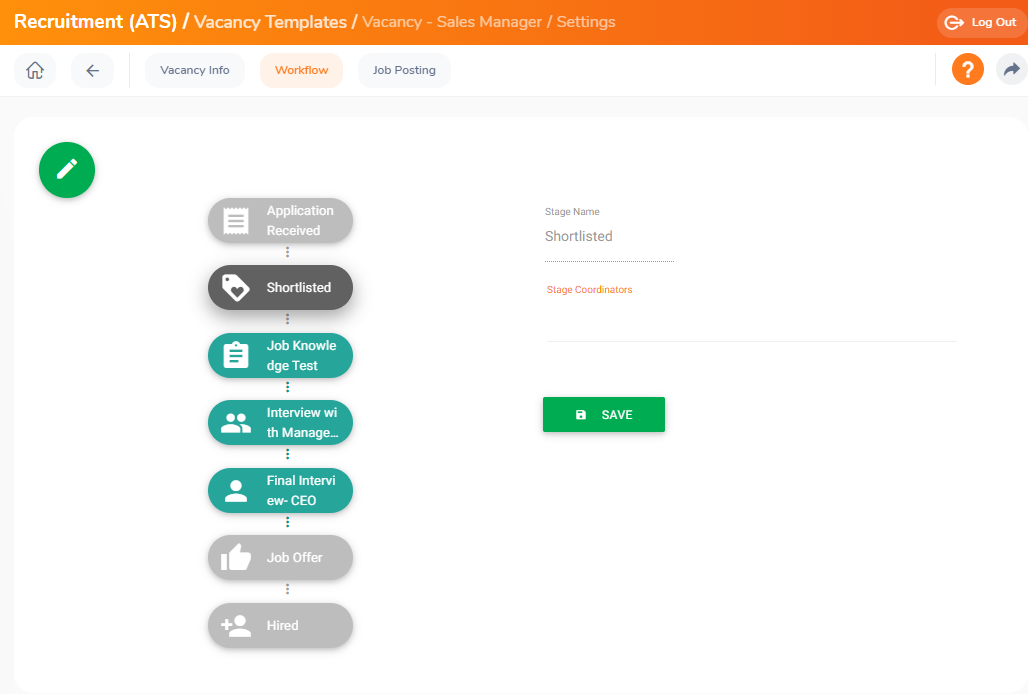 Step 5 - Job Posting information can be added to the vacancy Template as below.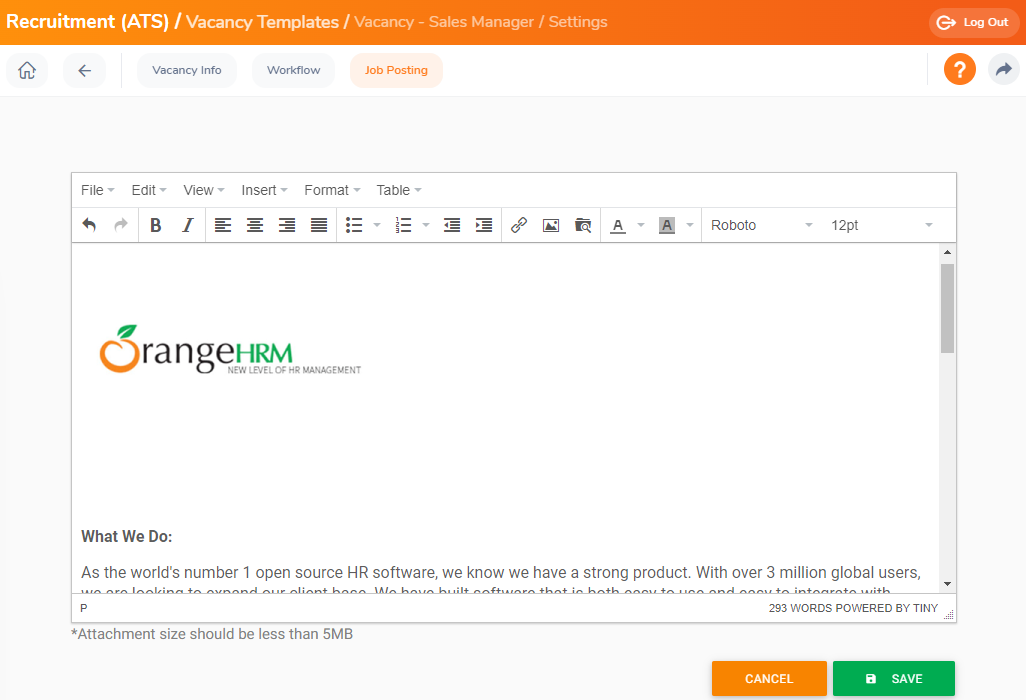 Once the vacancy templates are created and when creating a vacancy the HR admin can import the Job posting and workflow details to the new job vacancy.
Step 6 - Click "Add From a Template"

Step 7 - Enable "Import Workflow Information" and "Import Job Posting Information" to import the template information to the new vacancy,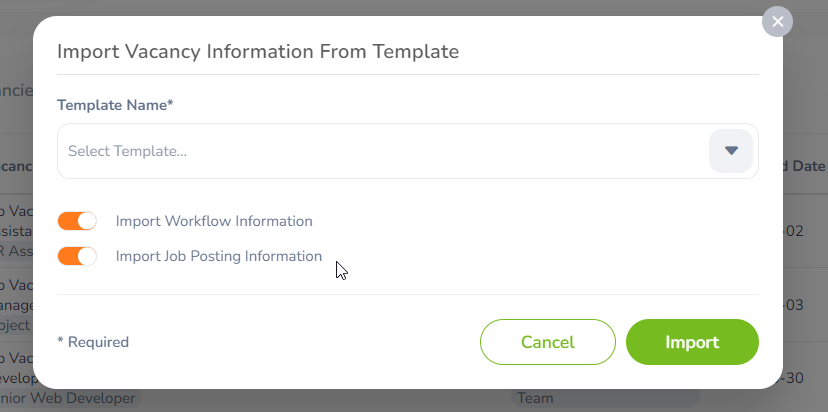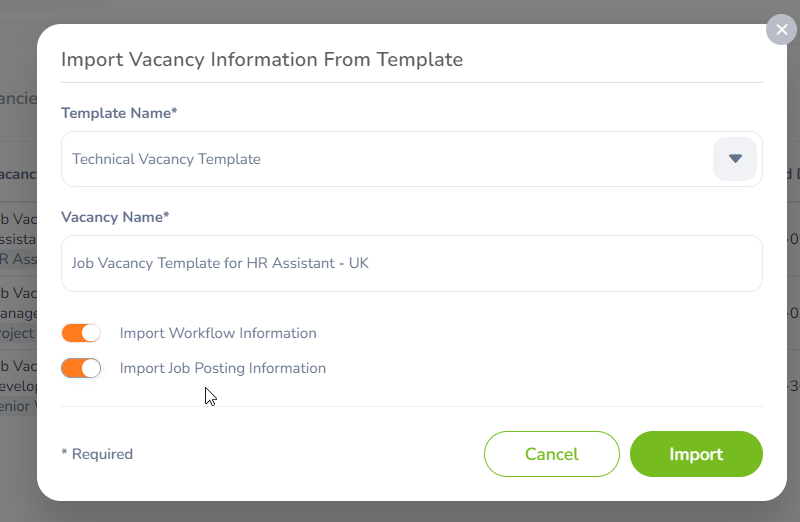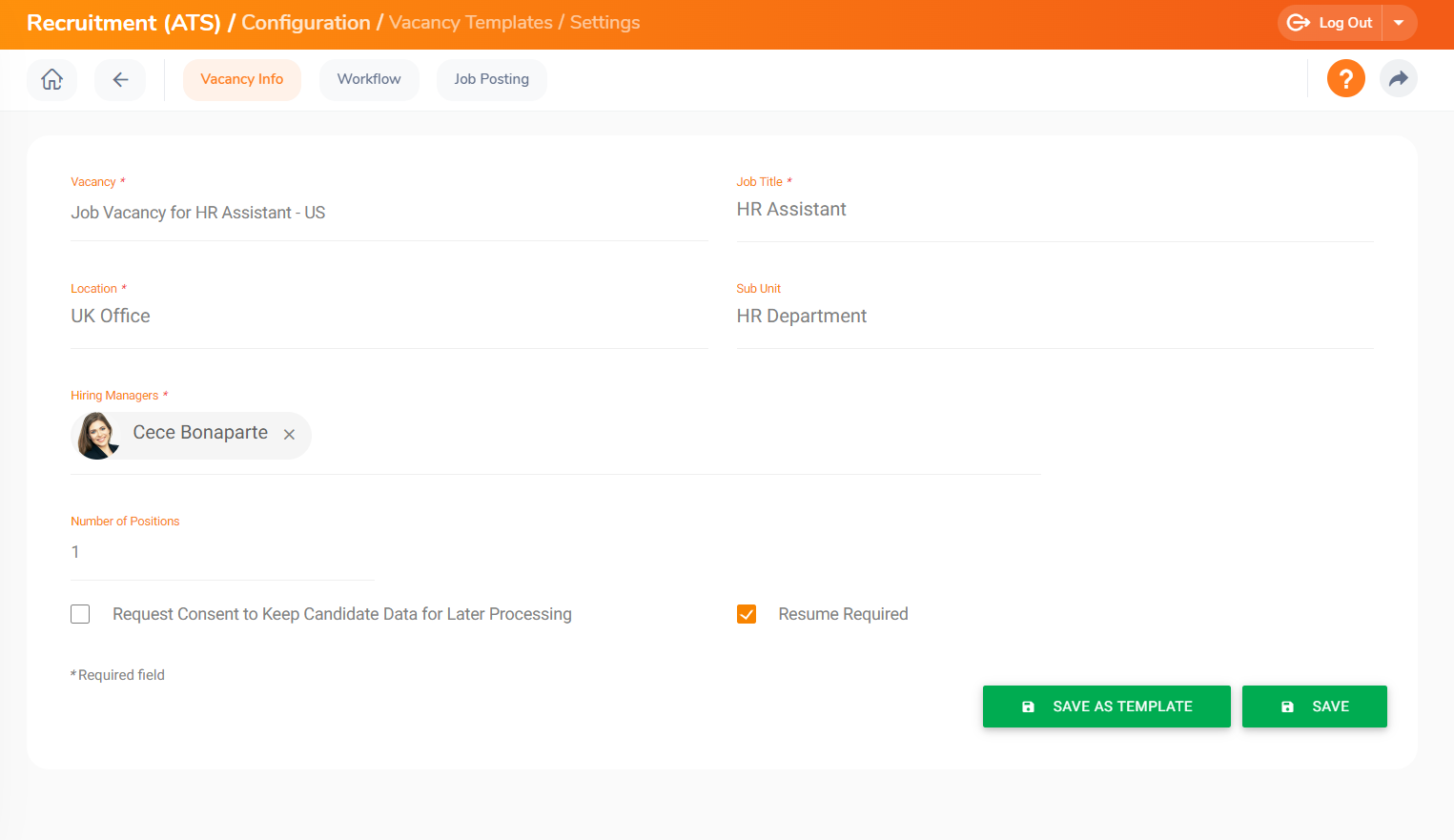 Please refer below article to learn how to create vacancies in OrangeHRM