Individual development planning is the process of creating an action plan based on awareness, values, reflection, goal-setting, and planning for personal development within the context of a career, education, or self-improvement. It's an agreement between an employee and employer that certain skills should be improved, or learned or that overall performance should meet a certain standard within a defined time period.
Personal development plans may also include a statement of one's career and lifestyle priorities, career positioning, and analysis of opportunities, risks, and alternative plans. Individual development planning benefits the organization by aligning employee training and development efforts with its mission, goals, and objectives.
Step 1 - Go to, Career Development - > My IDP
In this section, you can see the created Individual Development Plans for you.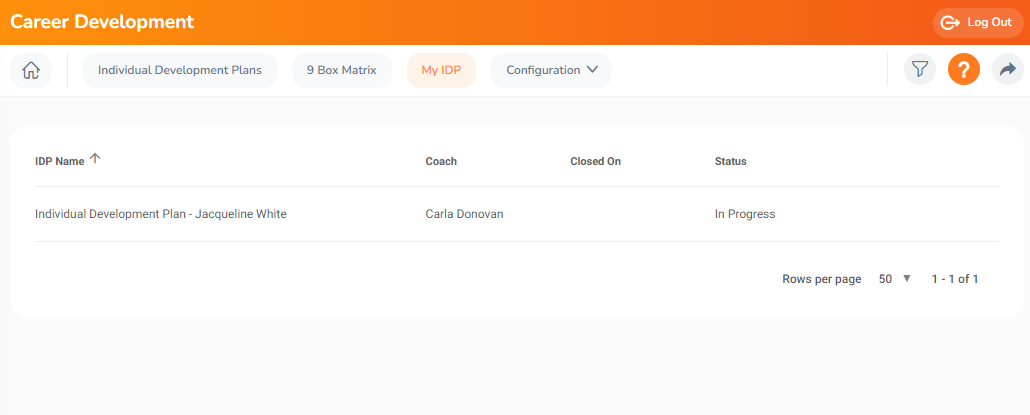 Step 2 - Select the IDP and view the detailed view of the IDP plan your supervisor/HR admin has created for you.
Under the following sections Current Role, Future Role, and General, you can see the goals which are added for you.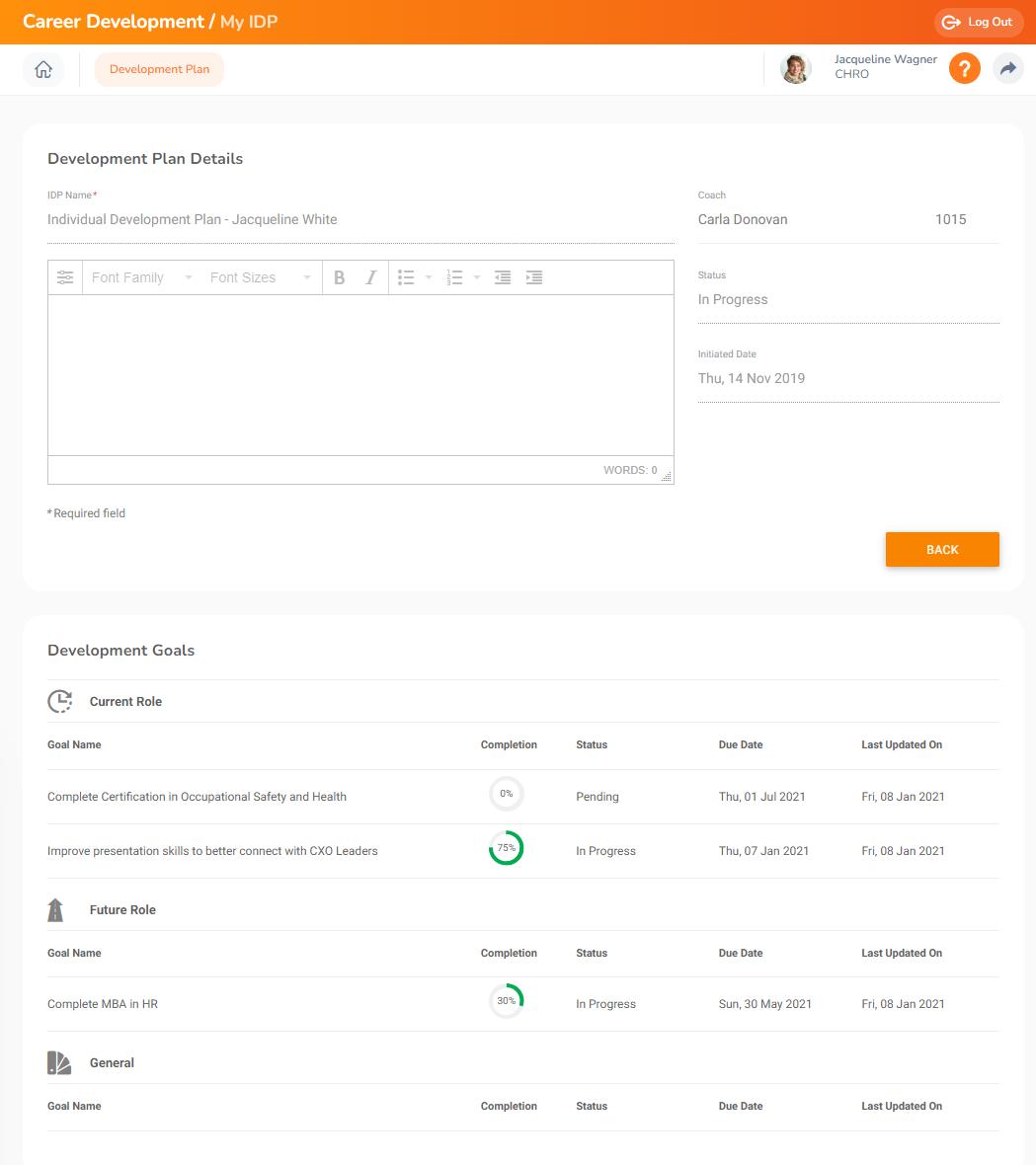 Step 3 - To perform on these development goals you can click any goal and the system takes you to that specific development goal.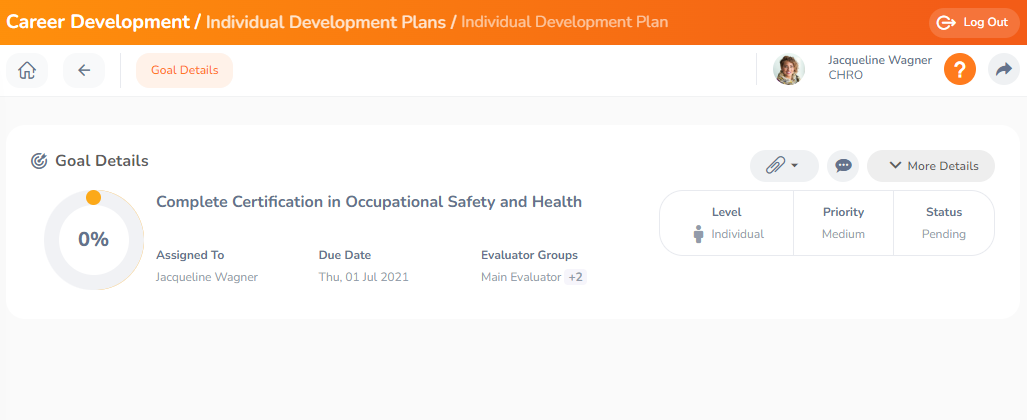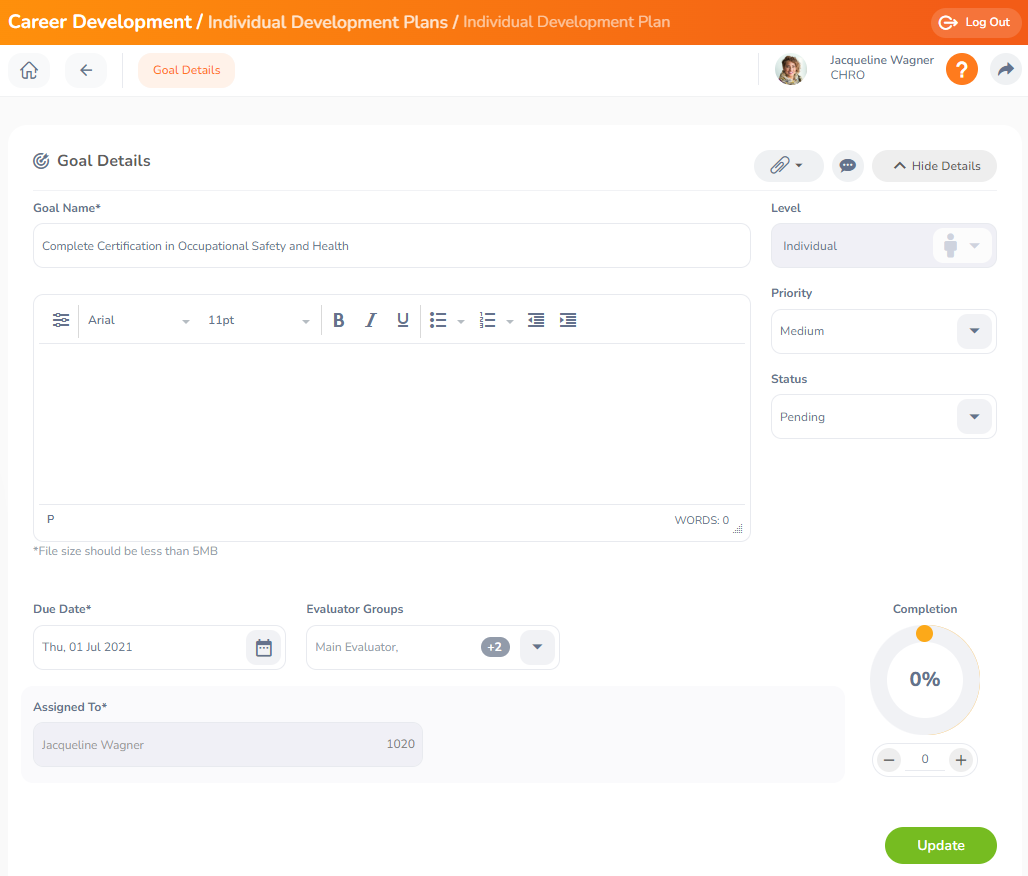 Step 4 -You can mark and update the progress by increasing the completion rate based on your current completion for the assigned development goal.