The Corporate Directory is the section where all employees can see other employees' information based on the access privileges provided by the HR administrator. As an employee, you can view the information of other employees in this section, such as employee name, location, job title, and so on.
The Corporate Directory can be accessed by clicking Employee Management -> Directory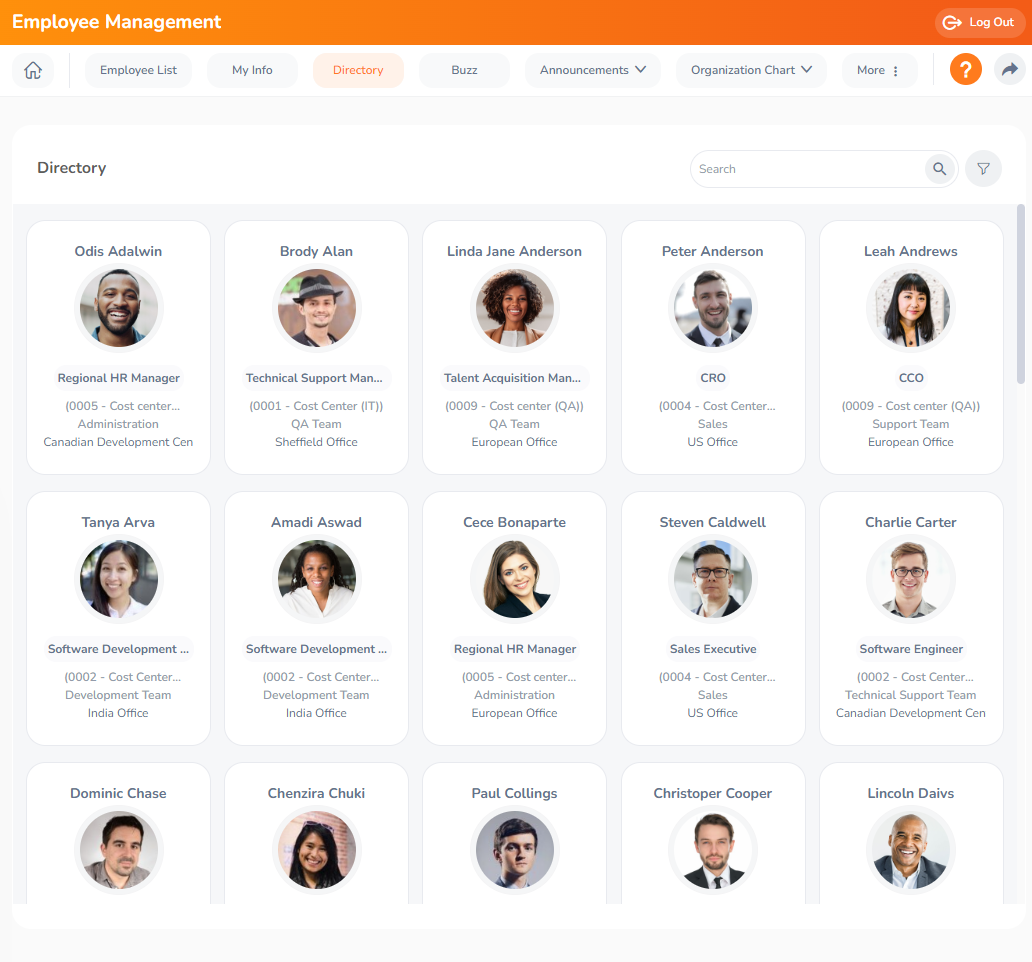 Filter/Search Directory
Step 1 – Click the Filter button on the top right corner of the screen. The Filter Screen will appear as follows: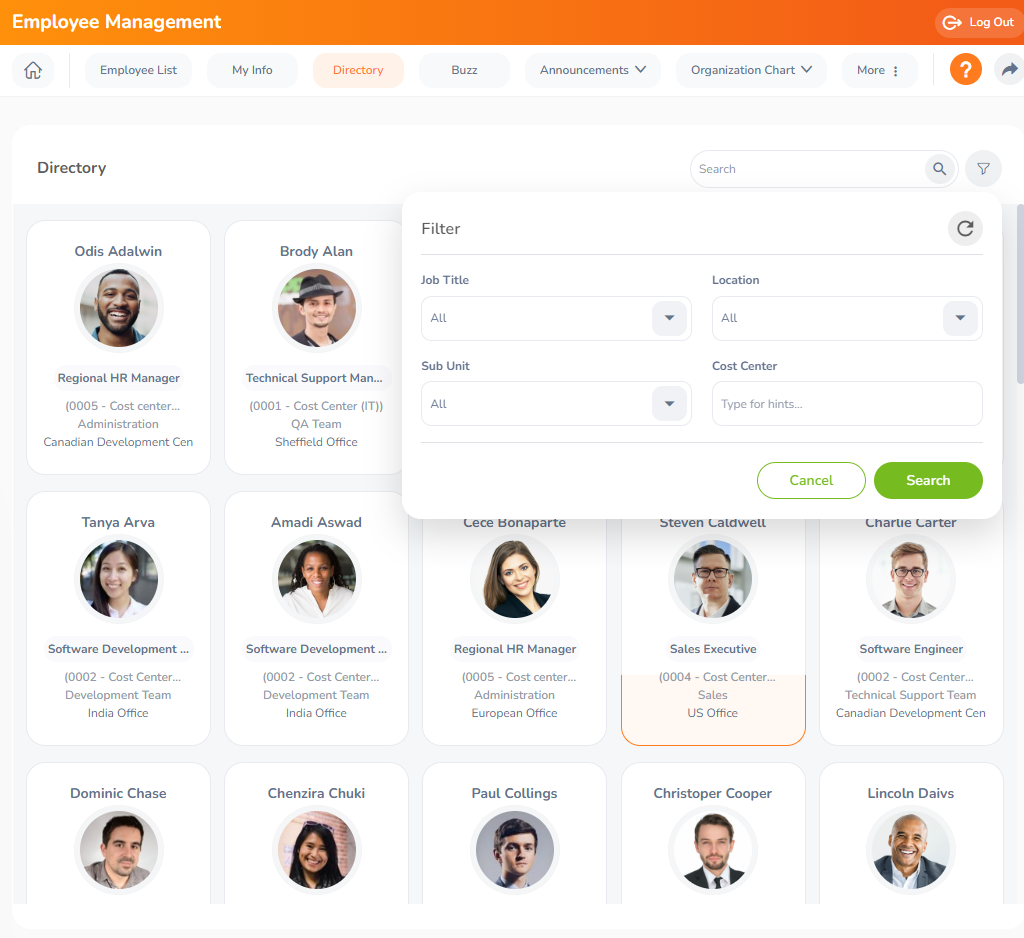 Step 2 – You can set the filter as per your preference to further narrow down your search.
Step 3 – Click 'Search.'
Once you have selected an employee the system shows a detailed view for that employee on the right-hand side of the screen. Based on the level of information made visible by your HR admin, as a user, you can view the information of the employee as follows.