Claim reports refer to documents or summaries that provide detailed information about insurance claims filed by policyholders or beneficiaries. These reports are commonly generated by insurance companies, healthcare providers, or other organizations that manage claims processes. The purpose of claim reports is to offer a comprehensive overview of the claims activity, including data related to the number of claims, types of claims, amounts paid out, the status of claims, and any relevant trends or patterns. They serve as valuable tools for various stakeholders, such as insurers, administrators, and policyholders, to monitor and analyze claim-related metrics.
There are canned reports that can be generated based on expense requests and expense claims.
Go to Reports and Analytics ->Travel and Expense -> Expense Claims Report
The reports list screen will appear.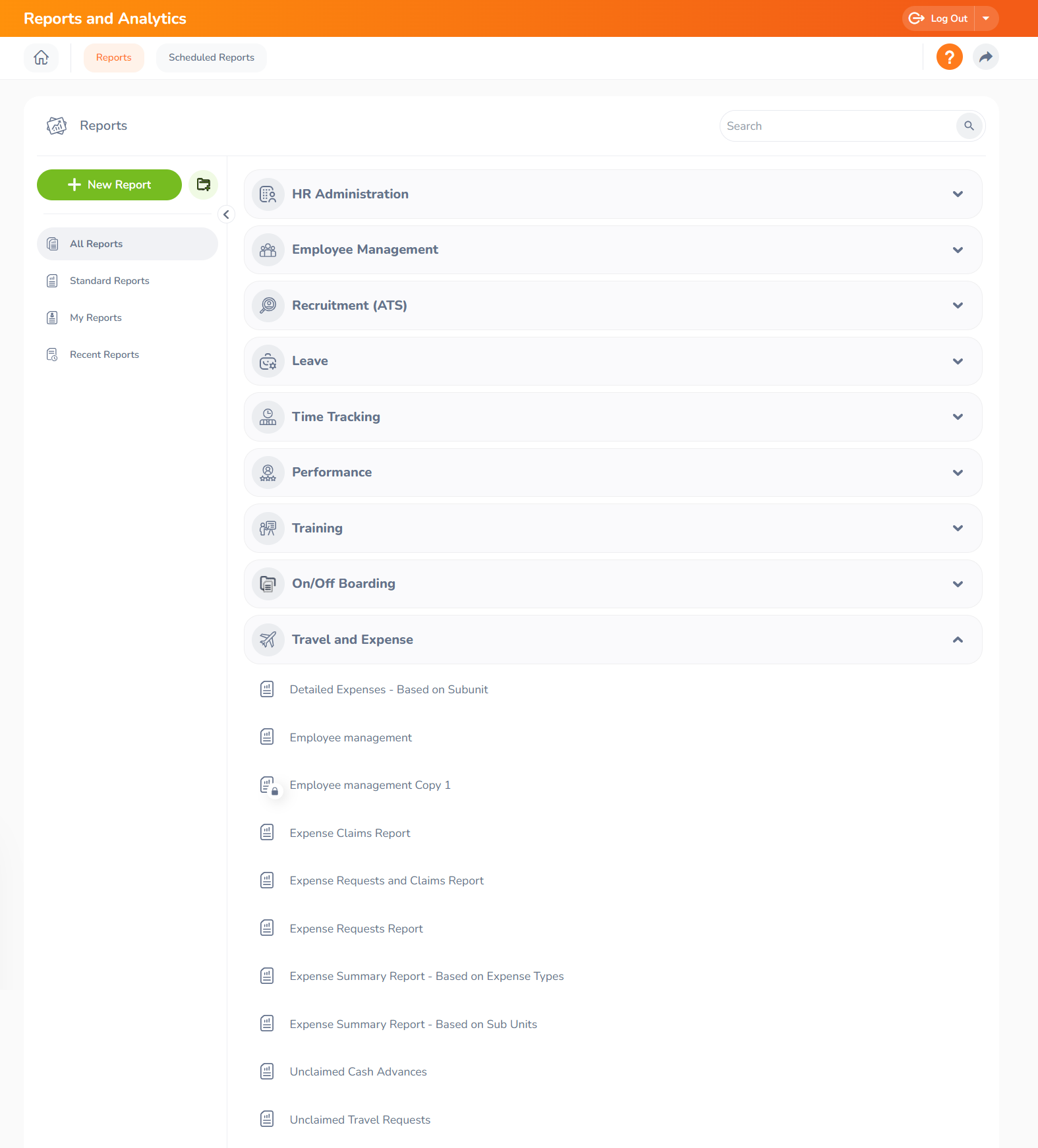 There are 7 default canned reports available. Click the report name to generate the report.
If you need to create your own report click the Add button.


Step 1 - Click the 'Add' button on the screen. Select the detailed report. The Add Reports screen will appear.

Step 2 – Give a name for the report and click 'Next.'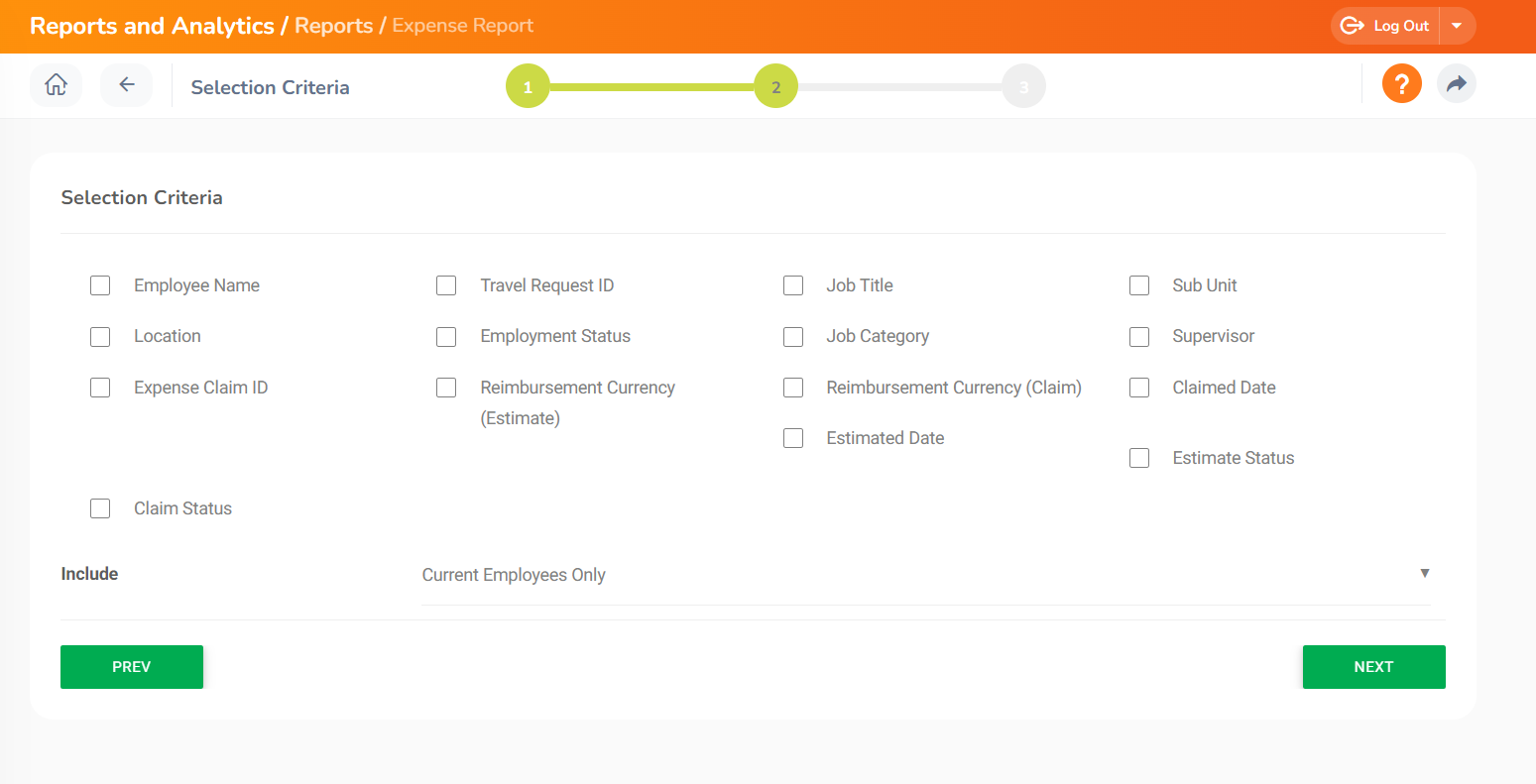 Step 3 - From the list, select the fields you want to use as the selection criteria and click 'Next.'
Step 4 – Use the selected fields to set up the selection criteria you want. Some fields like 'Sub Unit' allow multiple values. Once done. Click 'Save.'

Step 6 – From the drop-down list, select a section. The fields of the selected section will appear.
Step 7 – Select which fields you want to show on the report.
Step 8 – Repeat steps 6 and 7 until you have all the fields you want to be selected.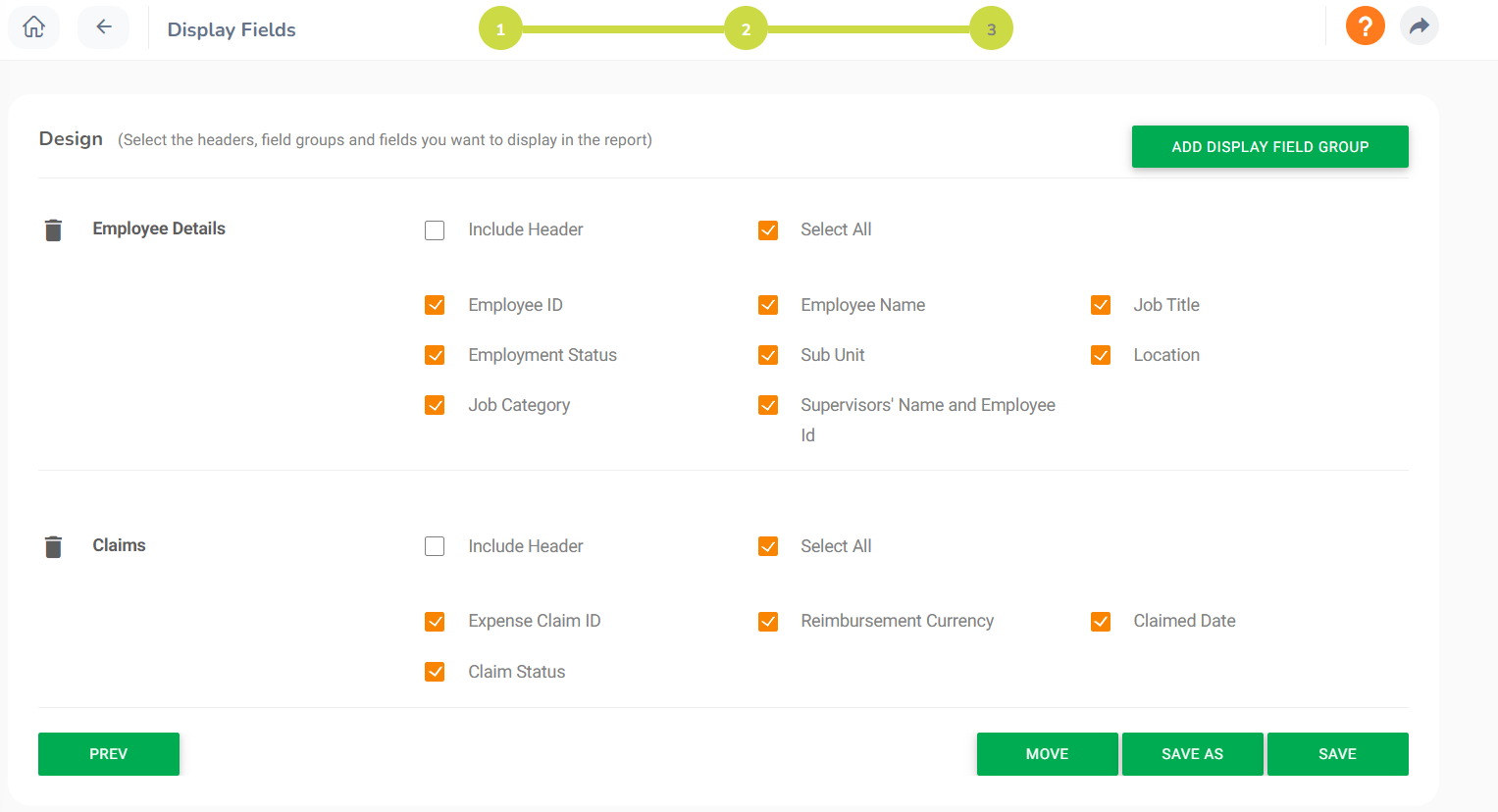 Step 9 – Click 'Save. The report you created will be saved in the report list.
Note that the save as option allows you to generate a new report with additional fields without modifying the original one.