Employee onboarding activities that you would want a new recruit to do or duties that you must complete when there is a new hire are specified as tasks. For example, provide a company ID card, a laptop, or other equipment, and conduct an induction program, among other things. Similarly, there would be responsibilities associated with the offboarding process. Once the HR admin has assigned any task for you, the OrangeHRM system triggers a notification for you so that you can log into the system to complete the assigned tasks. 
Step 1 - Go to On/Off Boarding -> My Tasks and view the Tasks that have been assigned for you by the HR admin.

Step 2 - Click the filter icon to set up the filter to get the required set of events. 
| | |
| --- | --- |
| Fields | Description |
| Event  | Search by the event name  |
| Task Name  | Search by the task name  |
| Due Date | Search by the due Date |
| Employee | Search by the employee |
| Task Status | Search by the status (Complete, Incomplete ) |
| Archive  | Search by the Only Archived, including the Archived or without the archived events |
| Overdue | Search by With Overdue, Only Overdue, Without Overdue |
Step 3 - Select the task to view the details.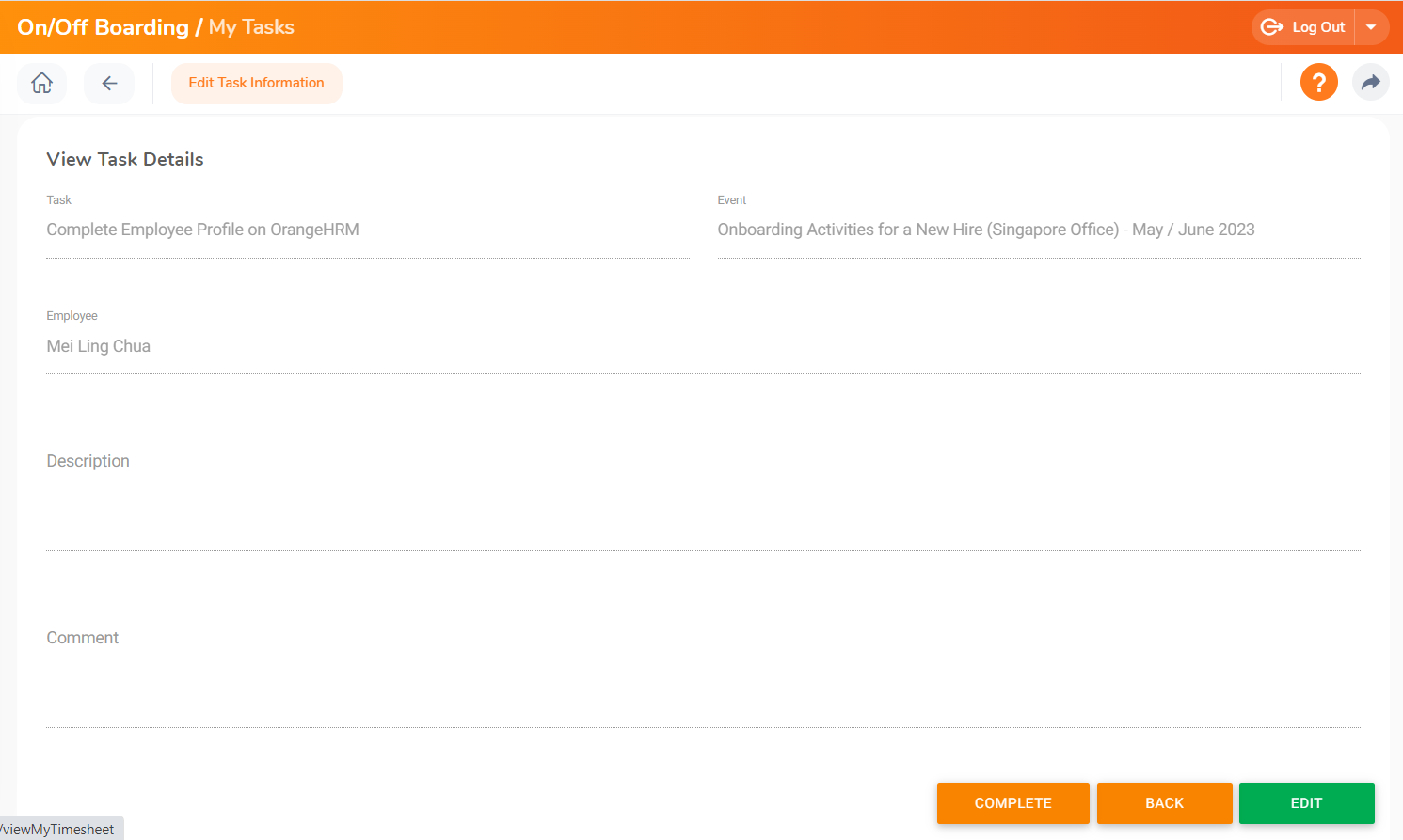 Step 4 - If you want to add any comments you can click "Edit" and after adding the comment click "Save"
Step 5 - If the task is completed, click the "COMPLETE" button. 
Step 6 - If the task needs to be undone, click the "MARK INCOMPLETE"