Visualize the progress and assessment results of employees
This new addition to the existing system offers an improved and user-friendly experience for admin users, granting them access to an accurate and comprehensive representation of each employee's course attempts with ease. Through this new feature, admin users can now easily assess an employee's progress through each course and activity, allowing them to make data-driven decisions.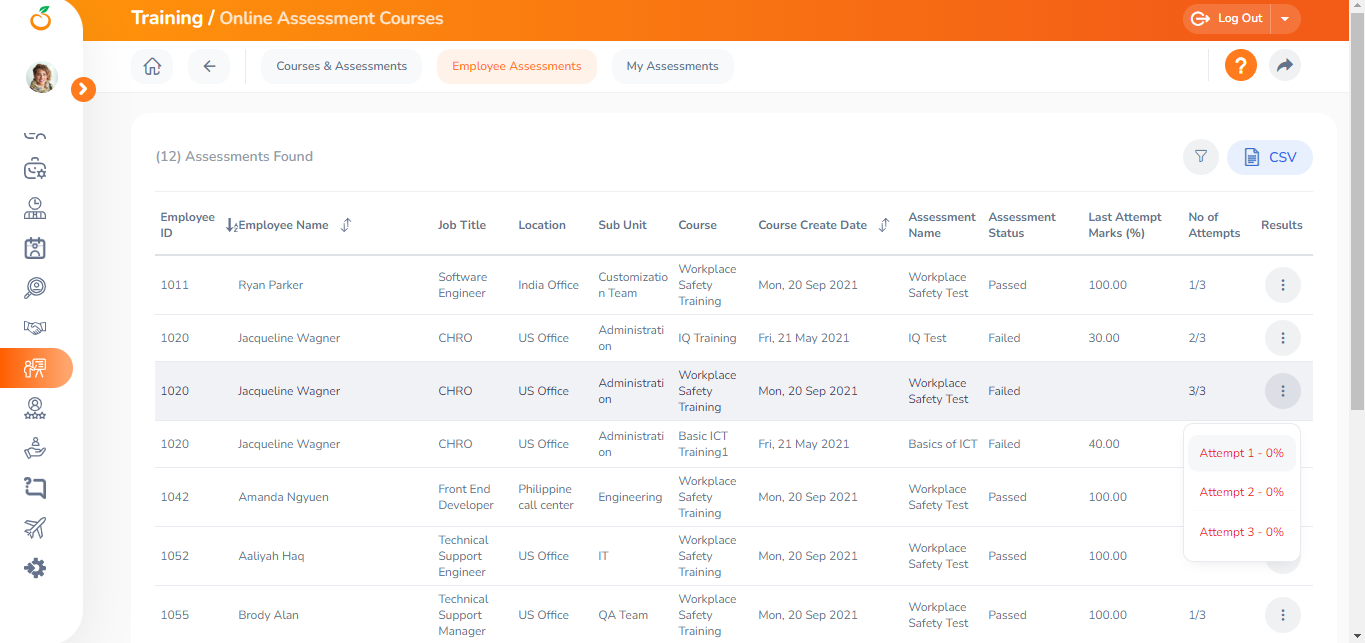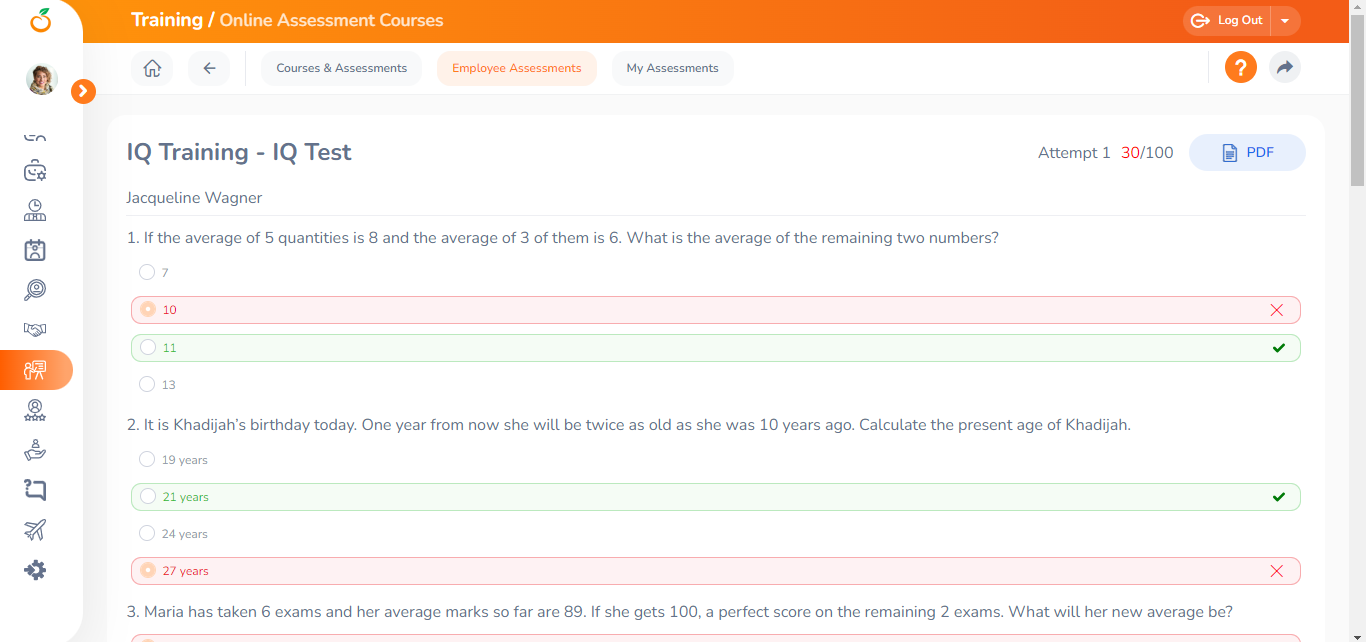 Improvements in the email notifications
This email notification is intended to inform the student or participants, that they have exceeded the maximum number of attempts allowed for an online course and that they have used all the chances of completing an online assessment course.