An on/offboarding dashboard centralizes all the necessary tasks and information related to employee onboarding and offboarding. It provides a structured and organized workflow, making it easier to manage and track the progress of these processes. With an on/off-boarding dashboard, HR personnel can save time and effort by automating repetitive tasks, such as report preparation, document generation, and information process management. This increases efficiency and productivity, allowing HR teams to focus on more strategic initiatives.
Manually managing onboarding and offboarding processes can lead to errors and inconsistencies in employee data. An on/off-boarding dashboard reduces the chances of human error by automating data entry and synchronization across different systems. This ensures that accurate and up-to-date information is maintained throughout the employee lifecycle.
To access the On/Offboarding dashboard, go to Reports & Analytics -> On/Off Boarding Dashboard. The On/Offboarding dashboard screen will be displayed as follows: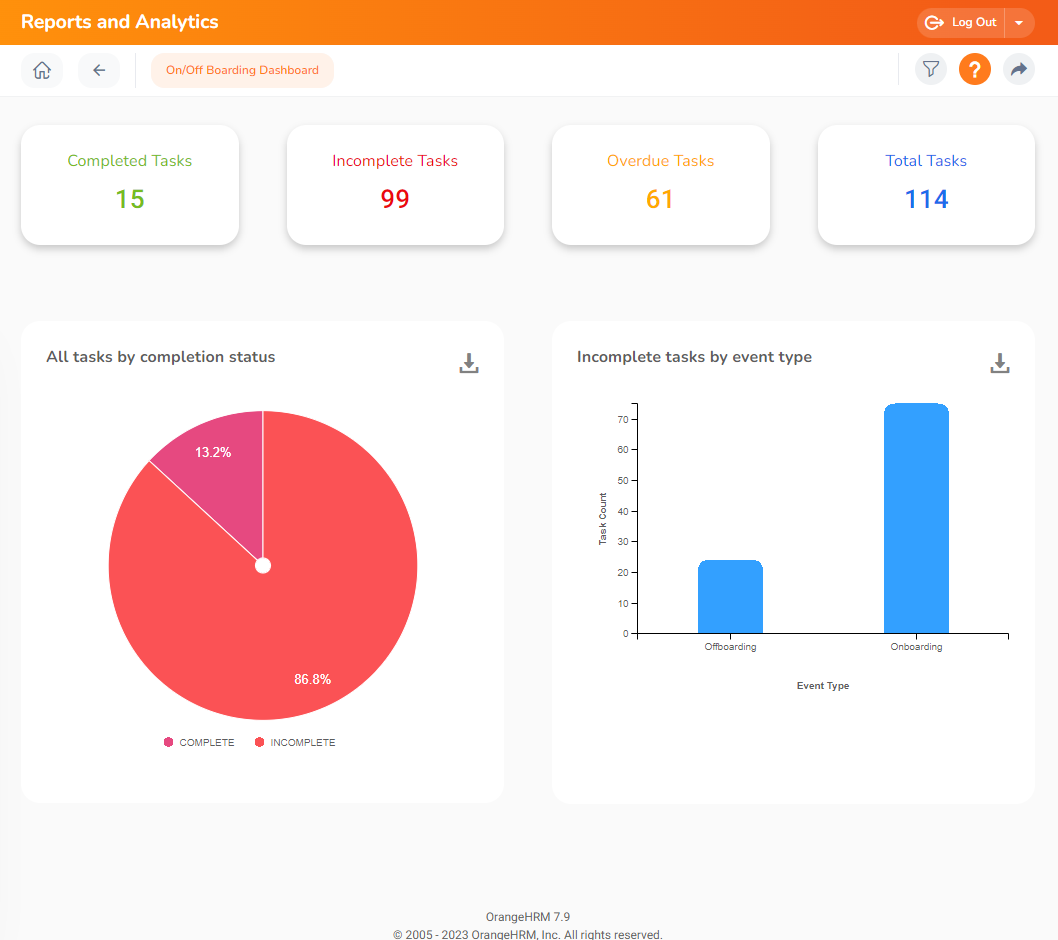 As an HR Admin, it is possible to view the completed, incompleted, Overdue, and total tasks by selecting the tile as shown below.
How to check the completed tasks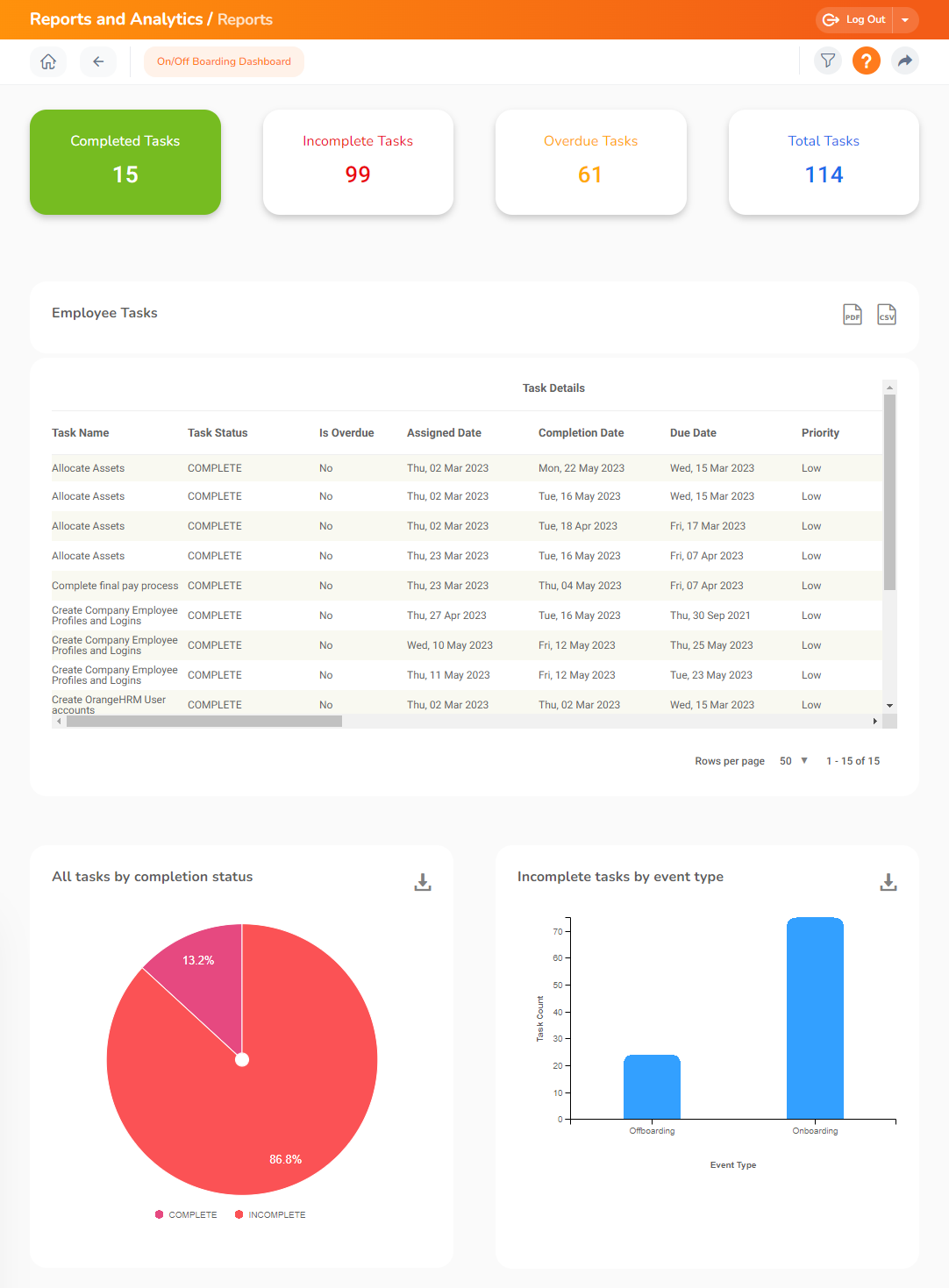 How to check the incompleted tasks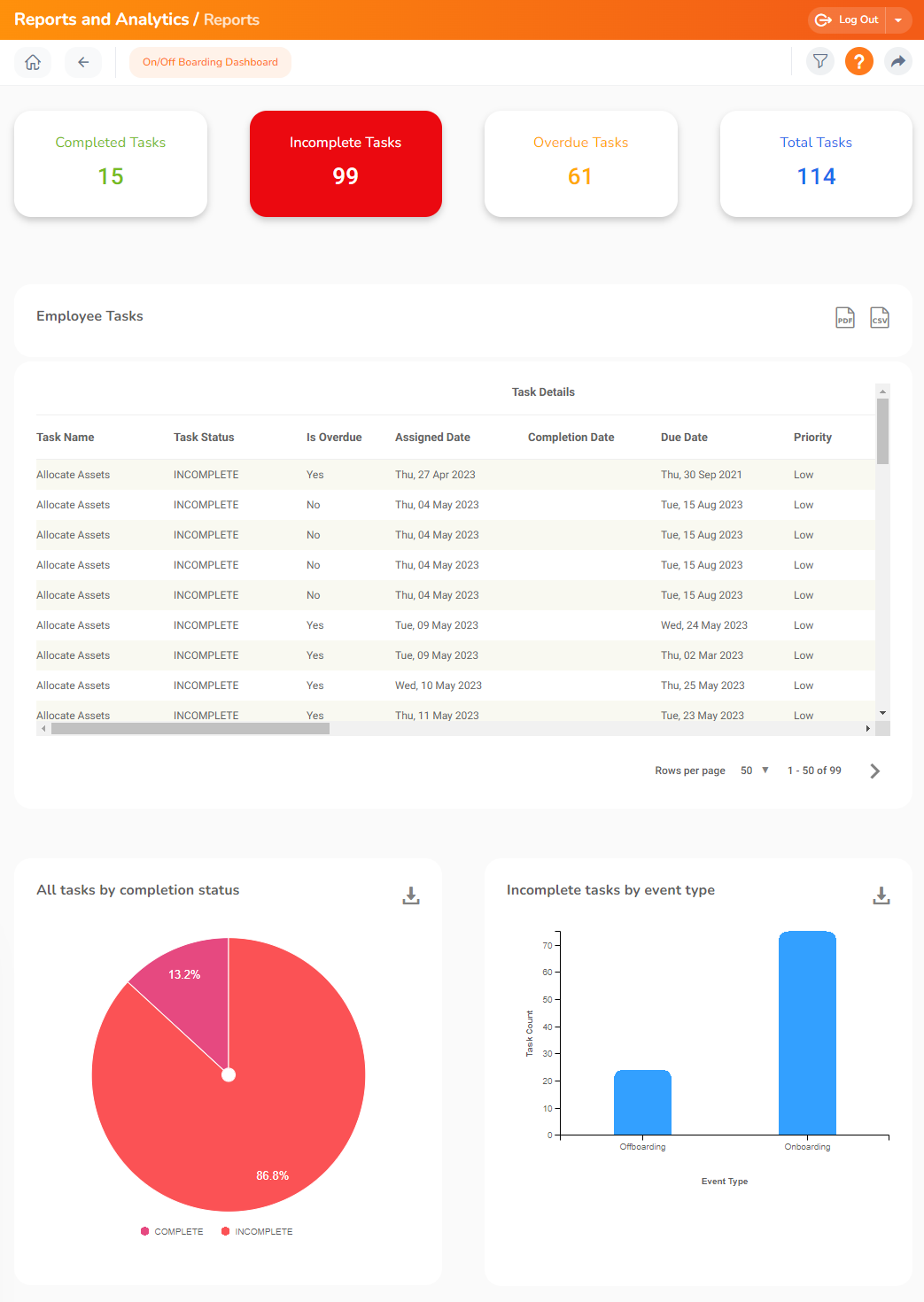 How to check the Overdue tasks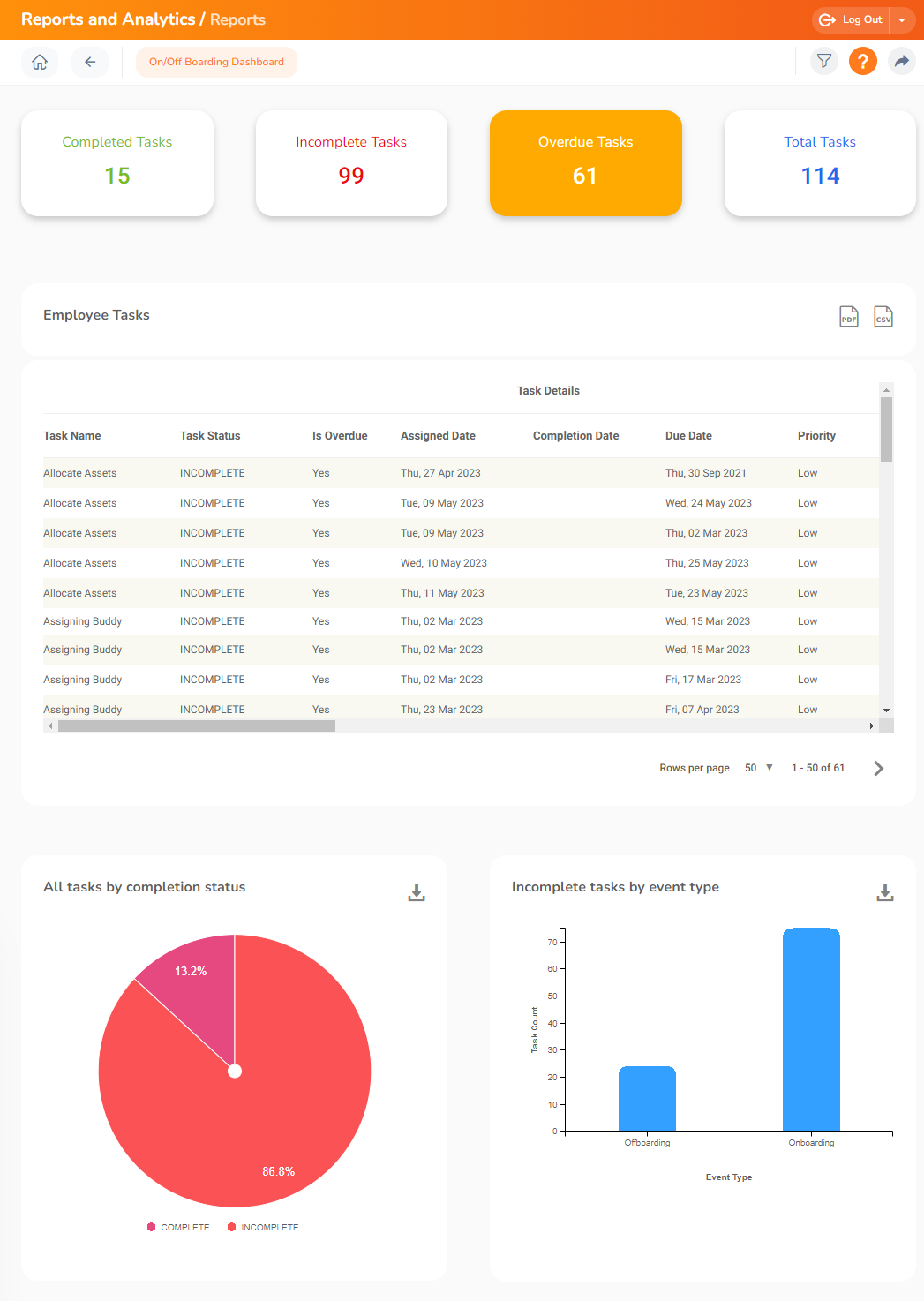 How to check the total tasks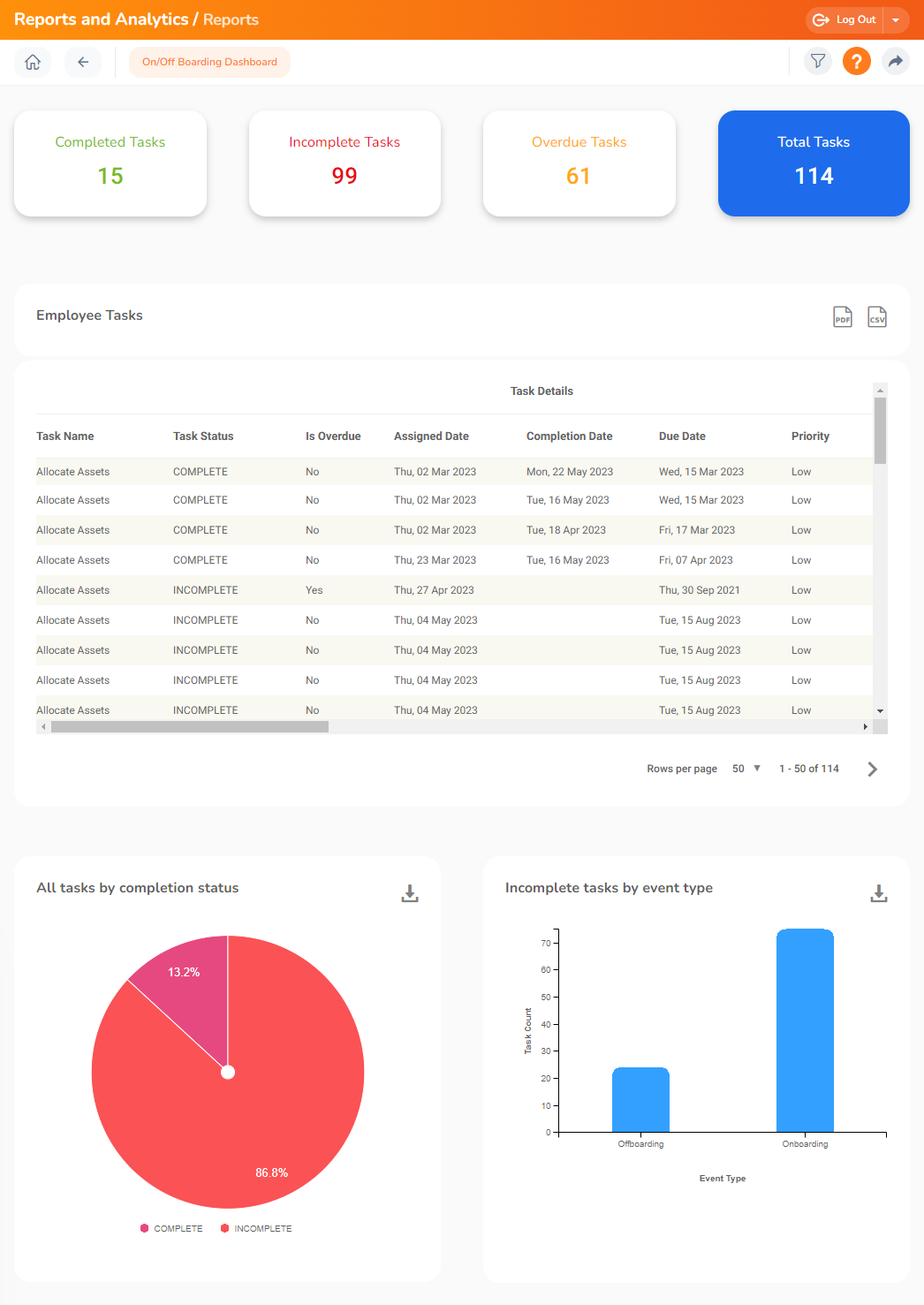 These reports can be exported into PDF and CSV formats and the graphical charts can be downloaded to present the figures for the top management.