Custom tabs in OrangeHRM allow users to create and customize additional tabs within the system. These tabs can be used to store specific information or data relevant to the organization's HR processes. Custom tabs provide flexibility in tailoring the HRM system to meet the specific needs and requirements of a company.
For example, a company might want to create a custom tab to store information related to employee training records or to track specialized certifications. By creating a custom tab, the HR team can input, store, and manage this information within the OrangeHRM system.
Please

reach out to our support team through goldsupport@orangehrm.com

or the consultant for help to configure the custom tabs.
Please go to Employee Management > More > Configurations > Custom Tabs

Step 1 -To create a new custom tab, click the + button and the below pop-up window will display.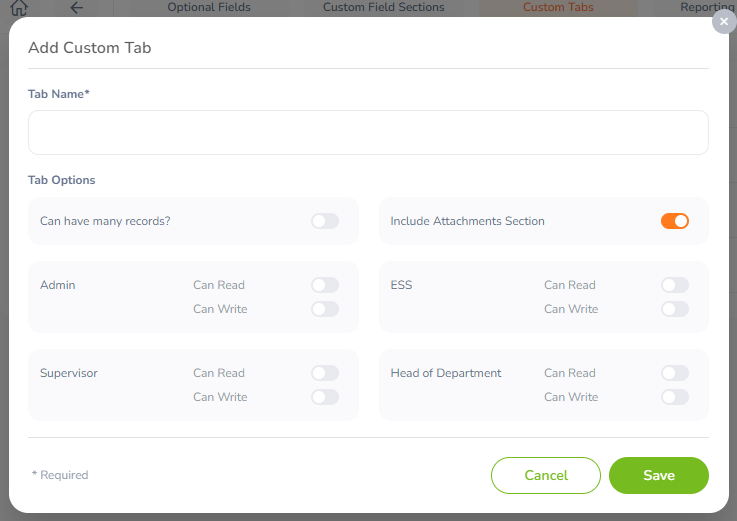 When setting this up, please communicate to the consultant or the support team member the specific user role permissions required to update or access the custom section data.
If you wish to organize data in a tabular format or if the dataset contains multiple values, activate the "Can have many records" option.
Once enabled, you can update the details within the employee profile as demonstrated below.
Ex:

If you choose to deactivate this option, you will only be able to maintain one record at a time.
Ex: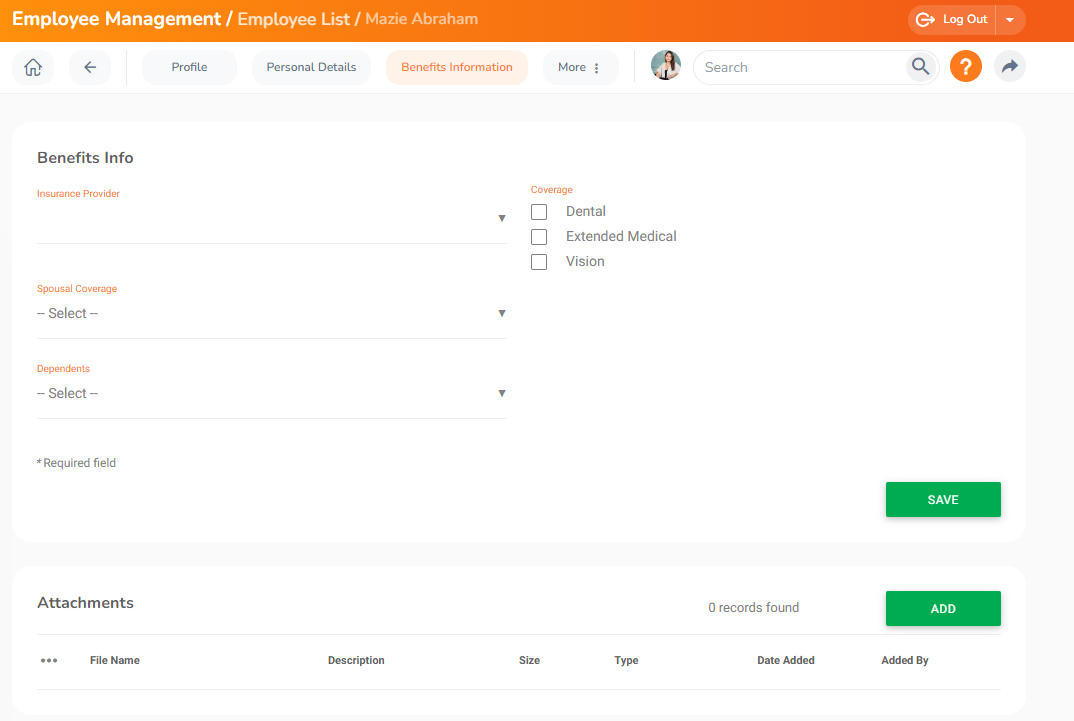 Step 2 - After setting up the user permission, click 'Save'.
Refer to this article to see how to add custom fields for the custom tabs. How to use custom fields to capture additional employee data