The Average Request Resolution Time Report serves as a valuable tool for HR and service management. It enables organizations to monitor performance, make data-driven decisions, enhance service quality, ensure compliance with SLAs, and ultimately improve the employee experience. It's a crucial component of effective HR and service management and contributes to the overall efficiency and effectiveness of an organization's operations.
To Access this report Go to Reports & Analytics -> Request Desk -> Average Resolution Time Report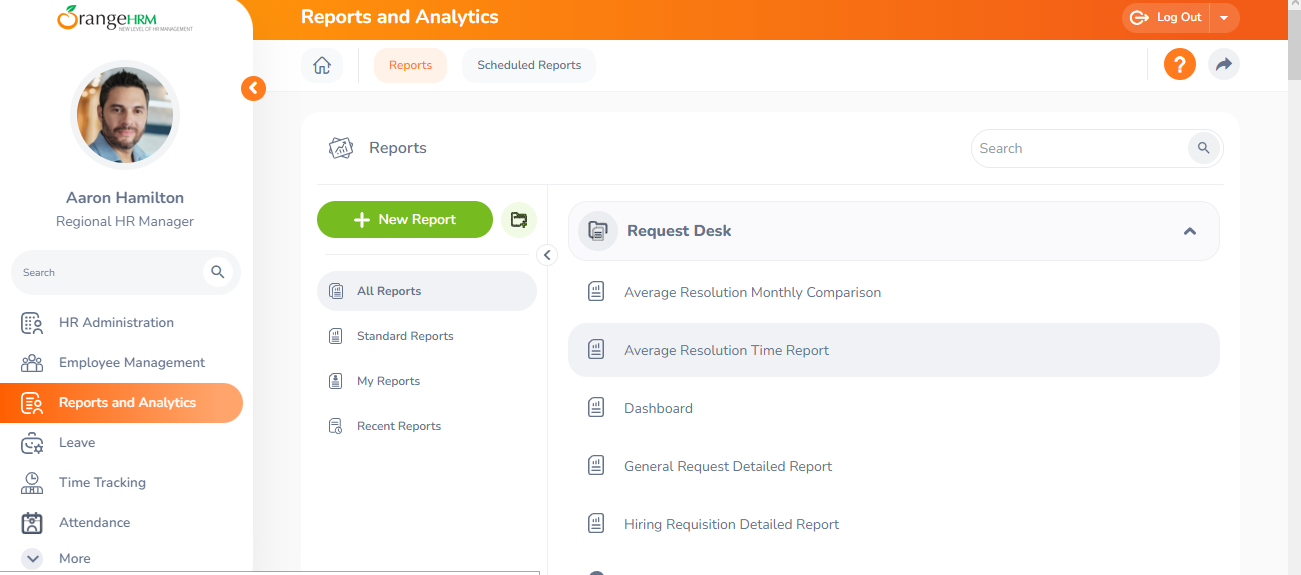 Step 1 - Select a created "Request Type" from the dropdown and enter the required fields. After that click " Generate".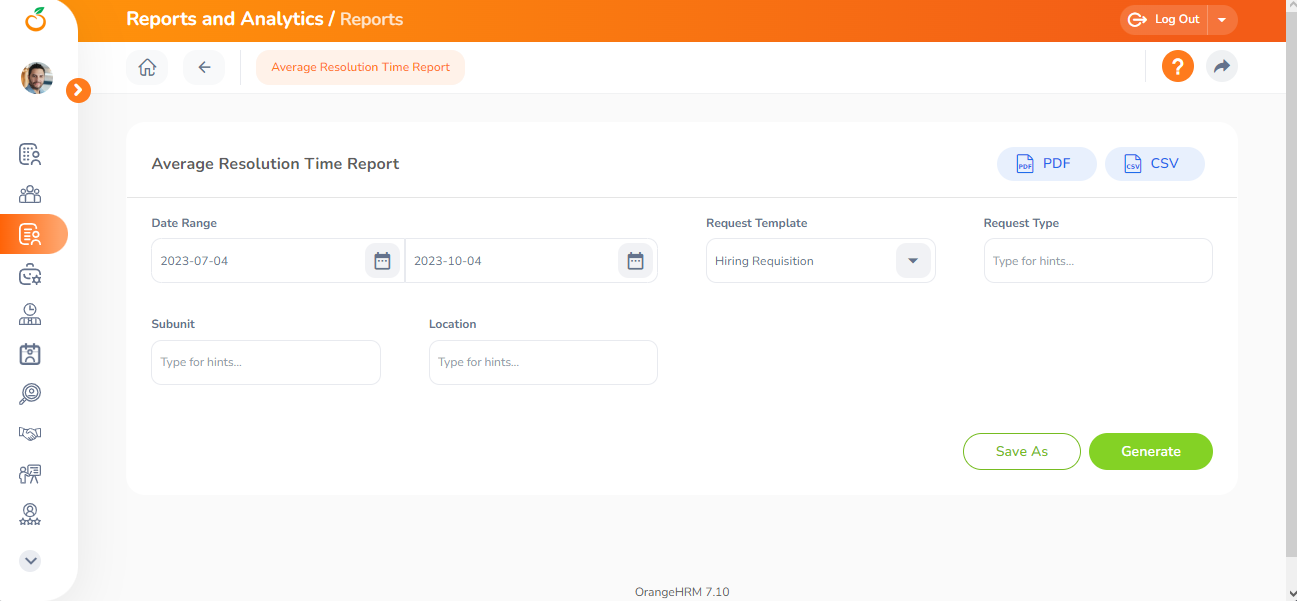 | | |
| --- | --- |
| Field | Description |
| Date Range | Enter a start date and an end date to define the timeframe for the request or to filter data within that range |
| Request Template | select the Request Template ( General Request, Hiring Request ) |
| Request type | Select the request type. ( Created hiring request types will be available in the dropdown ) |
| Subunit | This field is used to specify the subunit or department within the organization for which the request is being made. |
| Location | In organizations with multiple offices or branches, it helps ensure that requests are directed to the correct geographical location or office for processing |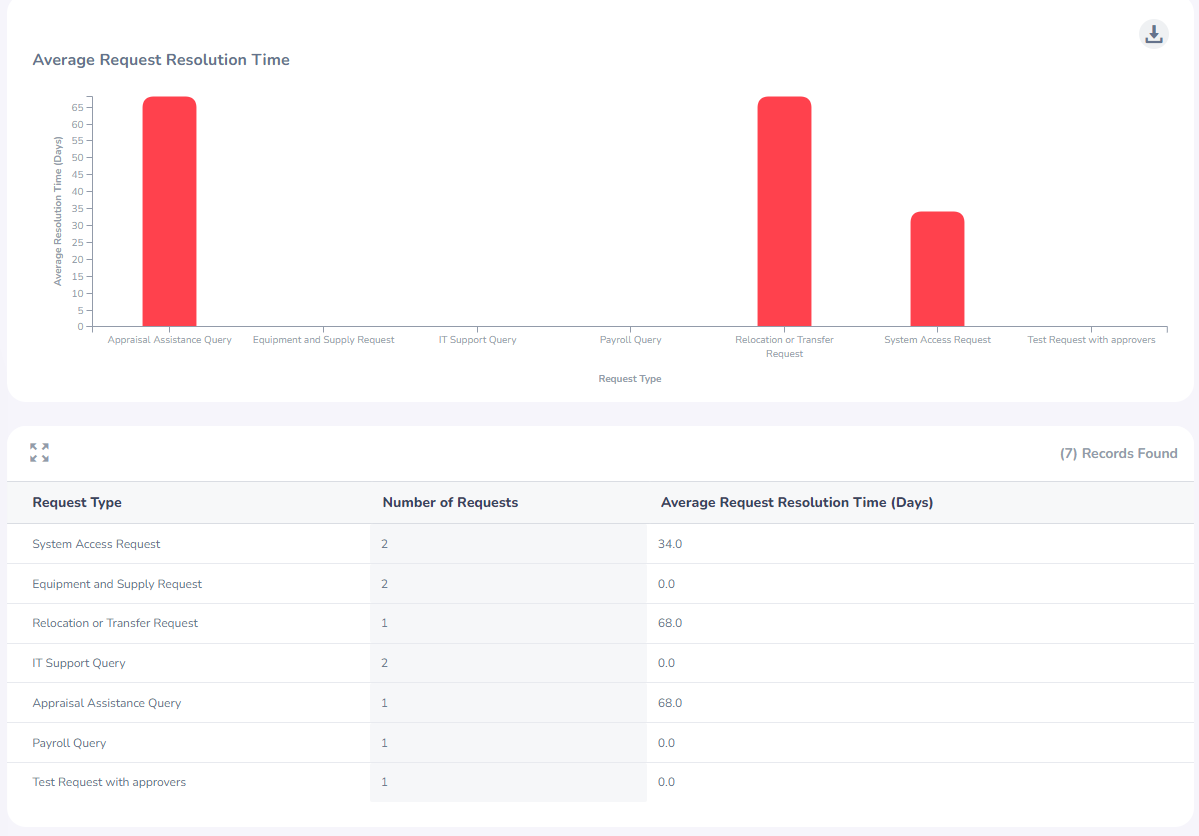 Step 2 - Upon clicking generate the following report displays. Click CSV or PDF to download the report.