The "Average Resolution Monthly Comparison" report serves as a valuable tool for HR and service management. It enables organizations to monitor performance, make data-driven decisions, allocate resources effectively, optimize processes, and enhance overall service quality. It contributes to the efficiency and effectiveness of HR and service operations while ensuring compliance with service level expectations.
To Access this report Go to Reports & Analytics -> Request Desk -> Average Resolution Monthly Comparison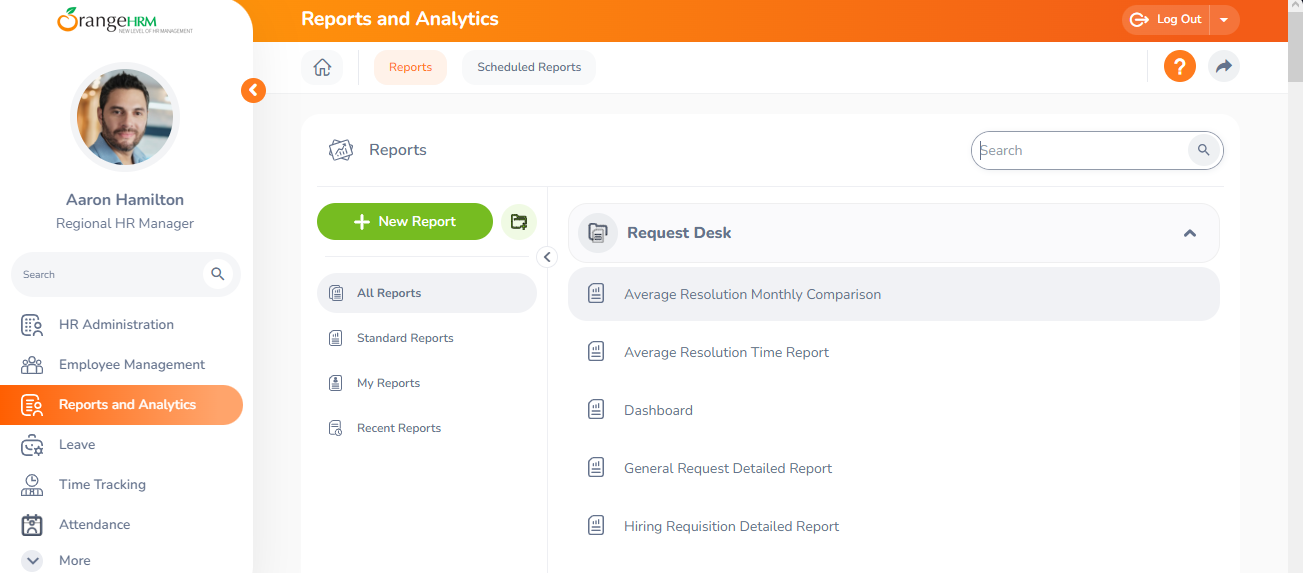 Step 1 - Select a created "Request Type" from the dropdown and enter the required fields. After that click " Generate".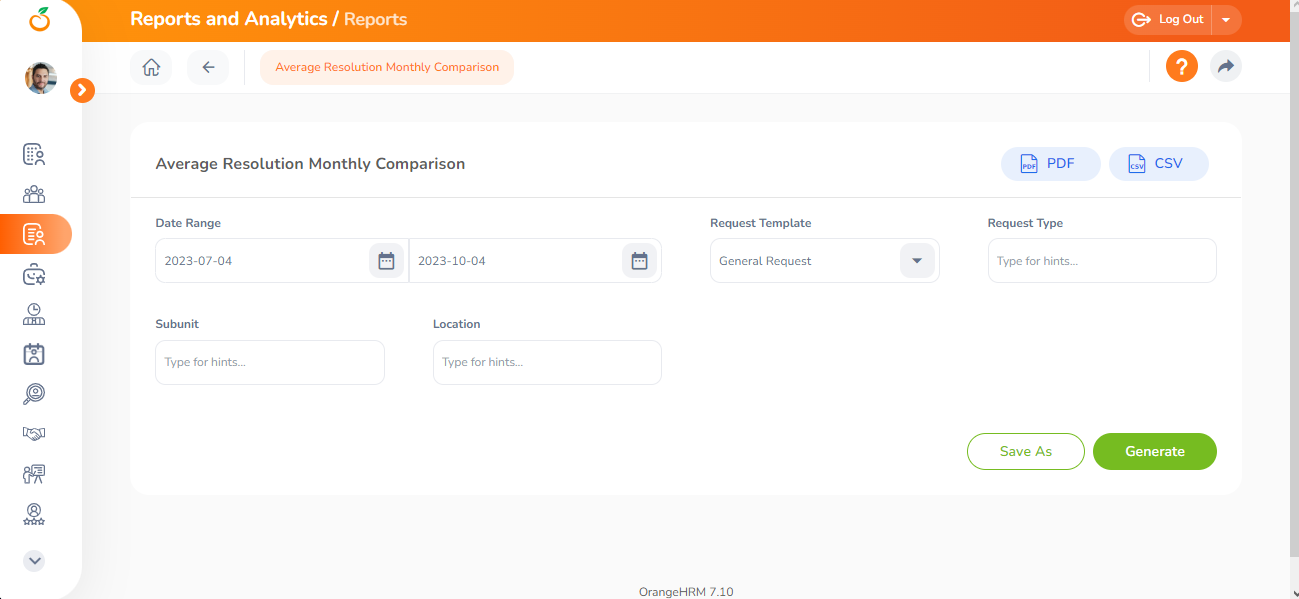 | | |
| --- | --- |
| Field | Description |
| Date Range | Enter a start date and an end date to define the timeframe for the request or to filter data within that range |
| Request Template | select the Request Template ( General Request, Hiring Request ) |
| Request type | Select the request type. ( Created hiring request types will be available in the dropdown ) |
| Subunit | This field is used to specify the subunit or department within the organization for which the request is being made. |
| Location | In organizations with multiple offices or branches, it helps ensure that requests are directed to the correct geographical location or office for processing |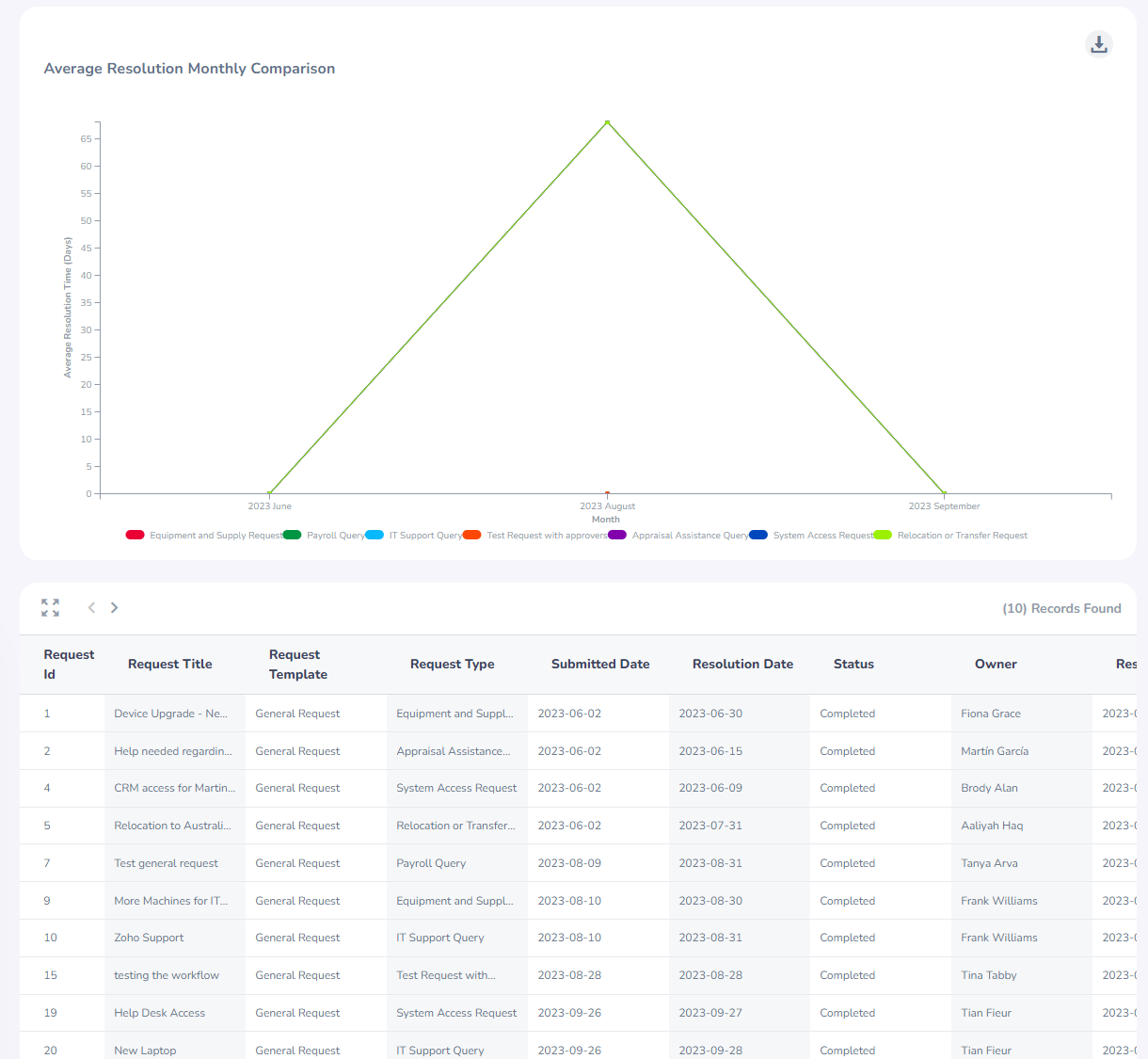 Step 2 - Upon clicking generate the following report displays. Click CSV or PDF to download the report.