This feature provides the possibility of adding nominees while applying/assigning leave. You can nominate employees who will handle the work during his/her absence. For each nominee, you can add a note as well.
Eg: Petra from XYZ company Pvt Ltd is planning to go on leave. She is the manager for operations department and planning department. She requires to handover the responsibilities to the relevant team manager before her departure.
This is an ideal situation Petra can assign a nominee in her leave request and notify the approvers and nominee that she is going on leave and expects a cover up. HR and Management can easily see who is covering the work against Petra.
Leave -> Apply / Leave -> Assign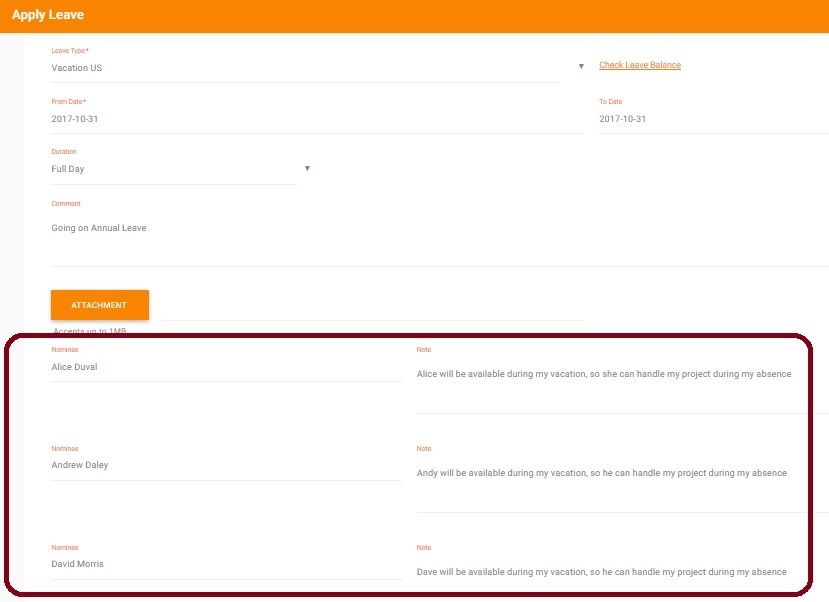 This feature can be switched on/off for different leave types of interest. Customer is required to contact OrangeHRM to get this feature enabled.
There is an email notification that goes out to subscribers while adding nominees or removing nominees from a leave request. 
Admin -> Configuration -> Email Subscription -> Action Based

Once the leave request is either applied or assigned, the nominee information is available in the notification as well as in the leave list.
Leave -> Leave List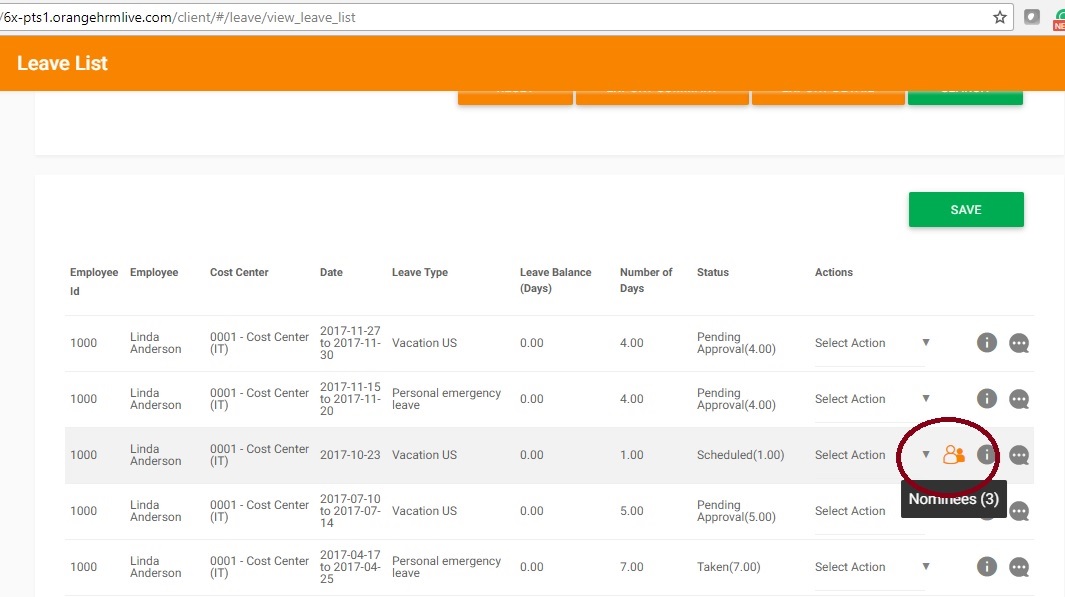 Changes done to the leave nominees feature are tracked in the audit trail too.