PIM custom report generator has been a strong function in OrangeHRM right throughout. It contains three simple steps of creating the report as listed below.
Name the report of your choice
Decide the Selection Criteria
Decide the Display Fields
PIM >> PIM Reports >> Add

Now this is made further robust, with a comprehensive list of selection criteria and display fields to maximize the reporting capability. This list also includes almost all the Custom Field Types that are available in the system except for below in 'Selection Criteria'.
Text
Text Area
Email
Attachment
Currency
However, in 'Display Fields' above Custom Field Types also have been included to show as the report output according to customer preference. Thus now customers can generate comprehensive PIM reporting in the system and  avoids frustration of manual filtering in CSV exports.
PIM >> PIM Reports >> Add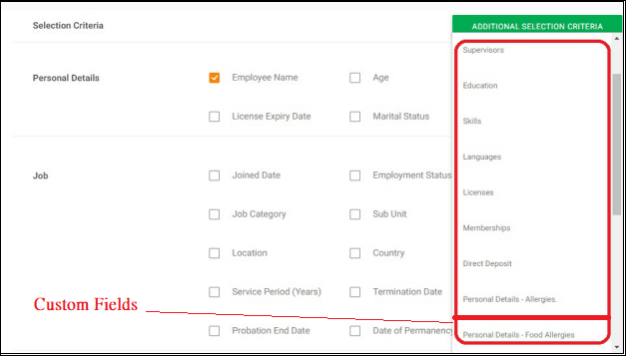 Ex: HR Manager of ABC Company wants to run a PIM report to check all the employees who have O+ blood group amongst the other employees who have various blood groups. This feature will be very useful to run such reports because the filtering for new custom fields are now supported. In addition to that, it avoids exporting reports to CSV and manually filtering it from now on.