The Mobile App is already available from OrangeHRM as a separately licensed module. The following functionality is available to all clients who license this module.
Usability Improvements
OrangeHRM continues to evolve the usability of the Mobile App with updates performed to the Apply Leave, My Leave Usage and Leave Calendar screens.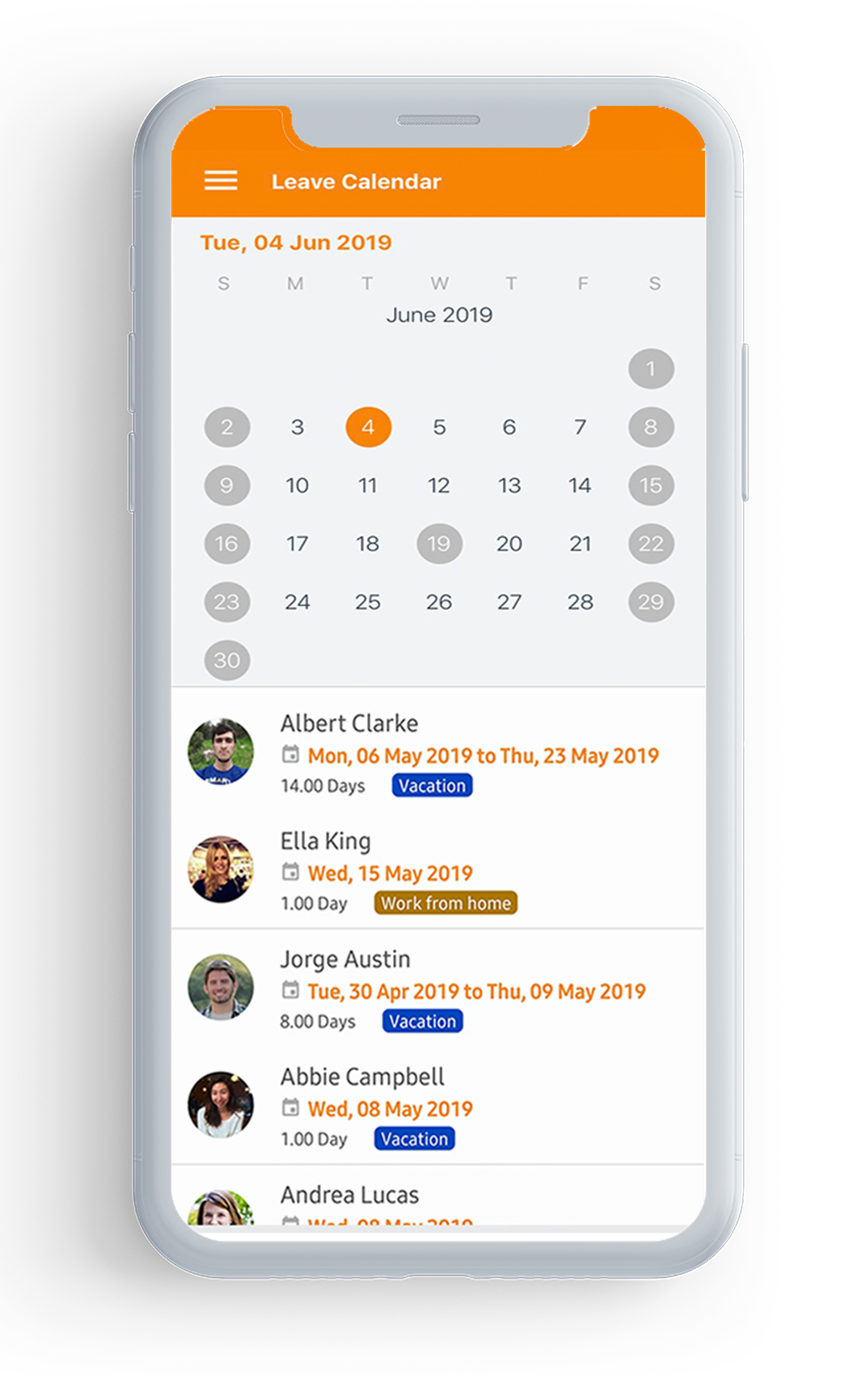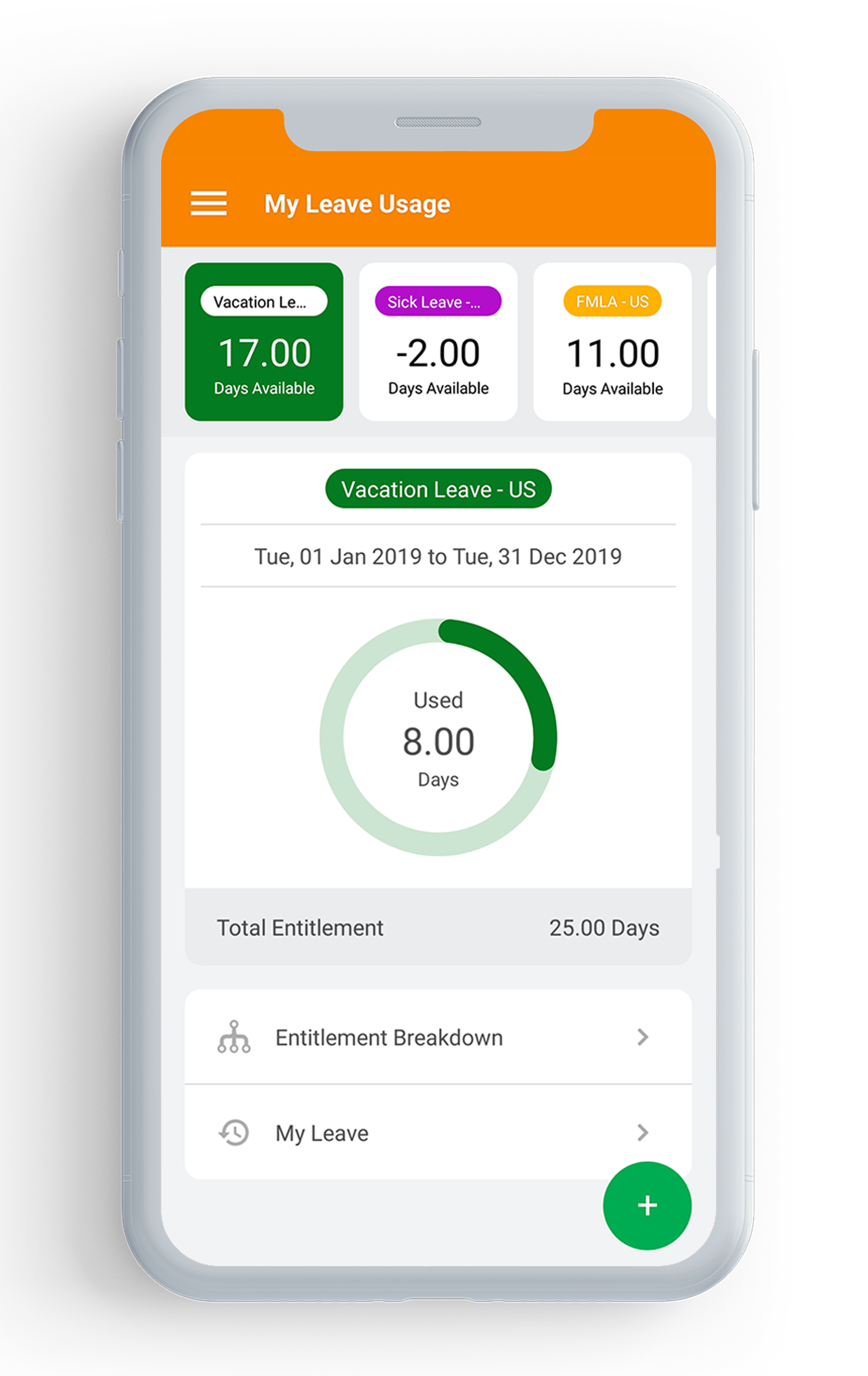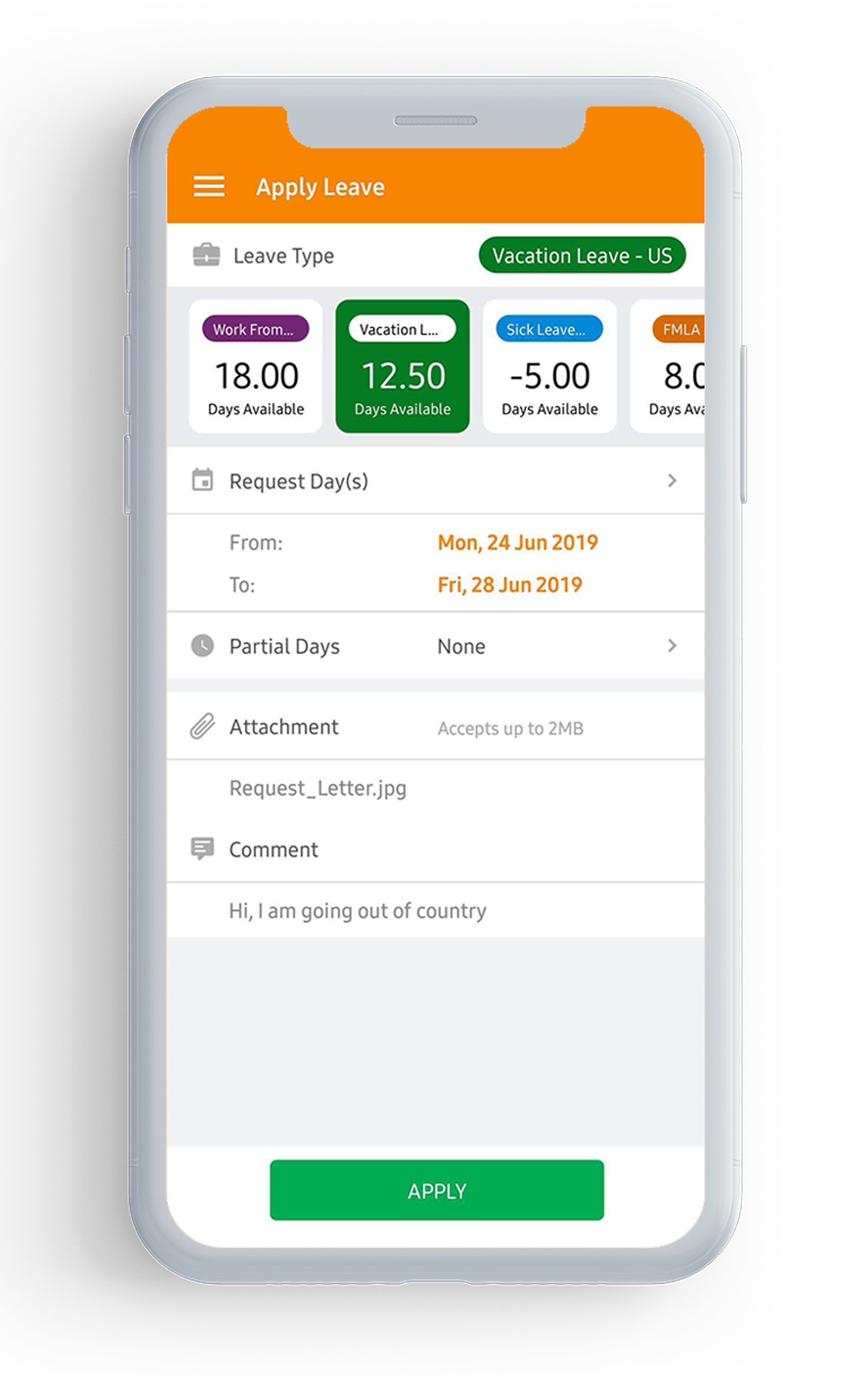 Corporate Branding 
Corporate Branding for the Web UI is already available from OrangeHRM as a separate implementation service. Organizations availing of this service is also benefit from the corporate branding of their mobile app. The customer logo is included on the login page and all Mobile App menus also leverage the primary corporate colors configured for the web UI.