Core Module
The following functionality is provided as part of the OrangeHRM Core module. This module is available as standard in all OrangeHRM deployments.
Improvements to Email notification subscriptions
This new version now allows the HR manager to explicitly exclude certain employees from role-based email subscriptions. When updating existing date-based email subscriptions, additional fields for notification criteria have been added to further improve the functionality offered by the email notifications feature.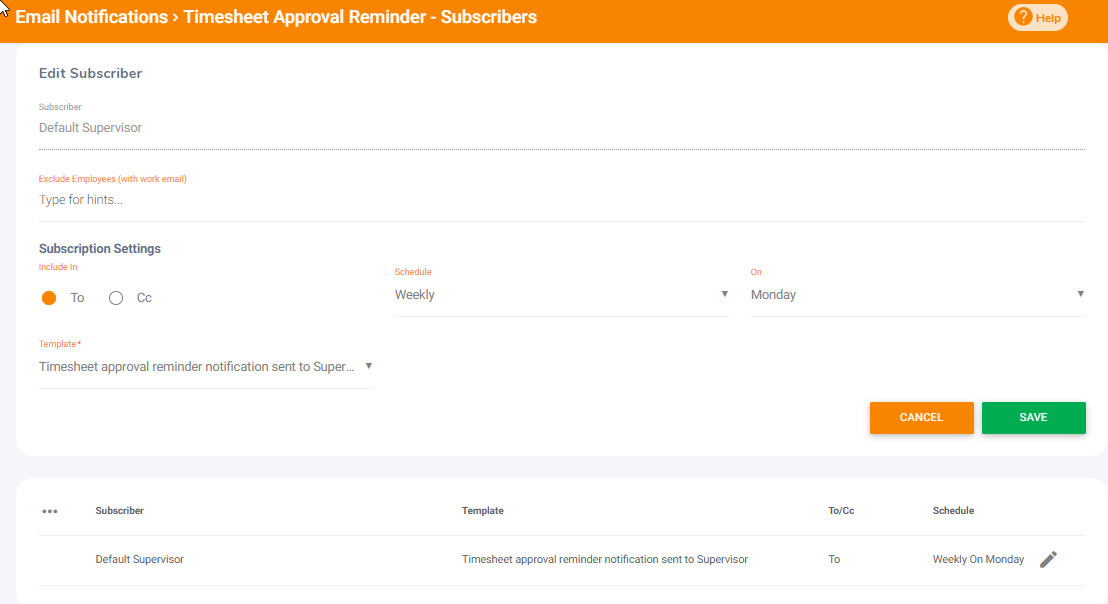 Additions to the date function
Date function capabilities are now available for search filters and date display fields allowing you to specify Year, Month, or Day fields which appear in a separate column in the resultant PIM report. For example, should you wish to see who has joined the company on a yearly, monthly, or daily basis, this is now easily achieved using PIM reports. This enhanced functionality is available for any date-related filters.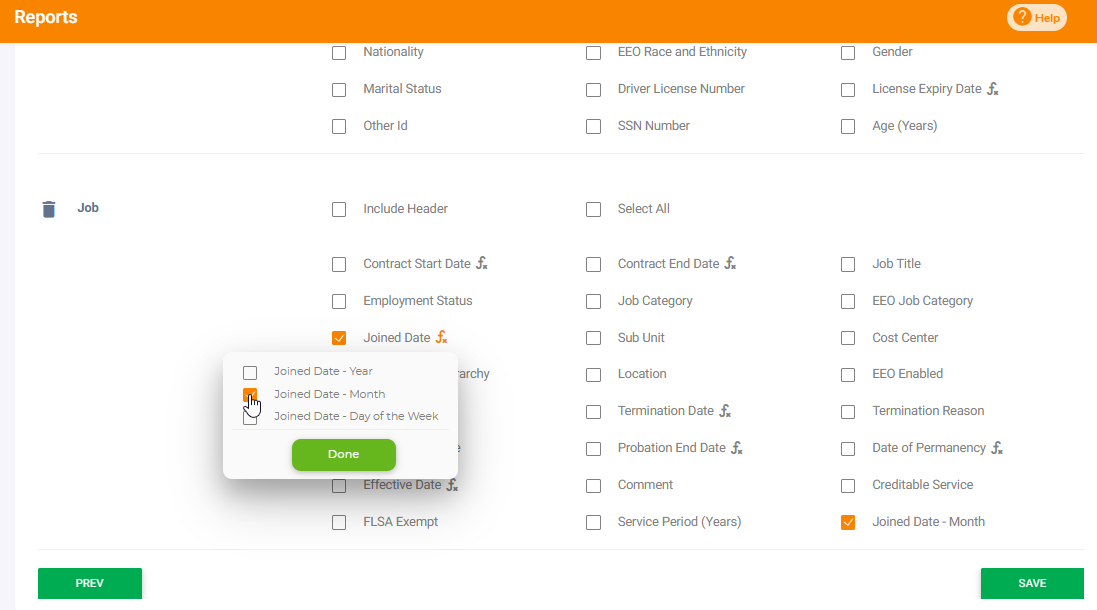 Enhancements to graphical reports
With this new release, report summarization capabilities have been further improved via the ability to group by multiple fields when creating the graphical charts. Chart reports can now also be generated based on the newly added date functions facilitating graphical representation of key information.
For instance, should you wish to group new recruits based on the year, such as how many employees joined each month, you could select group by year and then group by month as follows: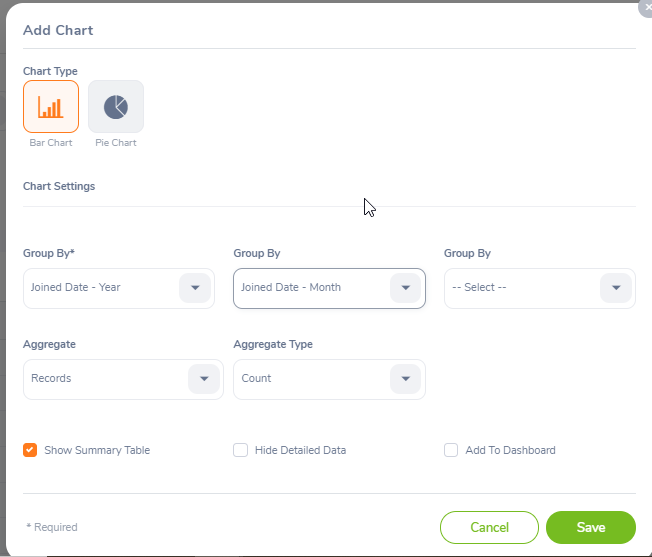 In PIM Bar charts, a scrollable view has been included to enable better visualization of all report results.