Employees in most organizations utilize a wide range of applications in their day-to-day operational responsibilities. Within the OrangeHRM system, you can now add an unlimited number of links to various other apps with this release. Employees can now quickly and simply open a secondary application in a new tab from within OrangeHRM, resulting in an integrated dashboard. The visibility of these links can be further defined and restricted via the User roles section within the system.
Should you wish to configure these login integrations, please contact the OrangeHRM Support Services team via goldsupport@orangehrm.com
Go to Admin - > Configuration- > Authentication -> External Services
Step 1: Click the "Add" button to add the external services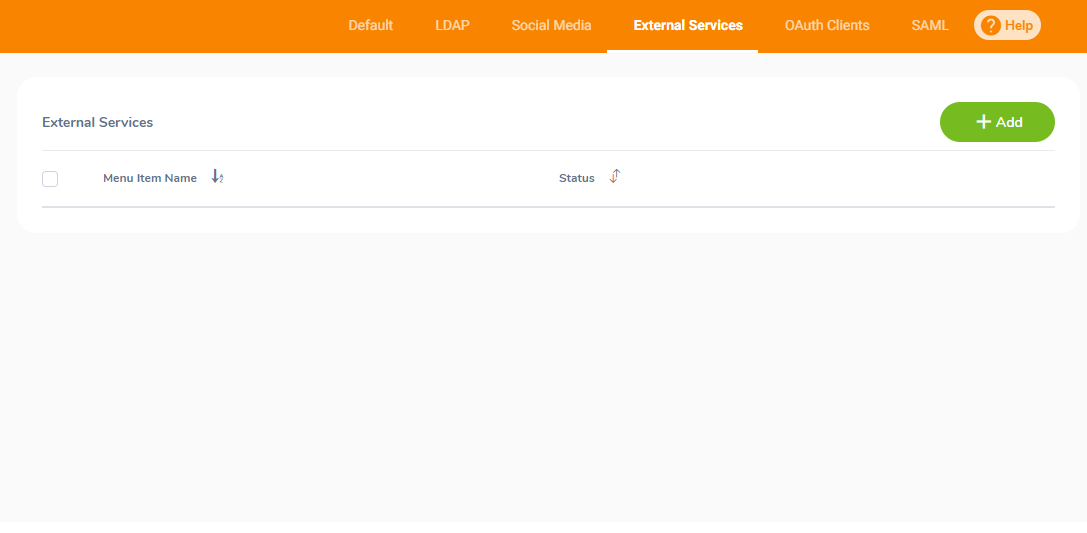 Step 2: Fill in the following information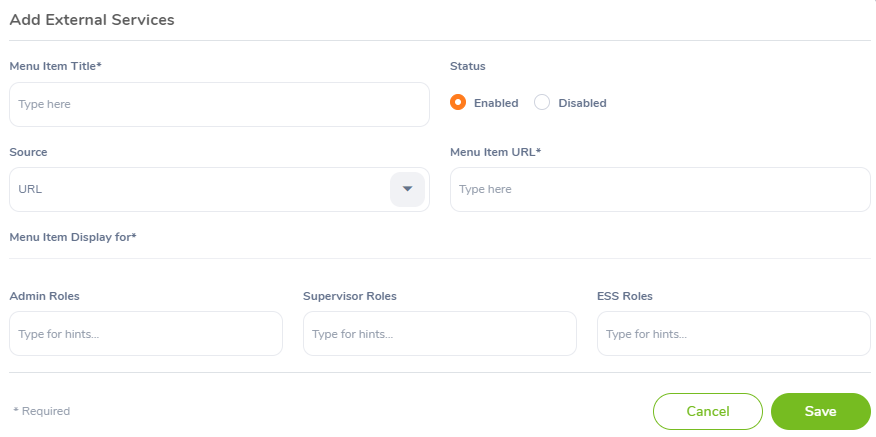 Field
Description
Menu Item Title
Enter the External Service Name
Status
Set up the status
Source
Select the source
Menu Item URL*
Enter the external service URL
Menu Items Display for

Define the user role to set up the accessibility for the below

Admin roles
Supervisor roles
Ess roles

Step 3: Once we have set up the external service and click "Save". The "External Services" section will be displayed as below in the module panel.

Ex: