The OrangeHRM login page has been further enhanced to facilitate the presentation of useful information about the latest news related to the new features available in the OrangeHRM system. This valuable data can further educate and offer additional information to help HR better manage their tasks and activities. This can be disabled if not required.
Go to Admin - > Configuration-> In-App Marketing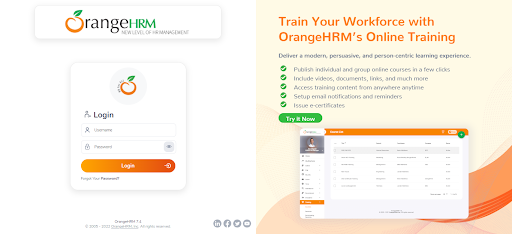 Step 1: It is possible to enable or disable the In-App Marketing image/url under the configuration screen.