Refer to this article if your version is below 7.4.1
Attendance management is an important aspect within every company as the employees are a primary asset and companies need to know how to keep track of their time and attendance.
By monitoring attendance, companies can determine which employees arrive early, on time, or consistently late. Reporting also helps to identify who has the most absences without providing a valid reason. This type of information helps in decisions about which employee is a suitable match for the company. Employees who arrive to work on time prepared to fulfill their duties mean that daily tasks will be fulfilled.
The OrangeHRM attendance hours report allows you to get information on your employee attendance details.
To access the report go to Reports and Analytics -> Attendance Hours Report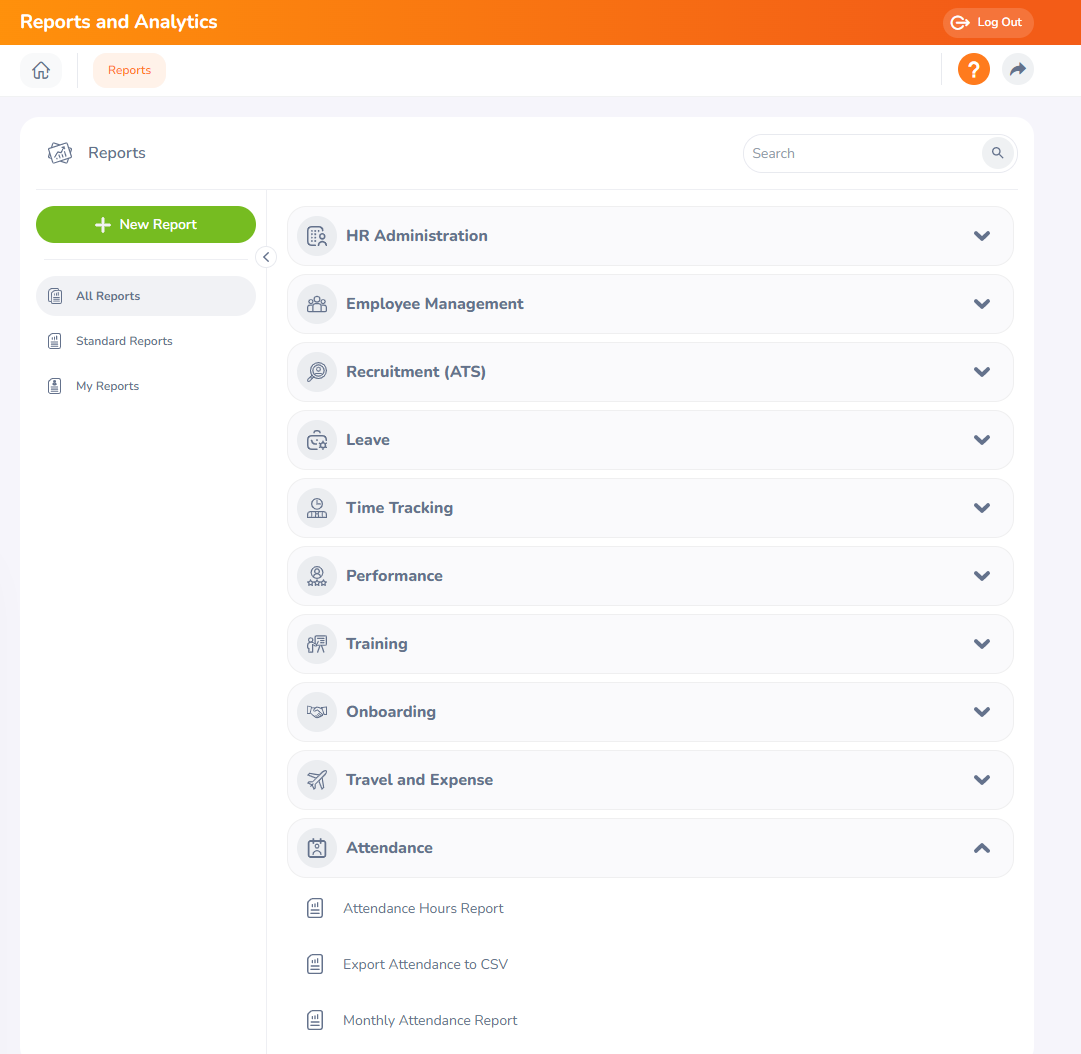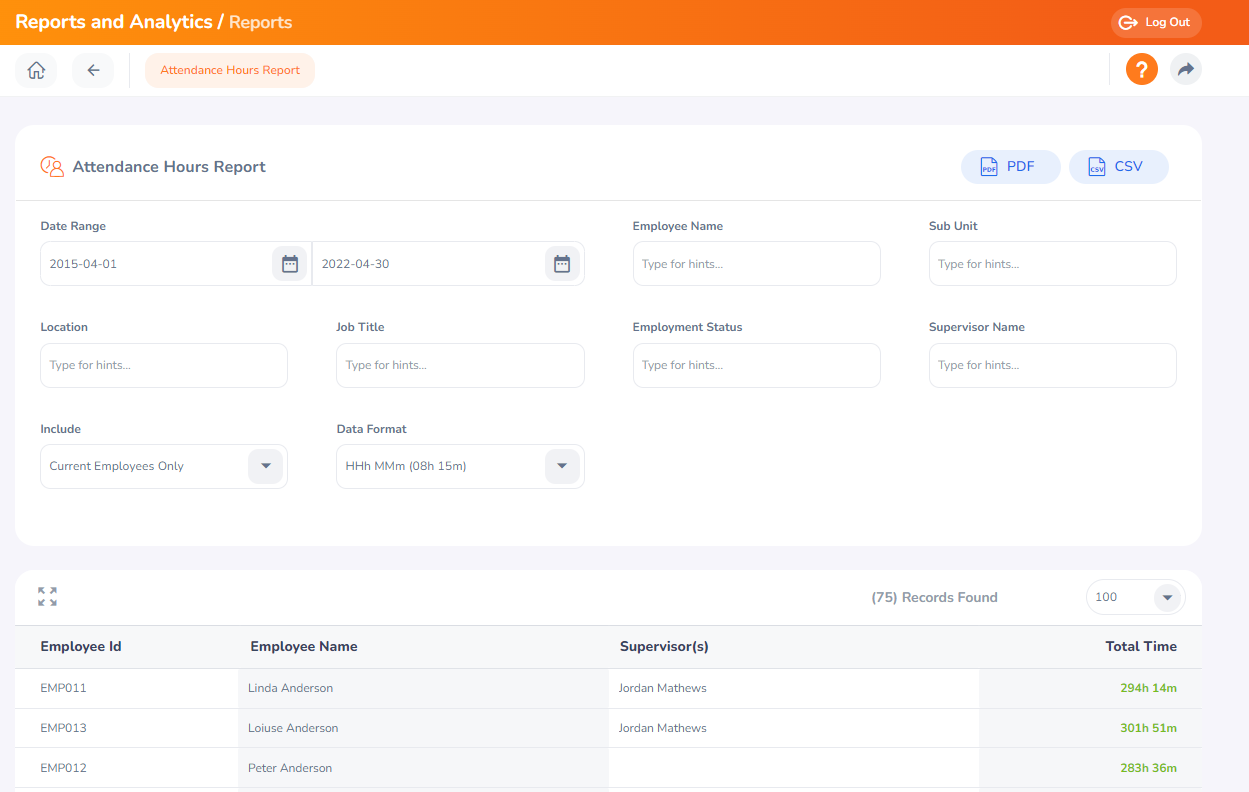 Filter the Employee Attendance data
| | |
| --- | --- |
| Filter | Description |
| From Date | Filter by selecting a duration |
| To Date | Filter by selecting a duration |
| Employee Name | Filter by employee name |
| Sub Unit | Filter by the Department |
| Location | Filter by the location they work |
| Supervisor name | Gives a list of employees who are subordinates of the selected supervisor. |
| Include | Search current or past employees. Or both. |
| Employee Status | Filter by the Employment status |
| Job title | Filter by the Job title |
| Date format | Select the preferred data format |
Step 1 - Set up the required fields and the report will be generated automatically. You can either download the info to PDF and CSV files.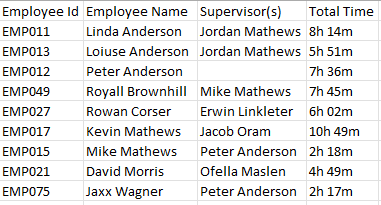 Refer how the attendance records article - Attendance Records