Refer to this article if your version is below 7.4.1
These reports are available to both the HR Admin and ESS-Supervisor. The Admin can view reports of all projects that all employees have been assigned to and the ESS – Supervisors can view reports of projects that their subordinates were assigned to. This report allows the Admin and ESS -Supervisor to track the time employees spent on particular activities.
Step 1 – To view project reports go to Reports and Analytics -> Time Tracking, and select Employee Project Time Report. The 'Project Report' screen is displayed as follows.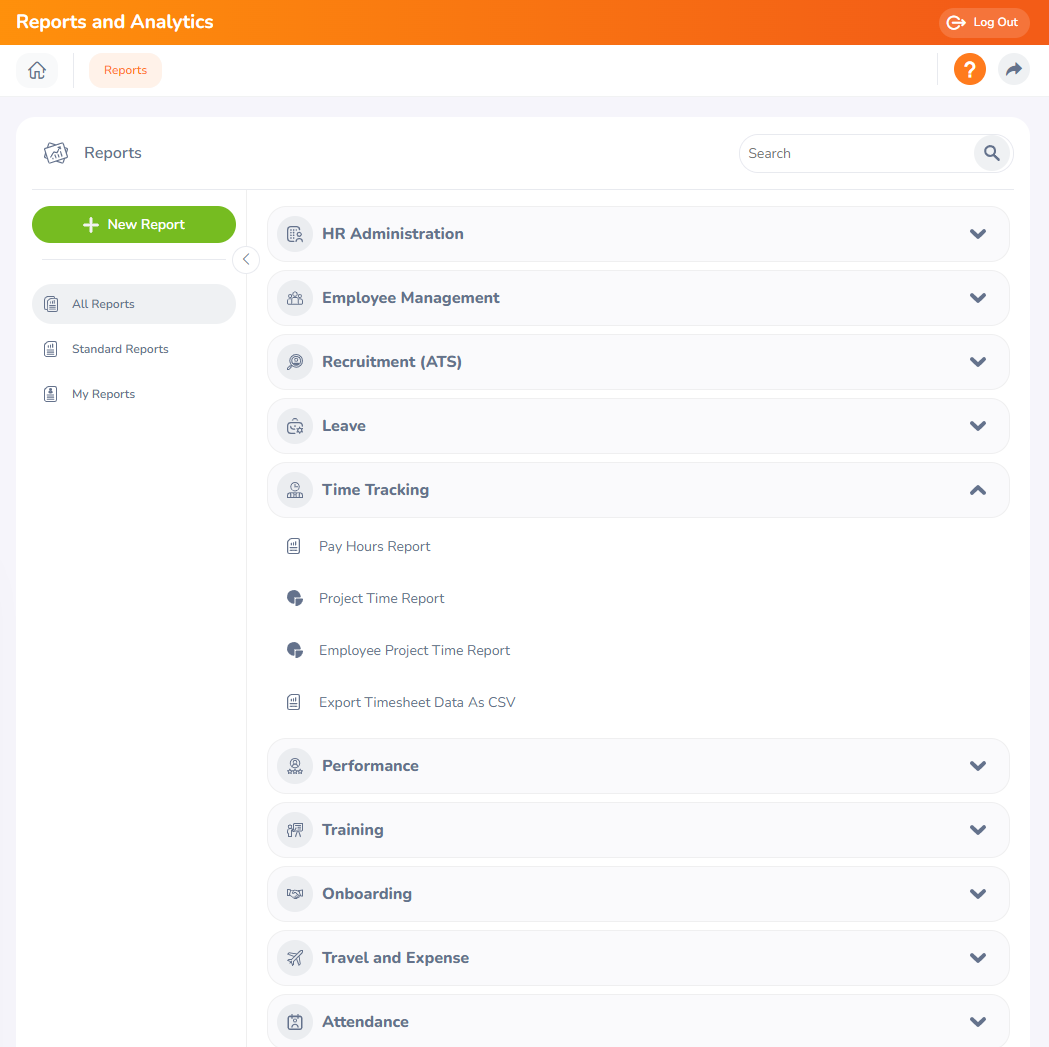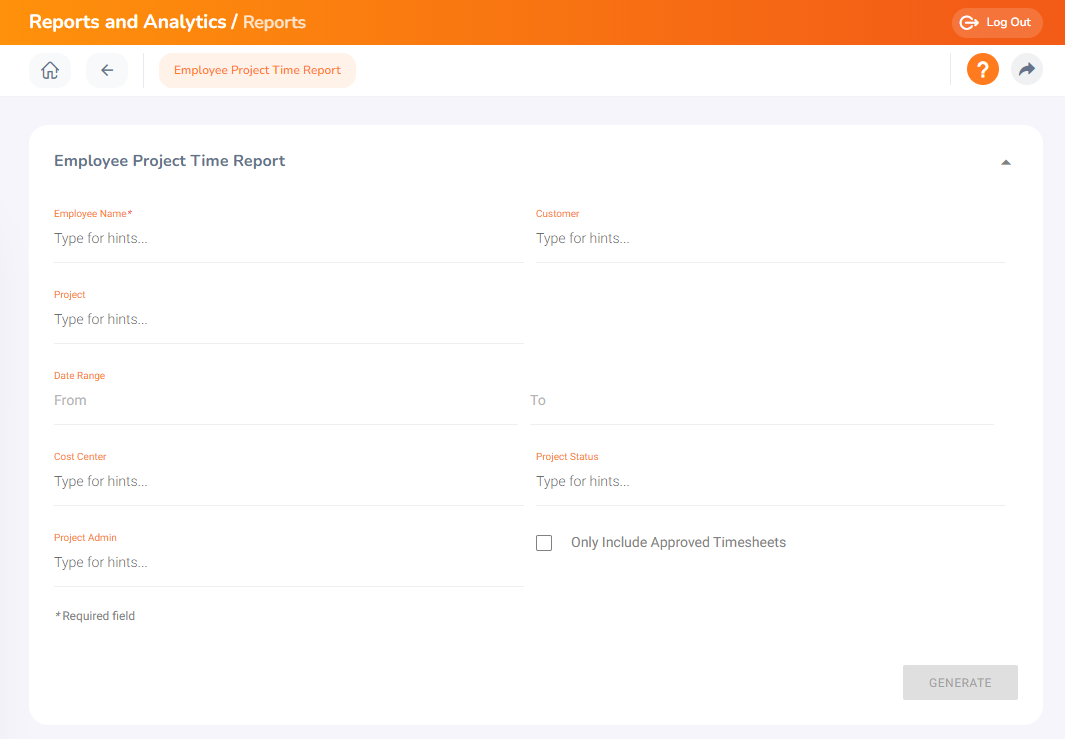 Step 2 – Select the Filtering Criteria
| | |
| --- | --- |
| Filter | Description |
| Employee Name | Based on the employee |
| Project | Based on a specific project or all projects |
| Cost Center | Based on the Cost Center |
| Project Admin | Based on the Project Admin |
| Customer | Based on the Customer |
| Date Range | You can specify the time period you want to generate the report for |
| Project Status | Based on the Project status |
| Ony Include Active TimeSheets | Ignore the timesheets not approved by supervisors |
Step 3 – Click View.
A report with projects, activities, and time spent will be listed down.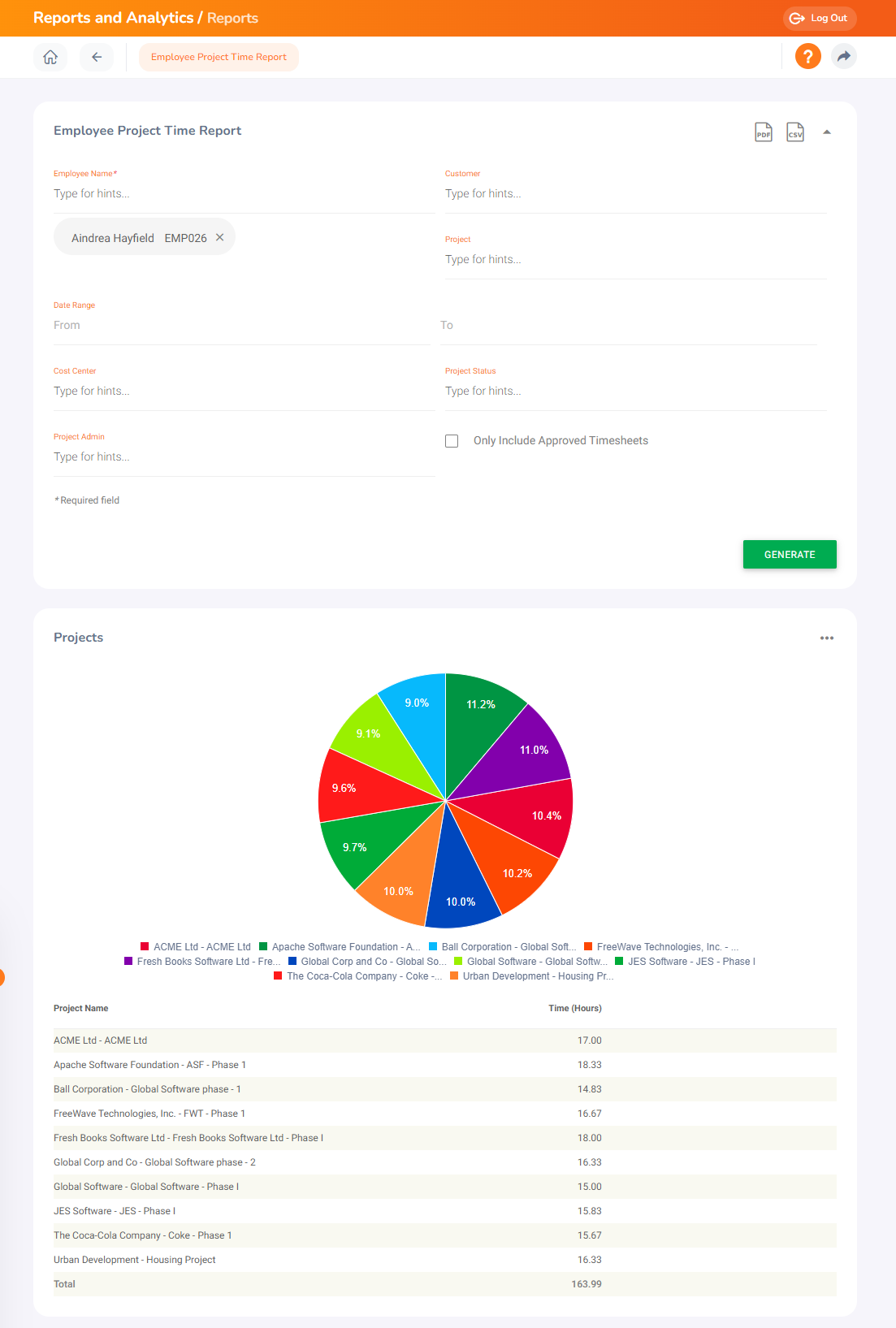 The time spent on each and every project by the selected employee will be shown in the report, as shown in the example above. The system will show the project activities and the time spent on each and every activity by selecting the project from the chart.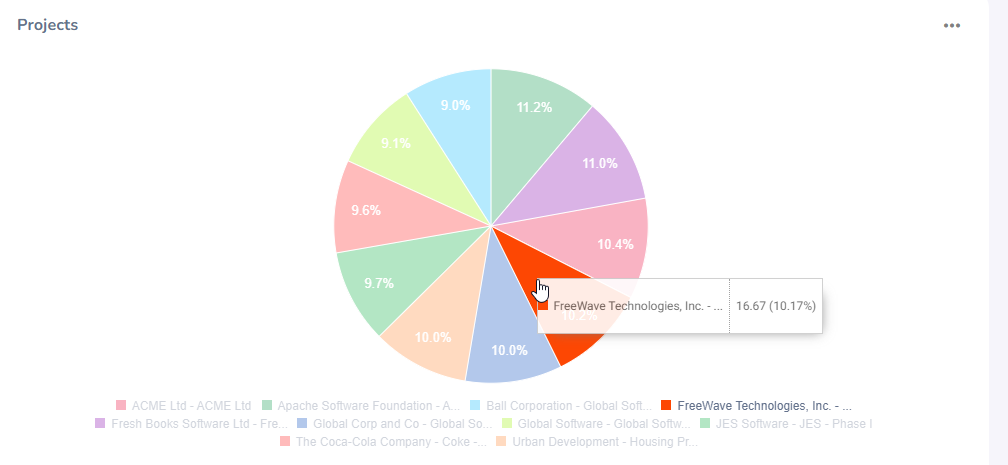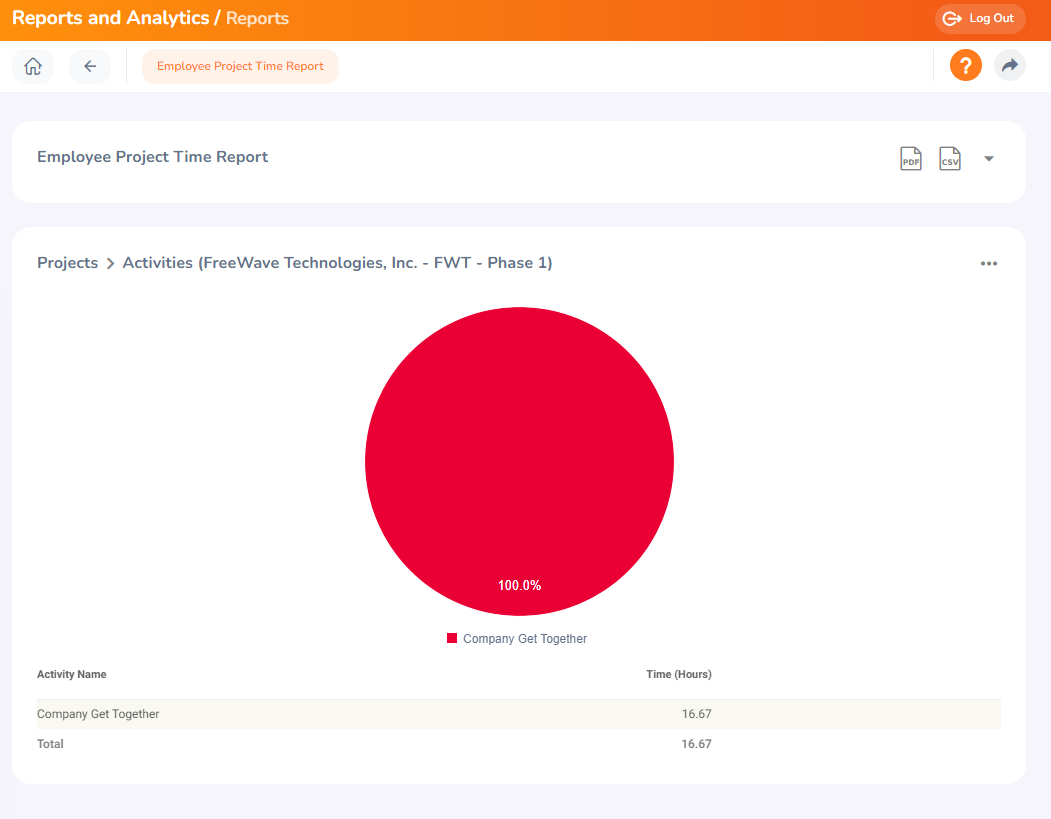 By clicking the "PDF" and "CSV" the user can download the data into pdf and CSV formats.