Refer to this article if your version is below 7.4.1
Pay grade is the position at which an employee stands on a scale of remunerations. This could be differentiated based on Seniority, Responsibility, Position, Role, Etc., With the OrangeHRM tool, you can add paygrades to match your organizational requirements with ease.
Admin users can add the Pay grades as follows in the Admin module.
Go to HR Administration -> Job -> Manage Pay Grades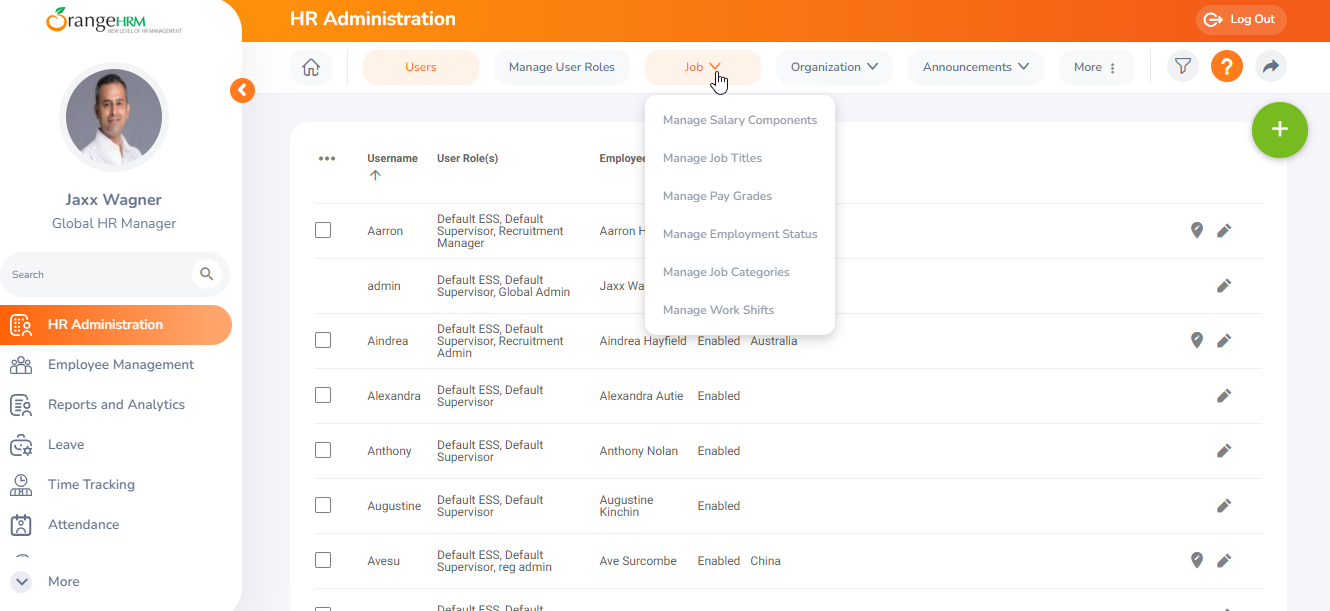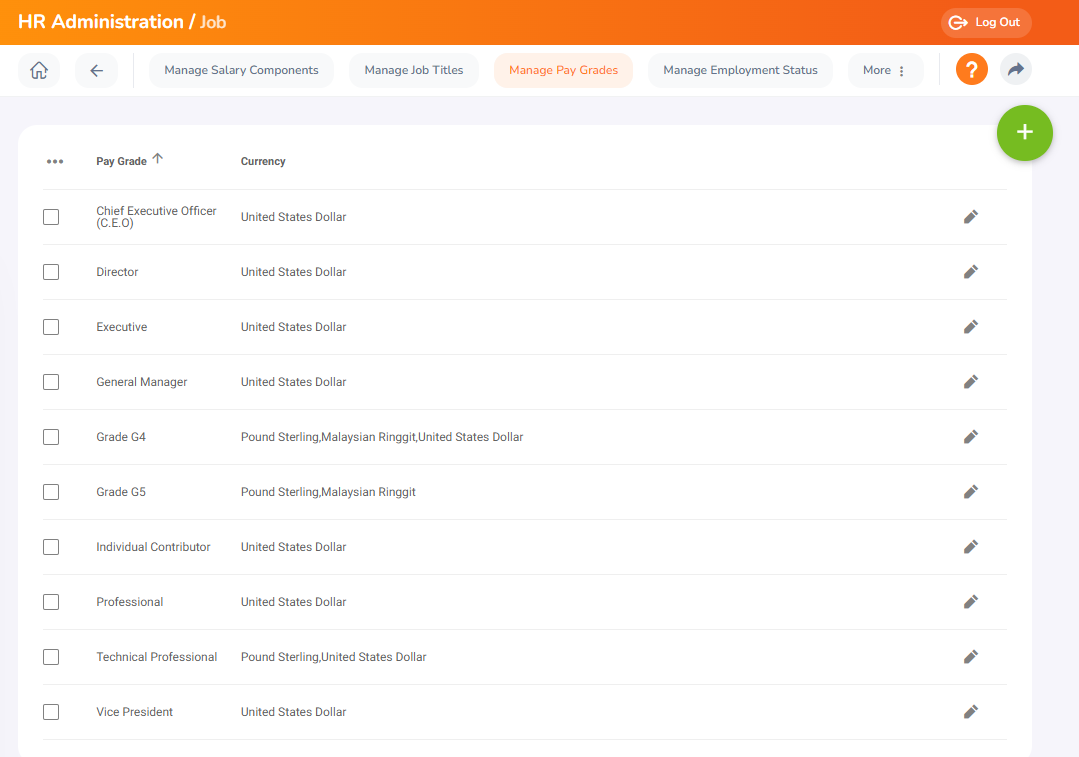 Step 1 – Click the 'Add' button. The Add Pay Grade screen appears as follows.
Step 2 – Enter a Name for the Pay Grade and click ' Save'. The new Pay Grade will be added to the list.
Step 3 – Click the 'Edit' Button relevant to the new pay grade you created. The Edit Pay Grade Screen would displays.
Step 4 – Click 'Assign Currency'. The Add Currency Screen will appear.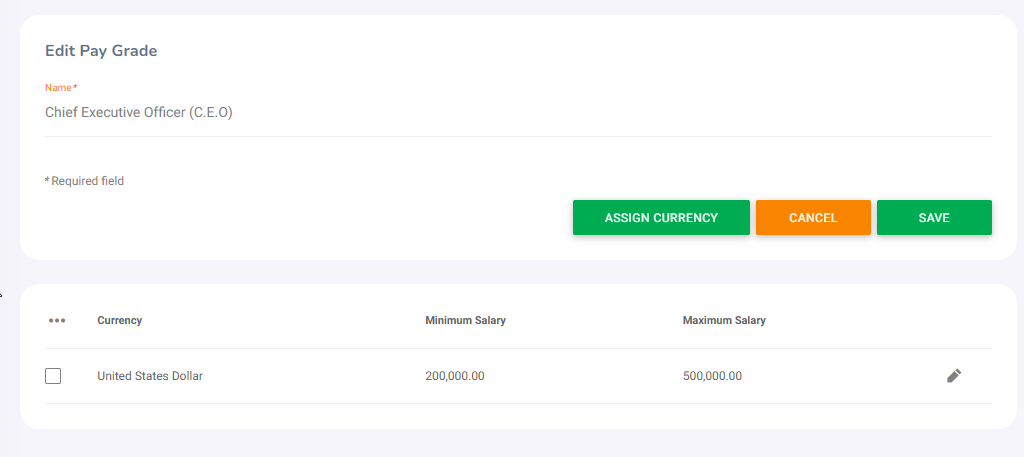 Step 5 – Complete the following fields on the screen.
| | |
| --- | --- |
| Field | Description |
| Currency | The currency type for salary |
| Minimum Salary | Minimum salary for the pay grade |
| Maximum Salary | The maximum salary for the pay grade |
Step 6 – Click 'Save'.
Note - It is possible to add multiple currencies if the salaries are paid in different currencies for different countries. Repeat steps 4-6.
When you go to the salary section of the employee's profile and select the pay grades, you will be able to see the minimum and maximum values you have specified for each pay grade.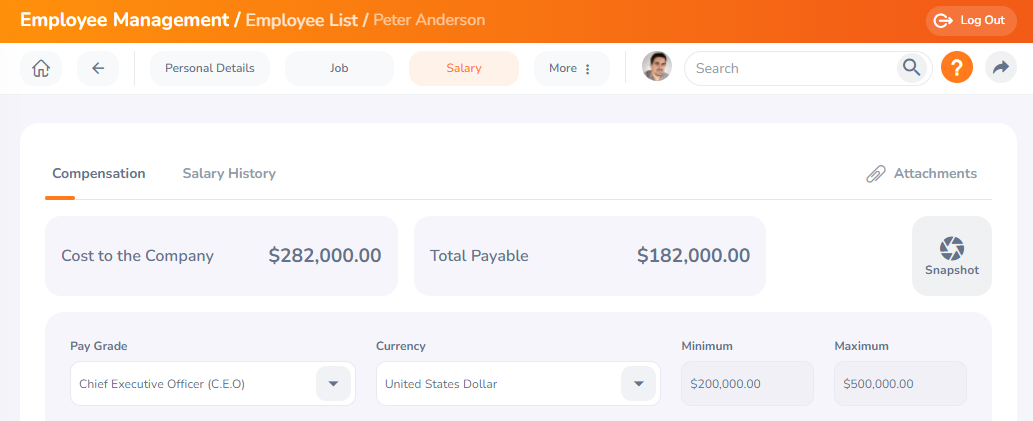 Refer to the How to view employee profile information