This feature allows an Admin user to share Information, Forms, User manuals, Guidelines, etc., as a Document with the employees of the organization. The tool is designed in such a way that the publisher has the choice of selecting the audience by, Selected Employees, Employee User Role, Employee Location, Employee Status, Job Titles, Sub Units, or the entire organization.
If there's a requirement to publish a Campaign, Event, Awareness Program, or any other related activity, this tool allows you to add the information related to the event as a text body, and also attach a Flyer or a Document. Attaching of all Documents is done via the Document Widget in the Dashboard. Please follow the steps below for guidelines.
Go to HR Administration-> Announcements-> Document
Please refer to the below article for instructions on how to create Document Categories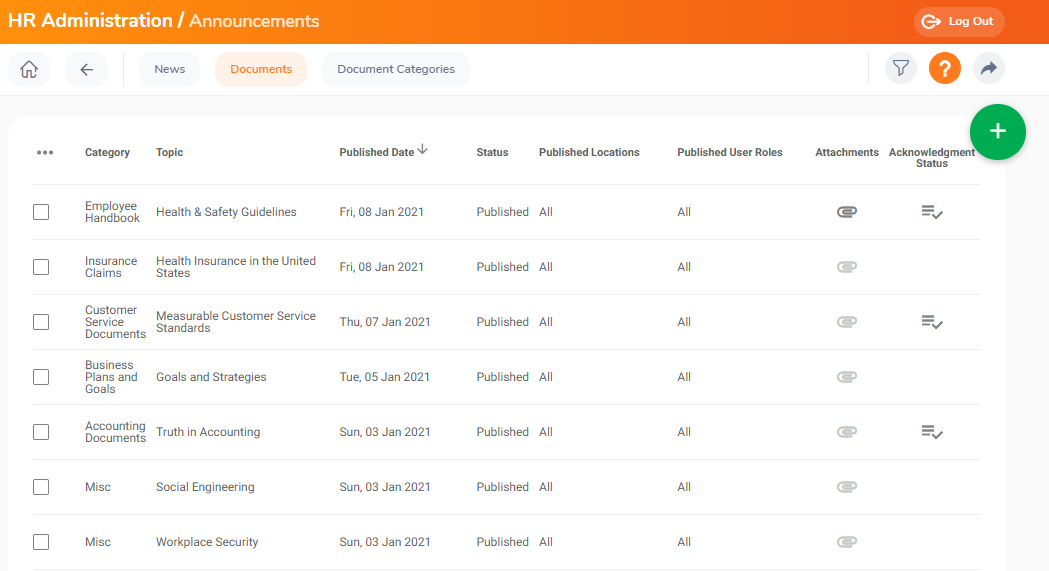 Step 1 – Click the 'Add' button on the document list Screen. The Add Document Screen will appear as follows.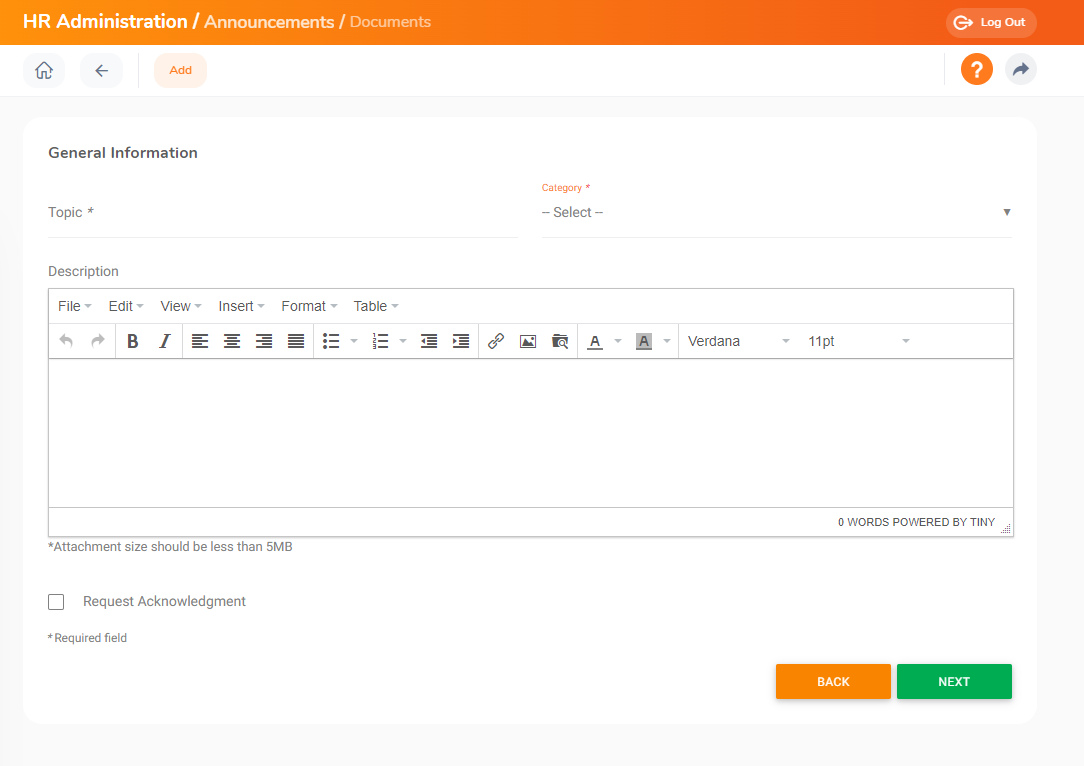 Step 2 – Add the Topic name, Category, and the Description.
Step 3 - Select the "Request Acknowledgement" checkbox if you would like the employees to acknowledge reading the Document.
Step 4 – Click Next.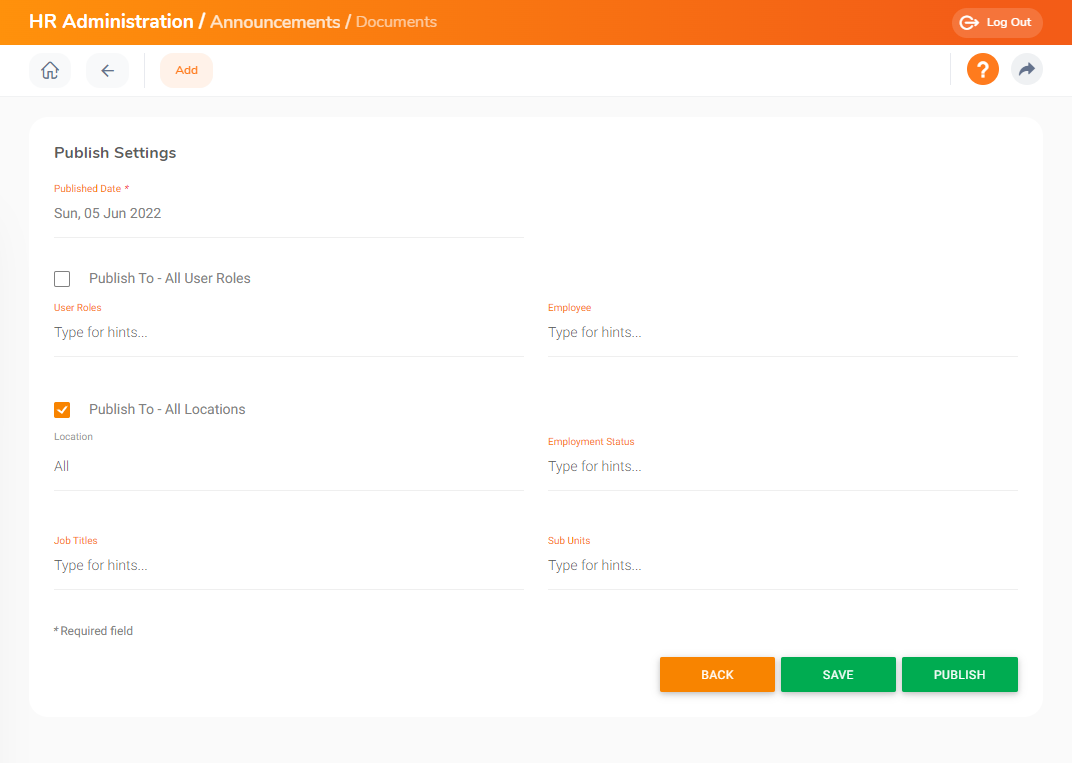 Step 5 – Select the Published date.
Step 6 – Select "Publish to all User Roles" if you want to publish to all employees. You have the option of restricting access to the Document based on User roles, Individual employees, Location, Employment Status, Job Titles, or subunits. If any of these options are selected, the Document will be published to employees that meet the selected criteria.
Step 7 – Click 'Save' if you do not want to publish it yet or want to keep it as a draft. Click 'Publish' to publish right away.
Step 8 – Click the 'Attachment' button relevant to the document you created in the Document List.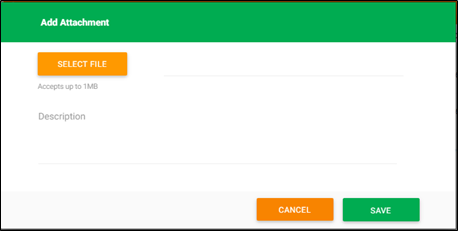 Step 9 – Click the 'Select File' button to attach the file.
Step 10 – Add a description (optional) and click 'Save.'
Once the document is published, users can view the published document under "More". Refer to the following article to view published documents.