Refer to this article if your version is below 7.4.1
Orange Buzz is a light version of a social media App where the employees can share thoughts, pictures, and videos within the organization. The employees can Like/Dislike and comment on the posts. It also shows the upcoming work Anniversaries of the employees.
To Launch Buzz, go to Employee Management > Buzz from the main menu.
Step 1 - Click "Buzz"
You can see the posts by the employees in the timeline and can post status, images, or videos of your preference. You can click the headings "Upcoming Anniversaries, Most Liked Posts, Most Commented Posts, Most No of Kudos" to expand the boxes.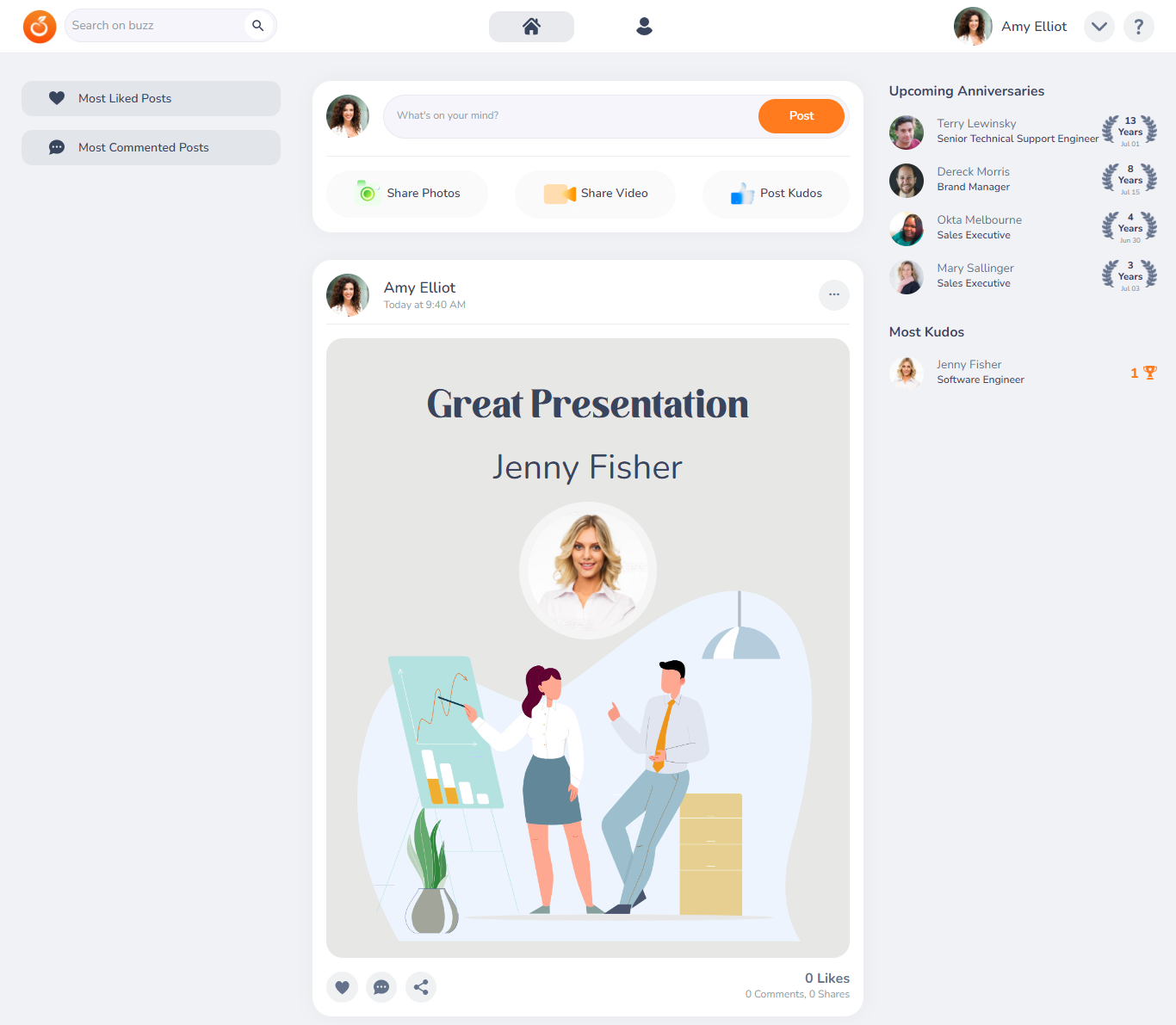 Share the company achievements, celebrations, or any announcements among your colleagues. By clicking share photos and videos you can upload the materials.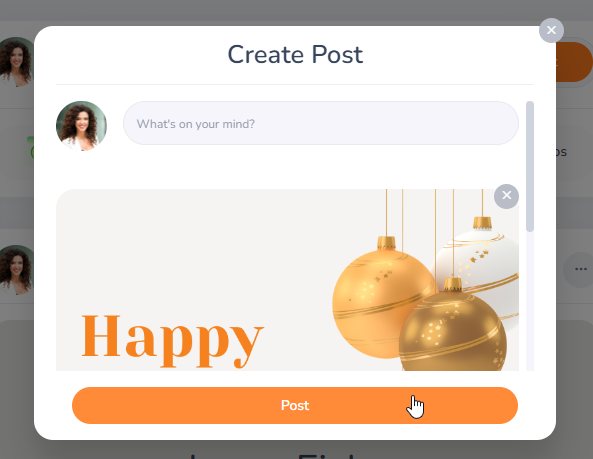 Note that you may only upload 5 images at a time.
The Kudos feature focuses on pure employee recognition rather than on rewards. It helps businesses to embrace a global culture - allowing coworkers to recognize each other, understand their values and behaviors, and how all of this relates to a more cohesive working relationship, independent of geographic location.
Go to the Kudos tab and enter the employee that you want to give kudos and select the kudos template from the dropdown in the description area you can write down the message and share it on Buzz.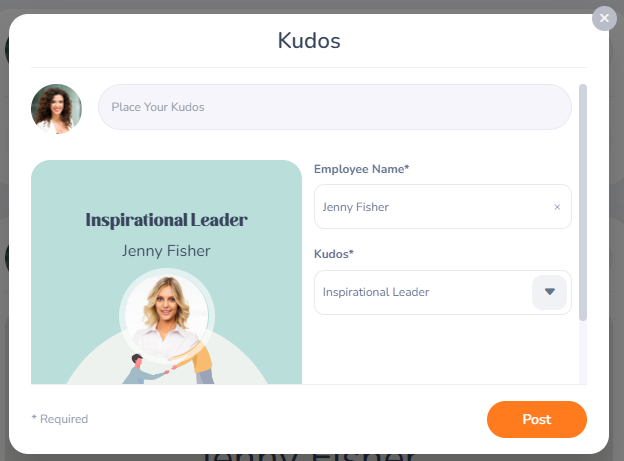 Step 2 - By clicking the "Profile", the system navigates to your profile page. Here, you can visualize the posts that you have shared and also the statistics of the posts that you have shared.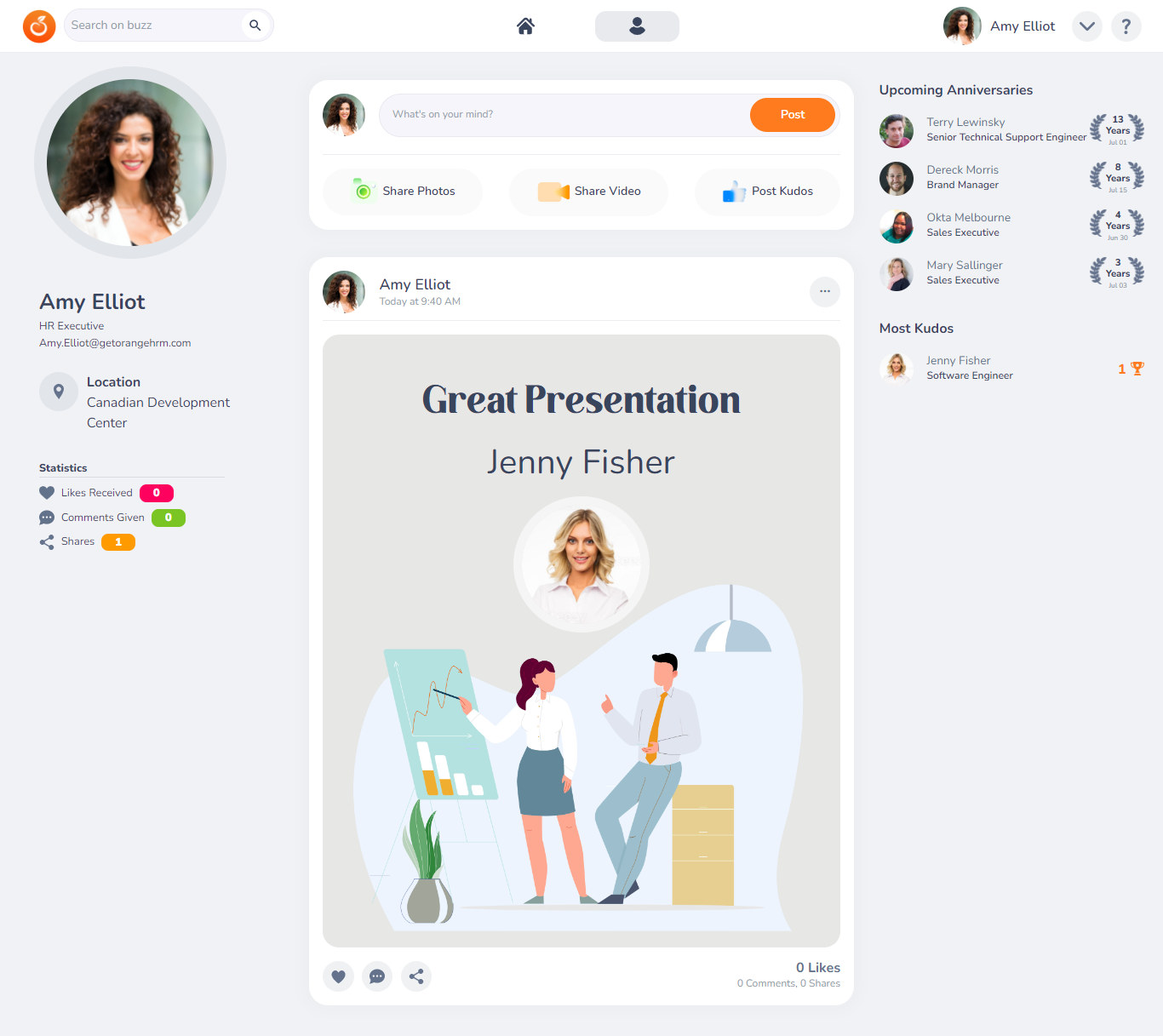 Step 3 - By tying the employee name or clicking the user's profile picture, you can direct to that user's profile.

You can view the posts that specific user has shared on their profile.