Enhancements to Reporting
Improvements have been made to visualize the Project time and Employee Project Time stats in a graphical view using a Pie chart. As an example, in the Employee Project Time report, the employee work contribution for each project is represented by a percentage value displayed in the pie chart.
Also, this report supports multiple levels of data drill down. When a user selects a project, the system navigates to the second level of data.
As an example, if you are a project manager in xyz company and handling three projects as below:
ABC Ltd - Project 1

Discovery Communications, Inc. - JES Software

Electronic Data Systems - Global Software
You need to provide the time spent for each of your team members to Management. To cater to that requirement, now simply you can get the information via the report and visualize the stats in a pie chart.
As per the example given above, when a user selects a project, "Discovery Communications, Inc. - JES Software" in the chart, the system will direct the user to the activities which are listed for the selected project with the overall percentages regarding time spent for each activity.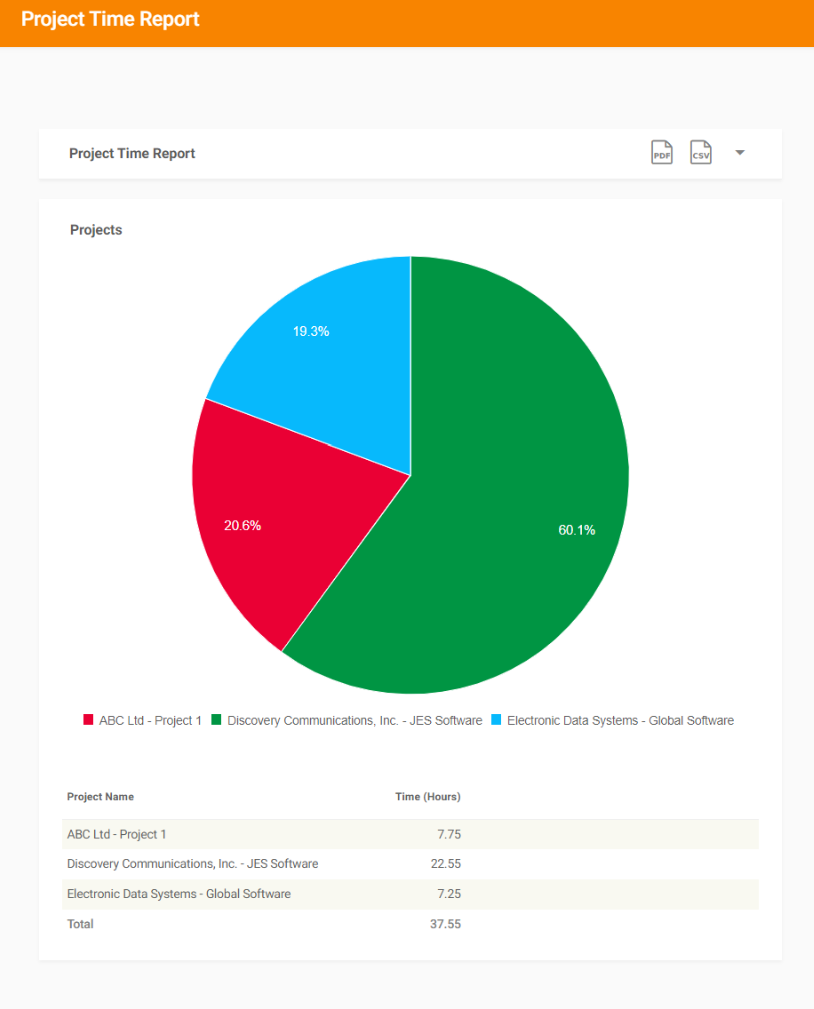 As per the above example, the following are the activities which are listed under "Discovery Communications, Inc. - JES Software" project. The user can then drill down to employee level in the Project Time Report.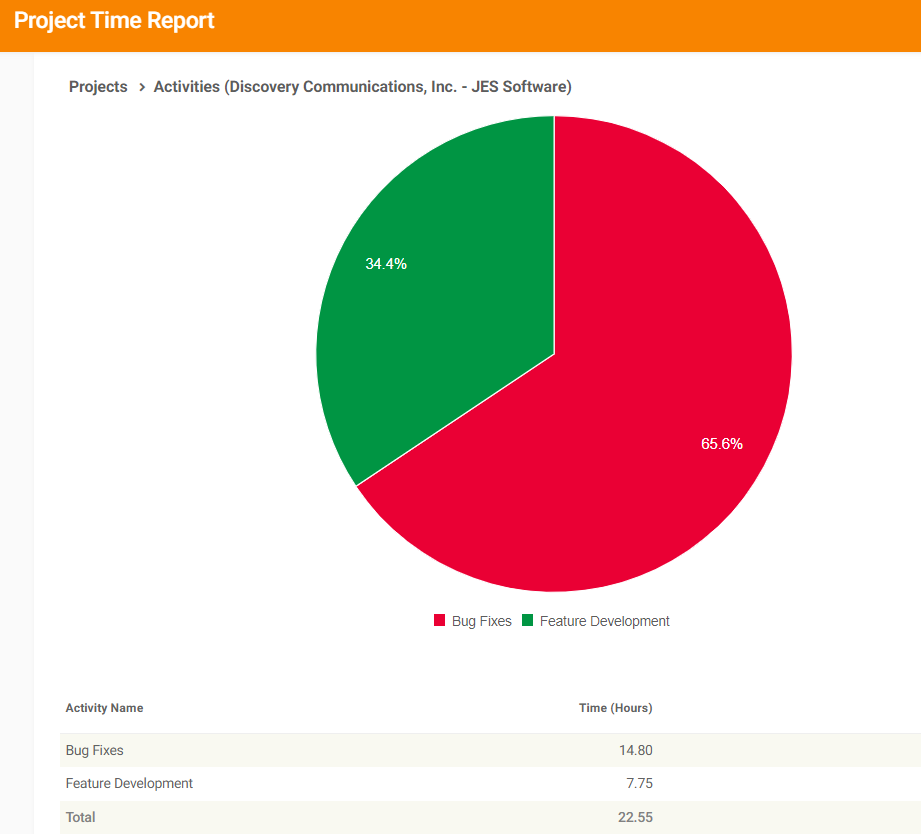 Additional Filter Capability
Once again we have enhanced the filters in the Time report by introducing new filters to help narrow down the search. Now the user can filter by Project status, project admin and cost centre. By default, the cost center is not visible in the time report. In order to access that, the cost centre field option needs to be enabled.
These filters are available in both project time report and employee project time reports.
Project time report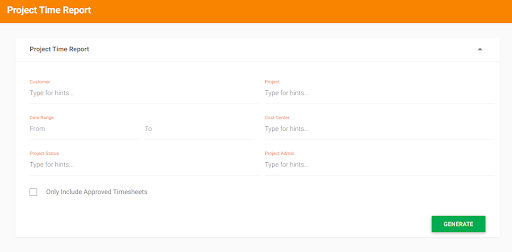 Employee project time report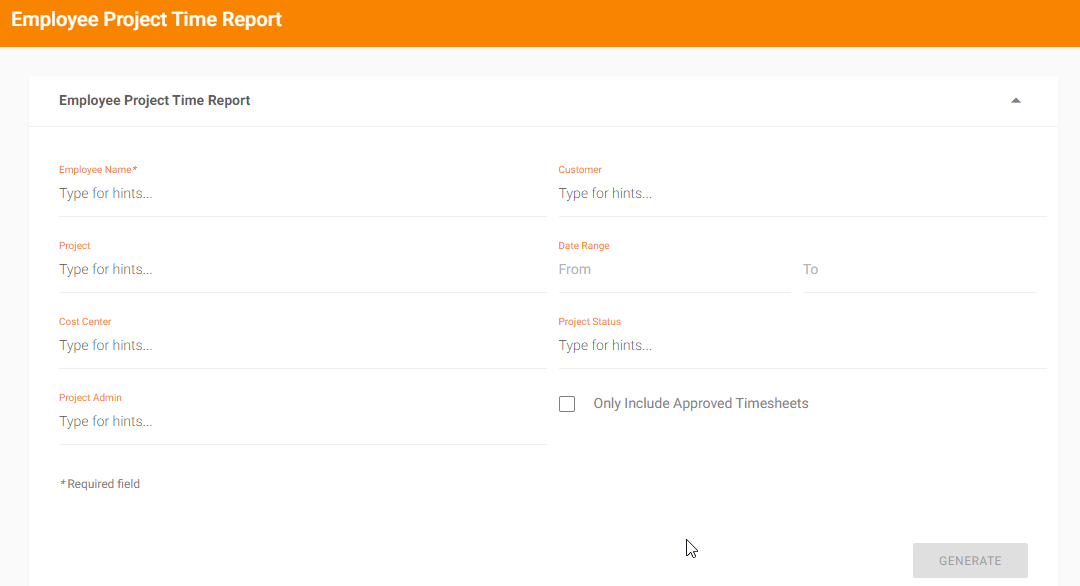 Project Visibility Configuration
With this release, the add project screen is revamped to include new options for project visibility. With this feature, the user can mark the project as public or private.
The visibility depends on the option the user selects when creating the project. If the user marks the project as "Private", that particular project can only be visible to the project admin and the project members who are added. If the user marks the project as "Public", that project is visible to all users.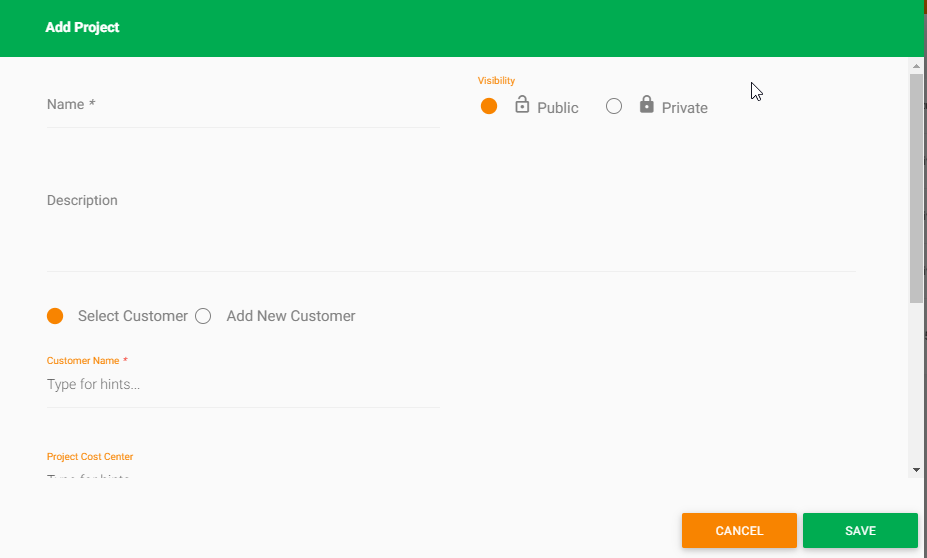 Upon creating the project, a new tab is displayed to facilitate the addition of project members. Via this option, a user can add multiple project members.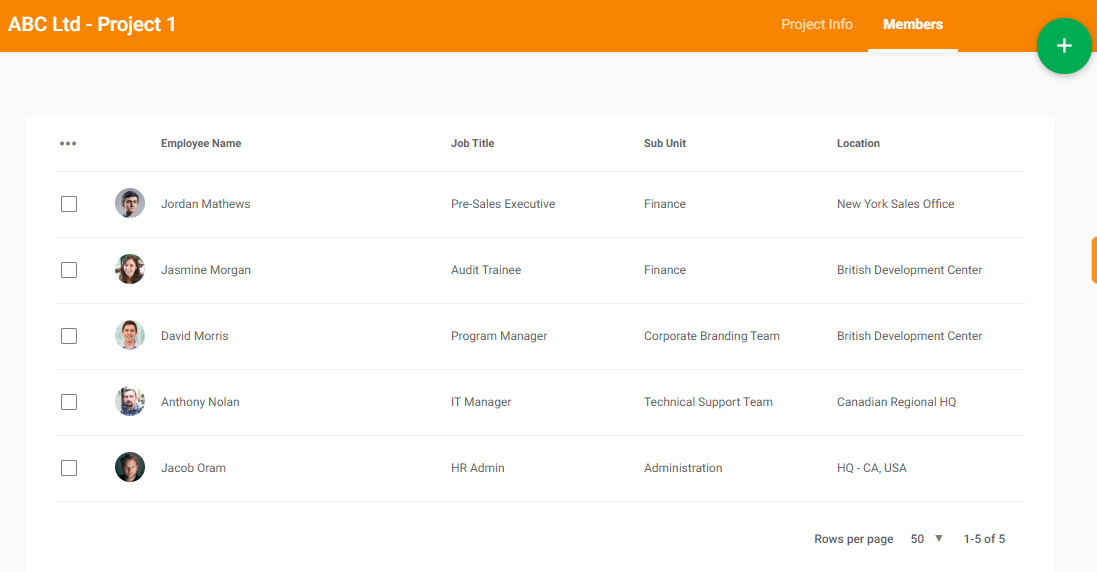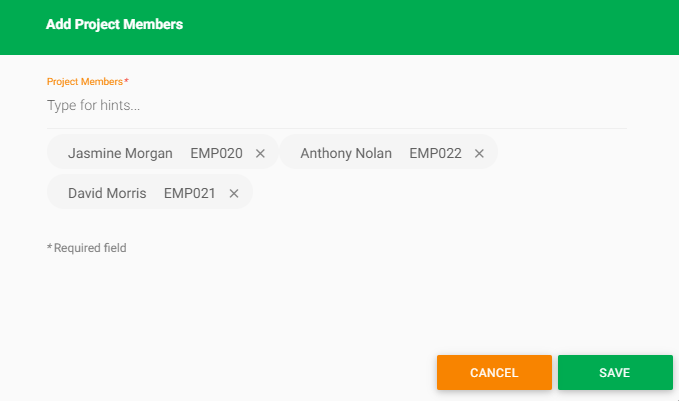 Previously only the admin was capable of changing the status of the project but now the access is given to the project admin as well. As an example, if a particular employee is added as the Project admin, that user can also have the access rights to change the "Status" of the project.