Goal List Usability Enhancements for Development Goals
In this release, the development goals can be filtered out in the goals list. By default, the development goals are not shown in the goal list. In order to view the development goals, the "Show Development Goals" option is available in the filter goals screen.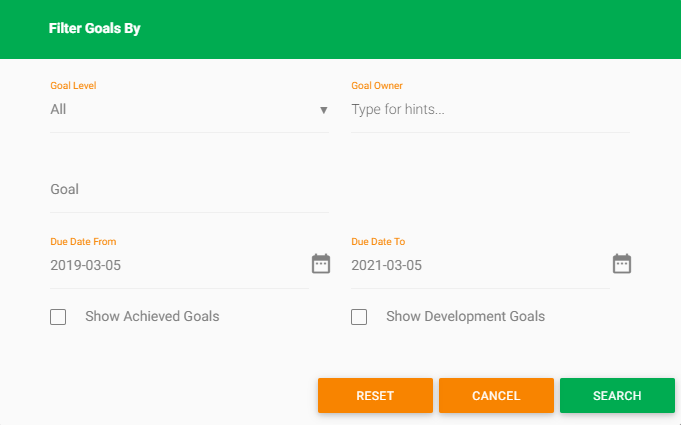 In order to separately distinguish the development goals from the performance goals, the Succession and Development icon is displayed against Development Goals after the Goal Name.
When retrieving development goals in the goals section, the development goals which are in the status of "Initiated" and "In Progress" are shown in this section. The Development goals from IDPs which are in "Not Initiated" and "Closed" status are not shown in this section.