5.1 Mobile Attendance Support
The new version now allows Employees to punch in and out their attendance records via the OrangeHRM mobile application. The attendance information can be viewed by switching weeks using the date period field. The system captures the Total work duration and total leave duration for a specific week and displays this in the daily hour's chart. As an Admin user, you can also see your employee's attendance details. On behalf of the employees, the admin users can add employee attendance records through the mobile app according to the configuration which has been set up.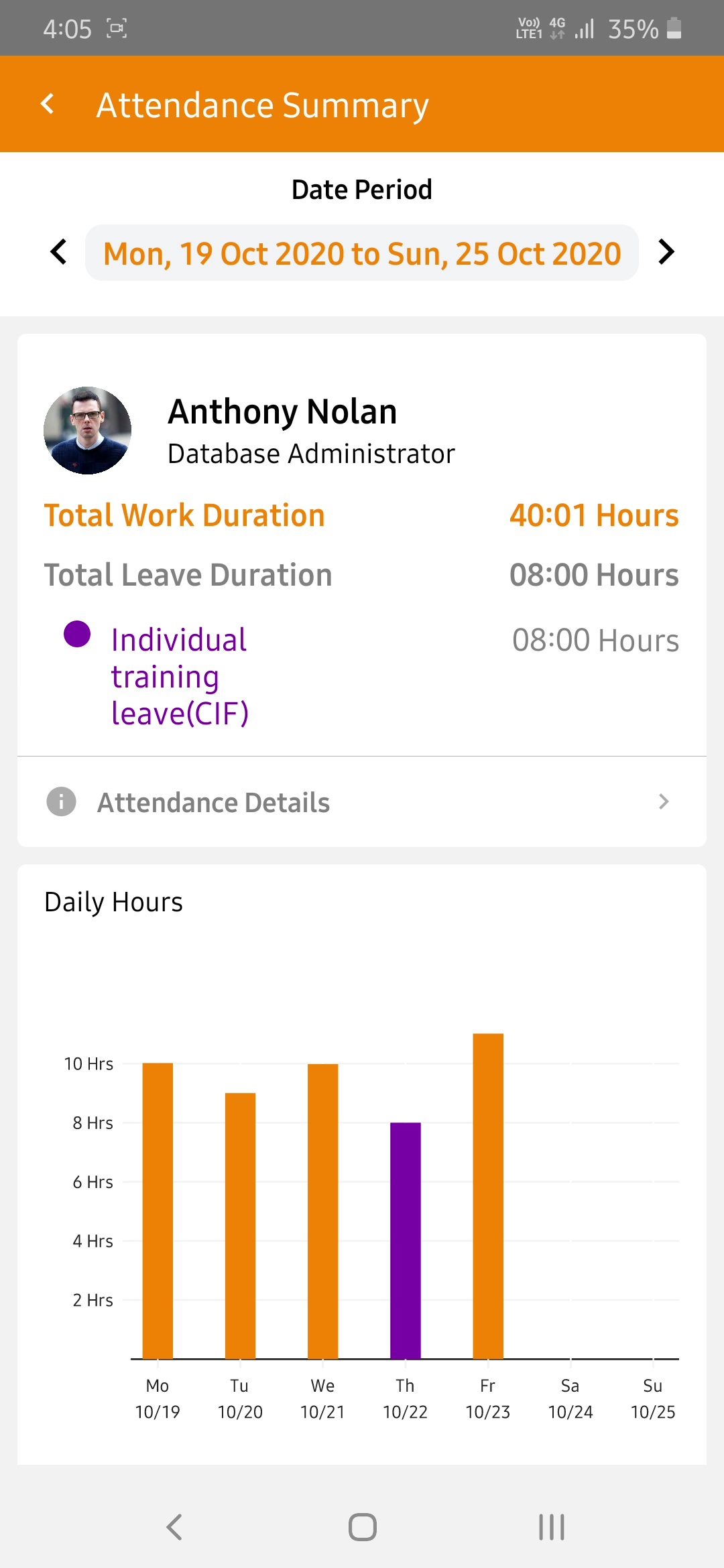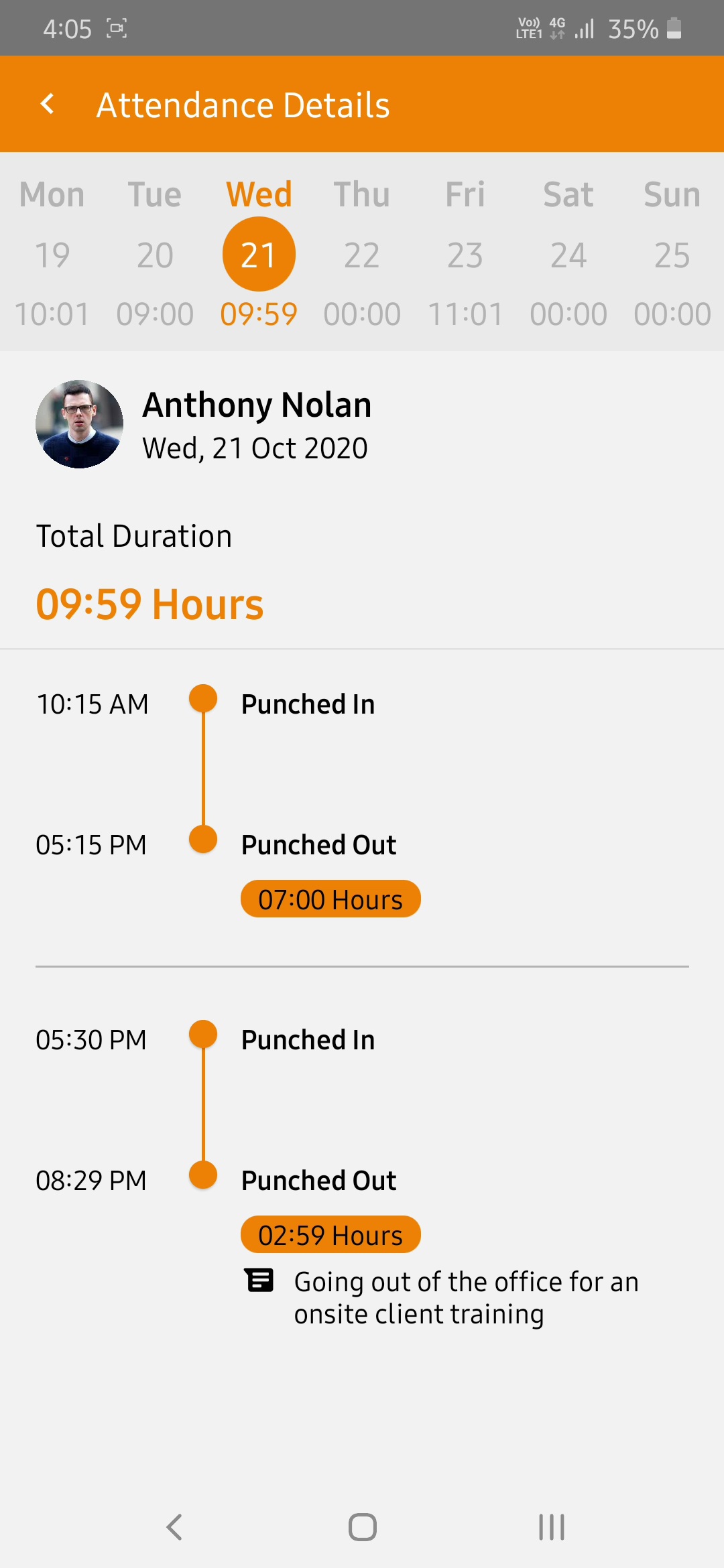 5.2 Mobile Single Sign-On Support
Now you can log in to the Mobile App using the alternative logins mechanisms. The mobile application now supports Single Sign-on to facilitate access to the application with different login platforms. So if your organization is using SAML, LDAP, or google authentication, with this release our Mobile App provides support for all these login mechanisms.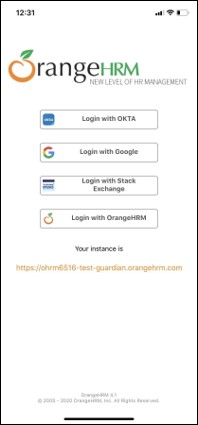 5.3 The ability to access the help portal via mobile
Now you can simply access the OrangeHRM help portal through the mobile application allowing the user to access the OrangeHRM help guides, help articles and videos directly from the mobile application itself. Click the Help icon in the app to access the corresponding article which further explains the feature via a single click.