Job and Salary improvements
With this release, OrangeHRM has made the joined date a required field in the system, ensuring that important details are taken into account when a new employee is added to the system, for example, Leave, Work Experience, Creditable Hours, and many other factors such as Allowances and Compensation based on Work Experience, etc. As a result, the employee Joined date is now a required field when adding new employees to the system.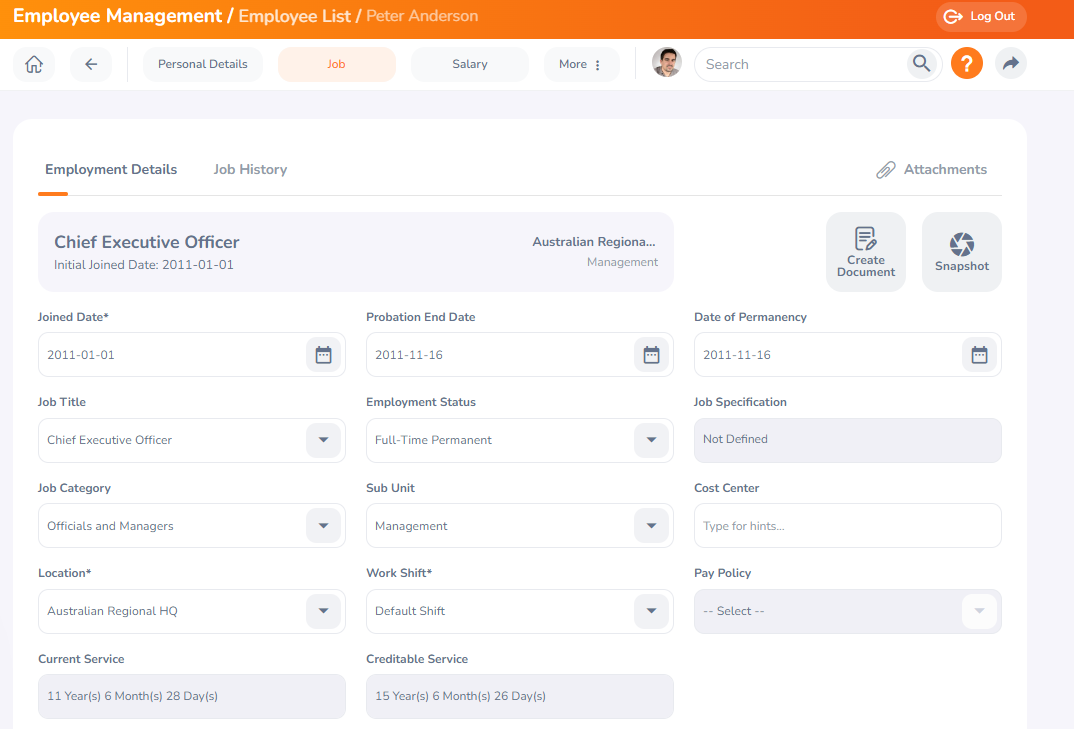 Other general usability and consistency improvements include restricting the ability to input job experience with future dates. Additionally, the system will no longer permit selecting a date prior to the Joined Date or Rehire Date when dismissing users.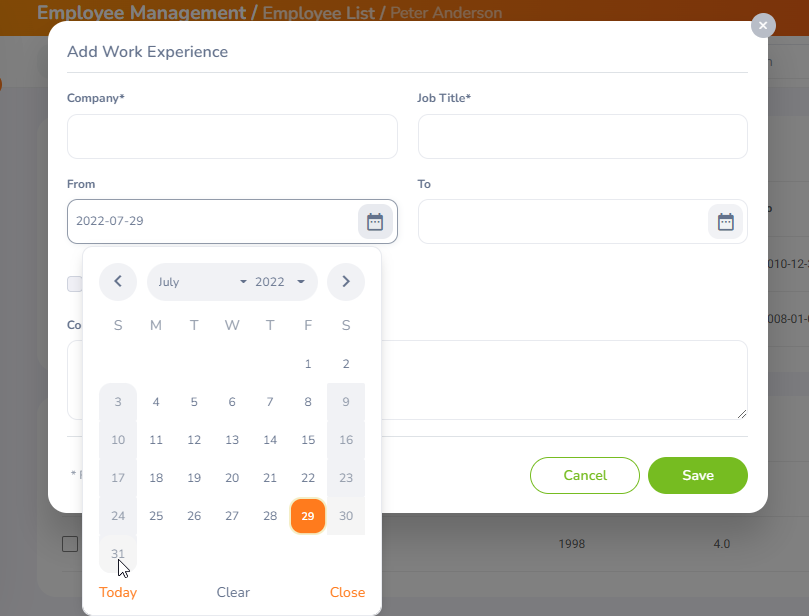 Document management is a system or process used to capture, track and store electronic documents such as PDFs, word processing files, and digital images of paper-based or digital documents. A document manager is responsible for owning and controlling the company's documents, ensuring that the appropriate individuals have access to them at the appropriate times.
In this release, Document Management access permissions have been further improved via the addition of new data groups allowing for more governance and control by HR. A new data group permission has been introduced allowing the HR admin user to restrict the ability of the employees to download digital copies of the documents that have been created by the HR Admins.