New Features in the Onboarding
The steps that a new recruit goes through to become a part of the company are referred to as onboarding. It consists of activities that aid new hires in completing their orientation process and learning about the structure, culture, vision, purpose, and values of the organization. Offboarding is intended to facilitate a smooth transition and encourage the departing employee to share their knowledge and expertise.
With the OrangeHRM platform, organizations may now efficiently complete the on/off-boarding process by creating event templates for the corresponding tasks in the system. These templates can then be automatically applied for onboarding when adding users via the Add Employee Wizard and similarly, during the offboarding process when terminating users from the system.
When adding the employee via the add employee wizard, it is now possible to select the already created onboarding template in the system.
Onboard employees by selecting a template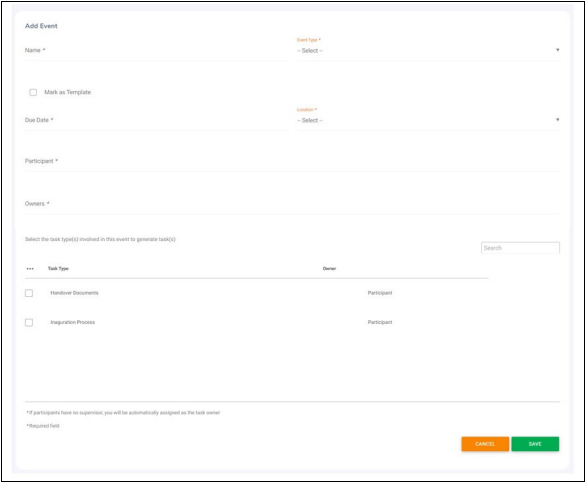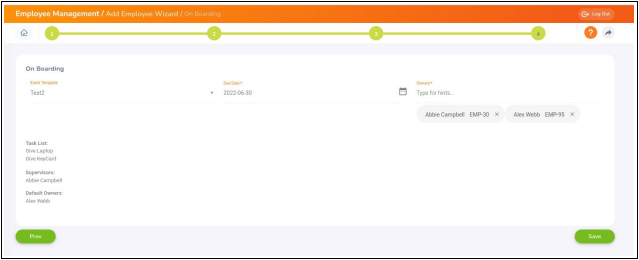 Offboard employees by selecting a template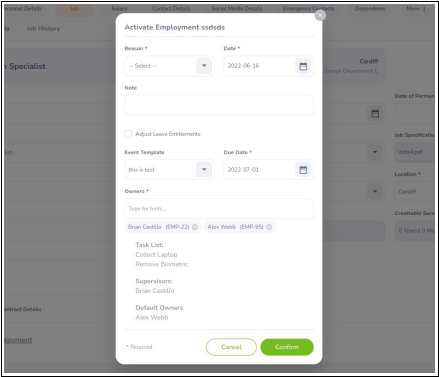 During an onboarding or offboarding event, there may be other tasks that management or the employee's supervisor must complete. With this release, it is now possible to assign tasks to the supervisors of the participant. New task owner options have been introduced allowing tasks to be assigned to the default supervisor of a new hire.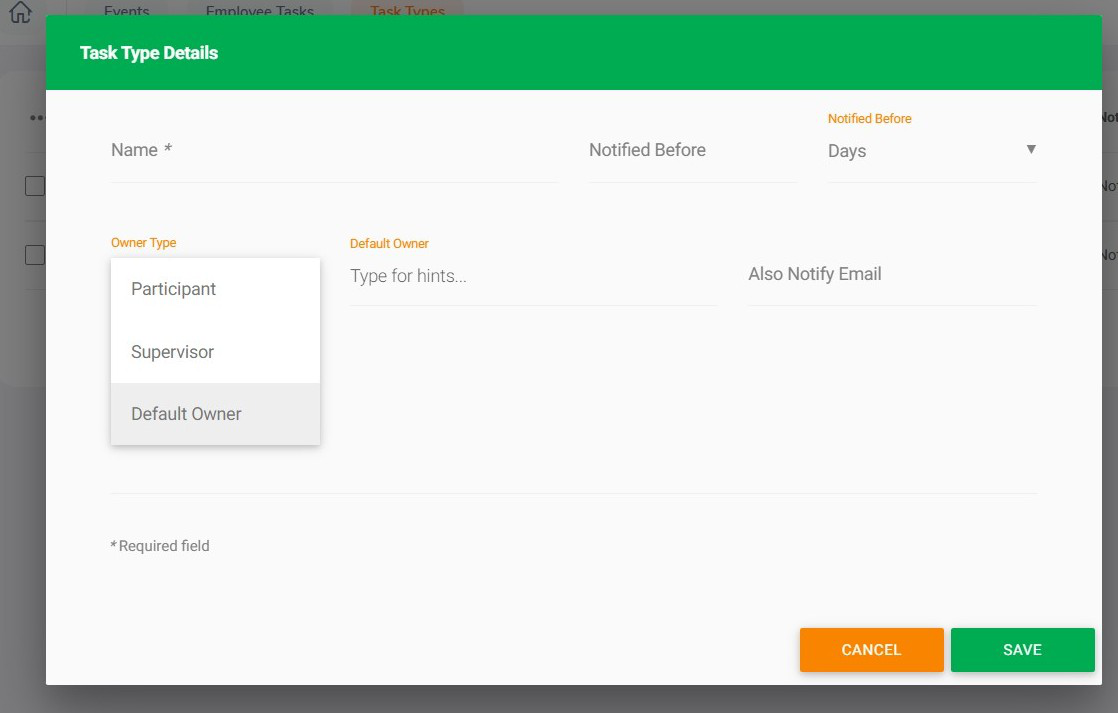 The Email notifications for tasks now contain a link to the newly generated task, enabling task owners to complete necessary actions quickly and easily. Following the creation of an event, the assigned task owners will receive an email message containing a link allowing them to view it.
With this release, OrangeHRM has introduced a new report called the 'employee task report' which allows the employee task list to be viewed and exported in PDF and CSV format. The report contains details such as the Owner, Event, Participant, Job Title, Participant Location, Status, Assigned Date, Completion Date, Completed By, Due Date, Priority, and Owner Subunit. Also, it is possible to filter the report by the Task Name, Owner Subunit, Event Location, Task Status, Participant, Task Owner, Event, Event Owner, Due Date, Assigned Date, Completion Date, Completed By, and Archive.