A company may consist of high, medium, and low performers. Generally, high performers exhibit consistent improvement, whereas, low performers may not demonstrate any improvement or may show very little improvement. The medium performers can show inconsistent improvements which can fluctuate. Improvements are usually measured over a period of time.
As a supervisor and as an HR professional it is important to provide sufficient time for the employee to grow and simultaneously track the improvement of that employee during the given time period. With OrangeHRM, both supervisors and HR professionals can easily track the improvement of an employee as the admin can view the status of a set of competencies and goals through the ratings provided by the final reviewer (Main evaluator) for each appraisal cycle related to a particular employee appraisal.
Go to Reports and Analytics -> Performance Progress. The 'Performance Progress Report' screen is triggered.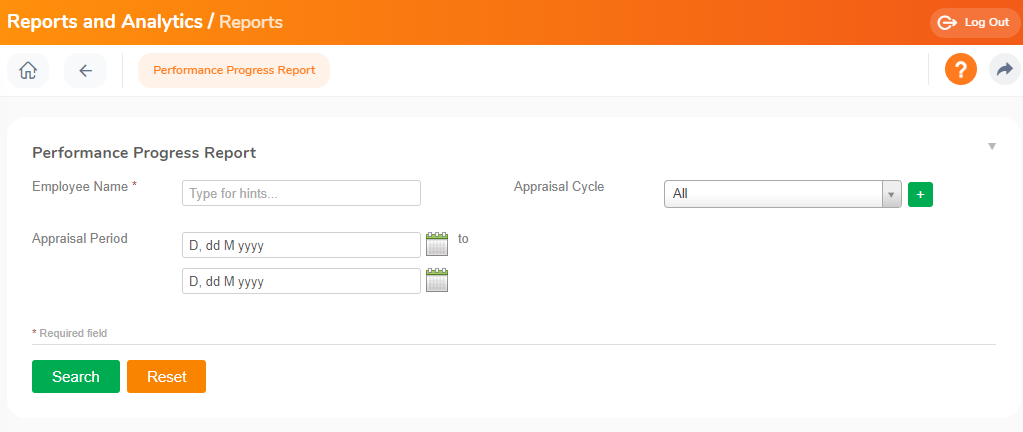 Step 1: Complete the following selection criteria to generate the report.
| | |
| --- | --- |
| Field | Description |
| Employee Name | The preferred name of the employee for which the report should be generated. |
| Appraisal Cycle | The user can select a pre-defined appraisal cycle from the dropdown list. |
| Appraisal Period | The user can provide time periods for 'from' and 'to' in order to define the appraisal period. More appraisal periods can be added by clicking button and any added appraisals can be removed by clicking button. |
Step 2: Click "Search" after defining the above selection criteria. After clicking 'Search', the following area becomes visible to the user along with the results.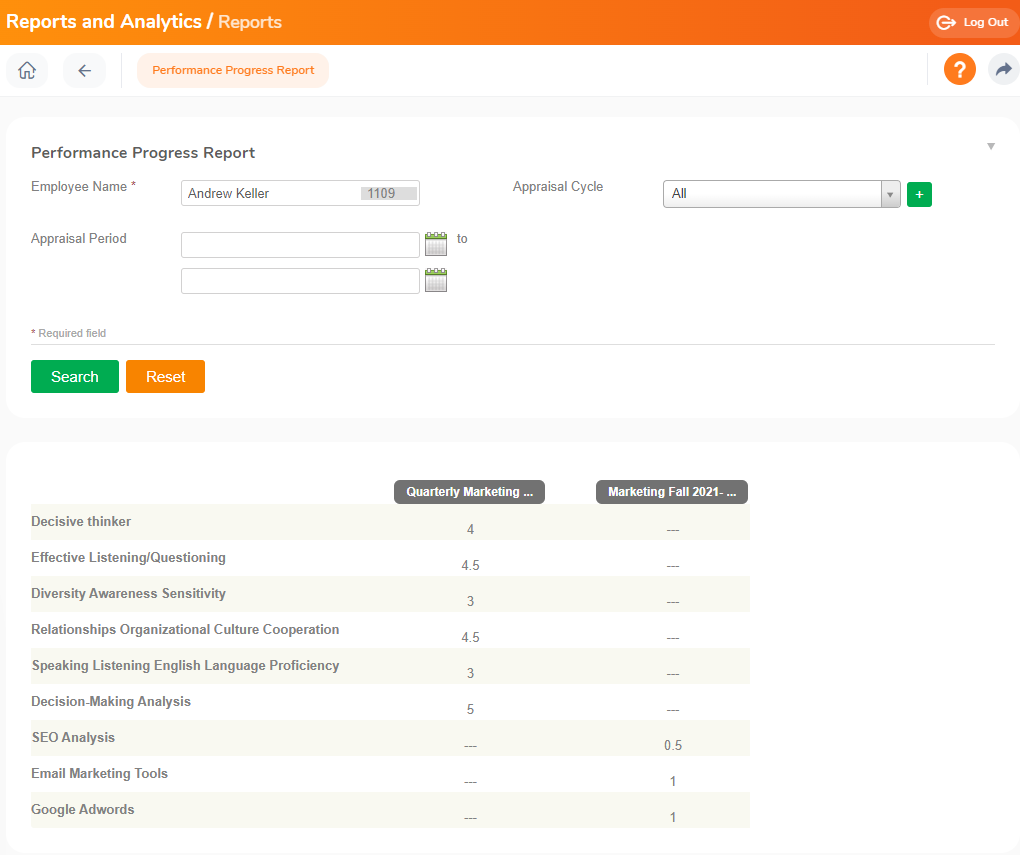 Please also refer to the following related articles: